Follow these tips to dress up for business meetings
Follow these tips to dress up for business meetings
Dec 13, 2019, 12:10 am
2 min read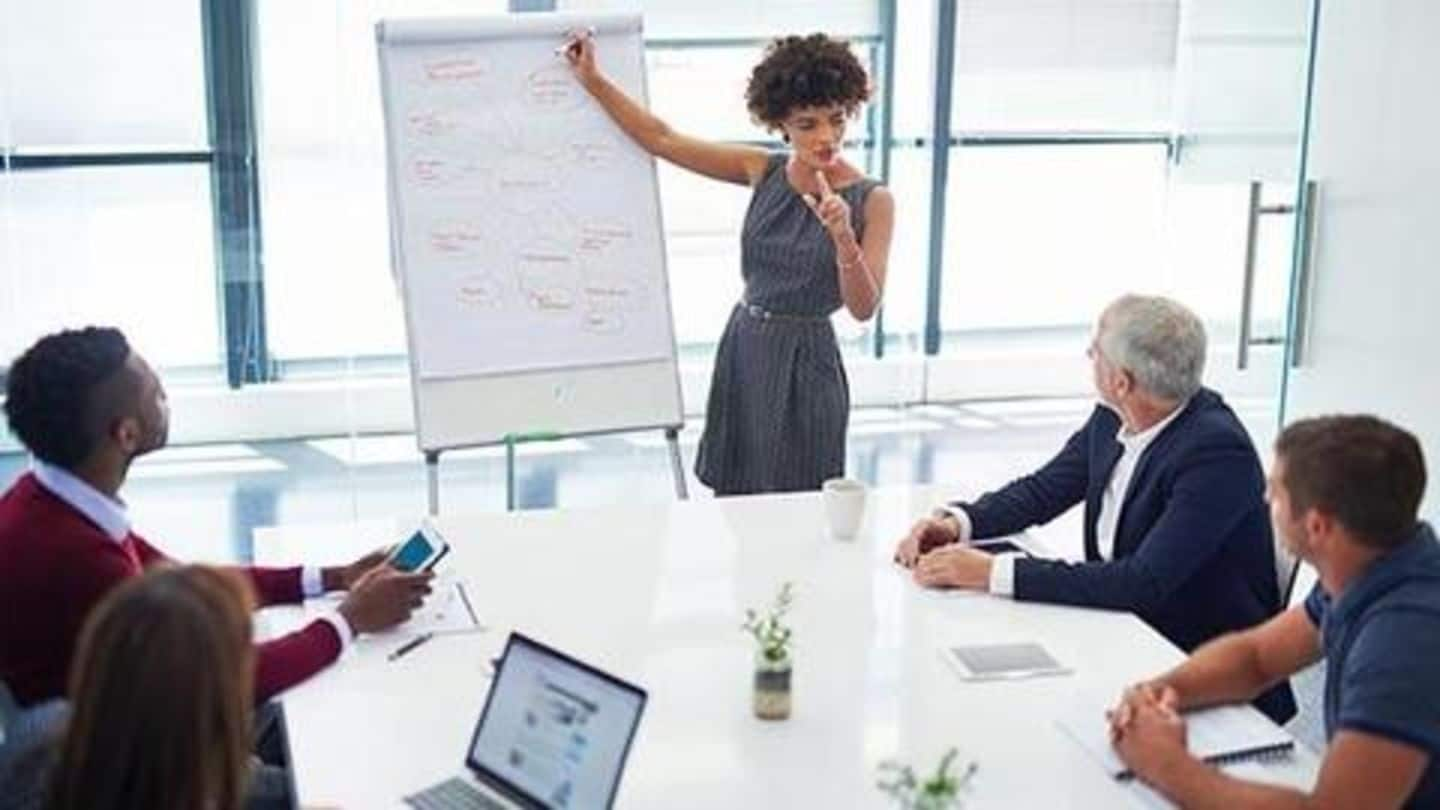 When preparing to attend a business meeting, you must pay attention to your appearance. Not only will it make you look good, it will boost your confidence and leave a lasting impression on fellow attendees. Plus it's not rocket science, dressing up for business meetings is all about looking neat, tidy and smart. Here are some tips to dress up for business meetings.
A few tips for the ladies
1) Make sure you are not wearing something too short or low cut. To play it safe, go for a well-fitted dark-colored suit. 2) Also, avoid wearing too many accessories like rings, bangles, long earrings, as they may act as a distraction during your meeting. 3) Avoid wearing high heels as they may hamper you from walking smoothly and might even look unprofessional.
And, here are dressing tips for men
1) If you opt for a suit, go for matching jacket and pants, a color-appropriate shirt, coordinating socks and well-polished shoes. 2) For your footwear, choose a pair of simple black/brown formal shoes. However, avoid slip-ons at all costs, as they look highly unprofessional. 3) Also, get a nice hair cut and keep your facial hair slightly trimmed.
If you are short on ideas, try these combinations
For women: Go for a collared shirt with dark, single-tone trousers. Separately, you can select a suit that fits nicely and isn't too flashy and pair it with skirts or pants, as you wish. For men: Wear a crisp white shirt, black/brown colored trousers and jacket, a sharp tie, and matching round-toed formal shoes. Additionally, go for minimal but smart accessories.
A few more suggestions you should follow
1) Keep your makeup minimal and mostly natural. 2) As for your perfume, go for a soothing and light fragrance. 3) In the end, make sure you feel comfortable in your attire. Never go overboard while dressing up or accessorizing. In addition to following these dressing tips, be confident throughout the meeting. Go in with a smile. All the best!