Five hidden gems of Brazil you need to visit
Five hidden gems of Brazil you need to visit
Aug 26, 2019, 02:26 pm
3 min read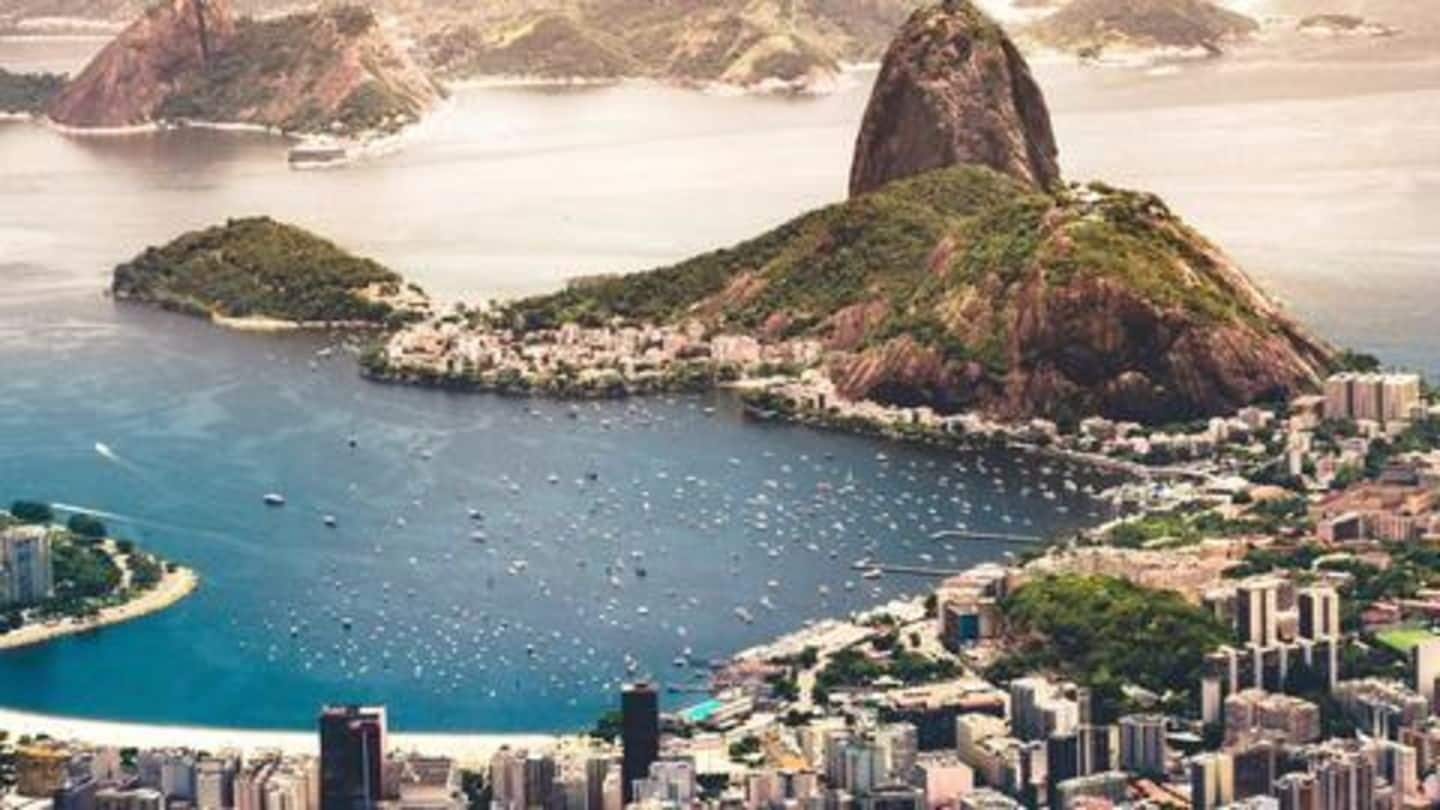 The largest country in South America- Brazil, spread over a massive 8.5 million sq. kilometers, is blessed with various wonders of nature - including the world's largest rain-forest Amazon, largest wetland Pantanal, numerous beaches, and some breathtaking views. But there's so much more to explore in this country, beyond the obvious locales like the "Big Christ statue." Here're top five hidden gems of Brazil.
Over 210,000 km of wetlands make up the amazing Pantanal
The Amazon rainforest is known for its diverse flora and fauna. But beyond it, Brazil also has the amazing Pantanal on offer. There, the landscape is more open, so you can witness wildlife from a broader distance than the Amazon. Pantanal comprises over 210,000km of wetlands, and you can go there only in a small aircraft, motorboats or/and 4WD, when water levels are low.
Watch the delightful sunset in Lençóis Maranhenses
Lençóis Maranhenses is known as one of the most unusual places on the planet. This is because even though the place looks like Sahara, it receives thrice the amount of rain as the infamous African desert. The place also has several dunes of white, wavy sand, that stand tall over calm pools of the bluest water you will see in your life.
Visit Bonito: It has caves, lakes, forests, waterfalls et al
If dense wetlands or deserts aren't your thing - head to the natural wonder called Bonito, and you will not be disappointed. A small coastal town in south-western Brazil, attraction are limited in the city, but its natural beauty will take your breath away. The place has no dearth of caves, lakes, clear rivers, unending forests, stalactite formations, wonderful waterfalls, et al.
Fernando de Noronha: Bask on its beautiful beaches
Brazil has close to 8,000kms of coastline, but perhaps the most beautiful pieces of such lands can be found some 350km offshore from Brazilian coast. An archipelago of 21 islands and islets in Atlantic Ocean, Fernando de Noronha offers some of the most spectacular beaches in all of Brazil. It has glittering turquoise water and pristine white-sand beaches. Great for all sorts of travelers.
Petrópolis: For that much-needed break from the city
Residents of Rio de Janeiro often take a break from its hustle and bustle by escaping to Petrópolis, to get their quota of refreshing mountain scenery and amazing waterfalls. The place has, since long, been used as a refuge; even Brazil's former emperor Dom Pedro II, built a palace there. It has a distinctly European feel, thanks to its arching bridges and delightful parks.