Top 5 tourist destinations in West Sikkim
Top 5 tourist destinations in West Sikkim
Mar 26, 2022, 04:30 pm
2 min read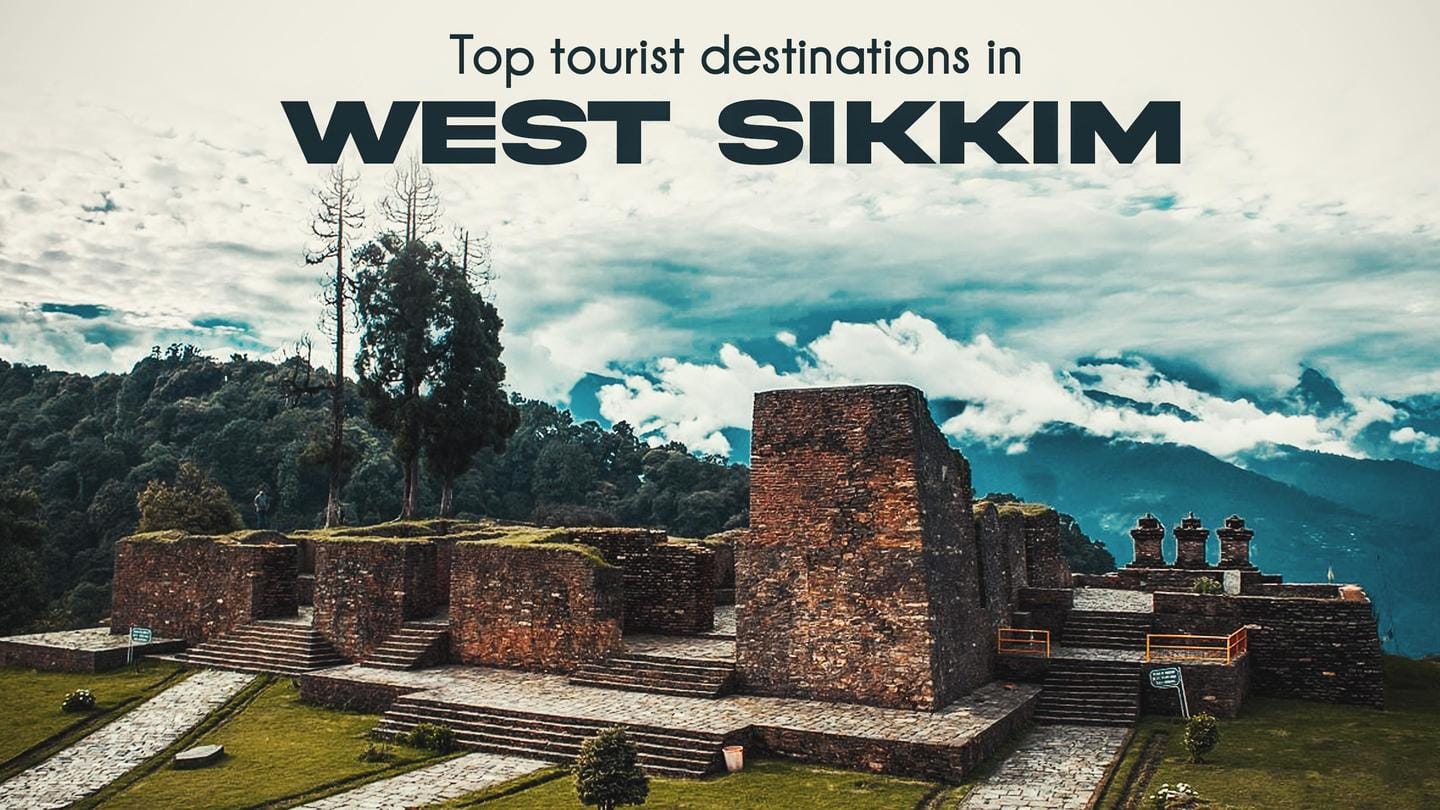 Sikkim's second-largest district, West Sikkim, is home to a huge diversity of flora and fauna, many of which are used by the indigenous communities. If you've not been to this part of Sikkim yet, hurry up and plan a trip. You are missing out on some major beauties. We created a must-visit list to make your trip planning simpler.
Located at an altitude of 7,200 feet, Pelling is a hill station you do not want to miss out on visiting. From here, you can catch a glimpse of the peaks of Kanchenjunga, Koktang, Rathong among others. From local monasteries to cascading waterfalls, trekking trails, and a rock garden, Pelling has everything. You can visit Sanga Choeling Monastery, Singshore Bridge, and Rimbi Waterfall.
Kanchenjunga National Park
You can fully experience West Sikkim's impressive biodiversity at Kanchenjunga National Park. Listed as a UNESCO World Heritage Site since 2016, Kanchenjunga National Park is home to many exotic species of flora and fauna, glacial lakes, and an extensive range of forests. A trekkers' paradise, you can go bird watching here, and also see leopards, red panda, and musk deer.
A high altitude pass standing at an elevation of 16,207 feet, this place offers a perfect combination of adventure and natural beauty. Trek through the mighty Himalayas amidst green meadows, remarkable lakes, pretty valleys, snow-capped mountains, gushing rivers, and deep forests. During your trek, stop to behold the magnificent views of the mountains Kanchenjunga, Talung, and Rathong for your memory palace.
Like many other lakes in the mountains, Khecheopalri Lake is also considered sacred by the locals. It is believed that since even leaves are not permitted to float on the lake, birds get rid of the leaves the minute one falls in. Surrounded by a dense forest, this lake is known to fulfill wishes. So definitely make one when here.
One of the tallest peaks of Sikkim, Mount Pandim will take your breath away. During your trek from Dzongri to Goecha La, you can witness the glory of the mountain and also pass through its base on the last day of the trek. Located at an elevation of 6,691 meters, it looks spectacular standing alongside the magnificent Mt. Kanchenjunga.