Andheri bridge collapse: Hundreds of lives saved, courtesy alert motorman
Andheri bridge collapse: Hundreds of lives saved, courtesy alert motorman
Written by
Pallabi C Samal
Jul 03, 2018, 05:01 pm
2 min read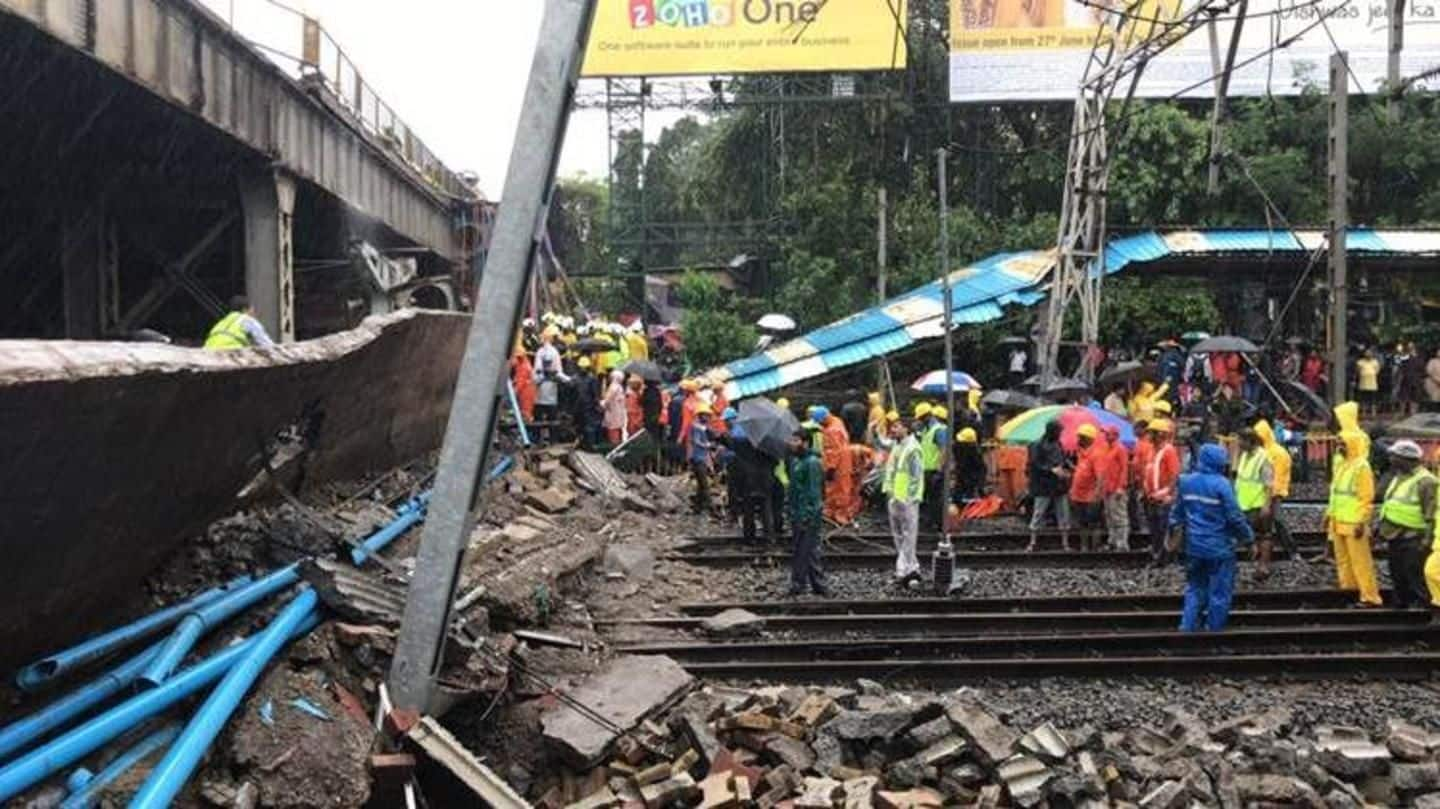 Mumbai woke up to a bitter morning today: a section of Gokhale Road overbridge, connecting Andheri East and West stations, caved in amid incessant rains. Five were injured, but no casualties reported. However, a major tragedy was averted courtesy motorman Chandrashekhar Sawant. Sawant was driving a WR train when he noticed the collapse from just 50-60mts away. He quickly applied emergency-brakes, right in time.
'The bridge collapsed right in front of me'
Sawant said his train connecting Churchgate and Dahanu was lined up behind another local that had crossed the site a few seconds ago. He was approaching Andheri station when he spotted the collapse. "The train was running at 50km/hour. I saw the bridge collapsing. It happened right in front of me," Sawant told The Better India. He quickly reacted and stopped in time.
After stopping vehicle, he continued doing his duty
After stopping the train, Sawant informed the guard and authorities about the incident, and put on "flasher light as a signal and stood with a red flag to stop other trains," as per the training module. His heroic deed has brought in many accolades, but he is unfazed. "We can't just leave our vehicle," said Sawant (pictured), who had served the defense forces earlier.
The other effects of the bridge collapse
The bridge collapsed at 7:30AM, resulting in damage to the overhead wires, hitting train services on all lines, especially the Western. Operations on Harbour Line has now been restored. Due to the debris, traffic passing by the bridge either above or below it was temporarily suspended. The dabbawalas have also called off their services for today due to disruption in train services.