Mumbai's first AC train goes lime, but only for ladies
Mumbai's first AC train goes lime, but only for ladies
Written by
Pallabi C Samal
Mar 06, 2018, 02:46 pm
2 min read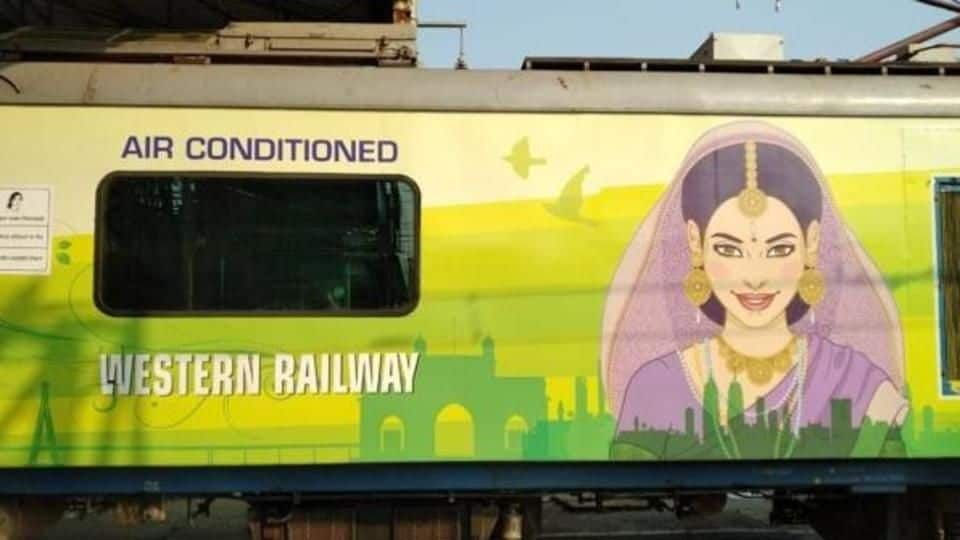 Psychologists say color plays an important part in influencing our psyche. That's why restaurants have red walls, as red apparently increases hunger. The recent lime makeover in the ladies' coaches of the first local AC train in Mumbai uses the same theory. Lime, some shades lighter than green, signifies environment, said a railway officer, and the distinctive shade will help commuters easily identify it.
Mumbai's attractions now adorn the lime coaches
The train did not ply on Friday and on the weekend, on account of Holi and for maintenance purpose. That was when two coaches, the first and the last, were painted lime. "Green signifies environment. Images of popular attractions in Mumbai including Gateway of India, Worli Sea Link, Haji Ali Dargah have also been drawn on the coaches," said Mukul Jain, DRM, Western Railways.
Women's Day gift: Coaches will now be easily identifiable
A woman's face wearing a saree and jewelry adorn the body of the coaches, signifying these are for ladies. This change just before Women's Day has made the commuters happy. "It is a kind of gift given to us. Earlier we used to ask about the ladies coach in AC local but this colour will help us identify it," said Shweta Singh, a commuter.