Bullion trader arrested for money laundering, buying 258kg gold post-demonetization
Bullion trader arrested for money laundering, buying 258kg gold post-demonetization
Written by
Ramya Patelkhana
Sep 23, 2017, 05:55 pm
2 min read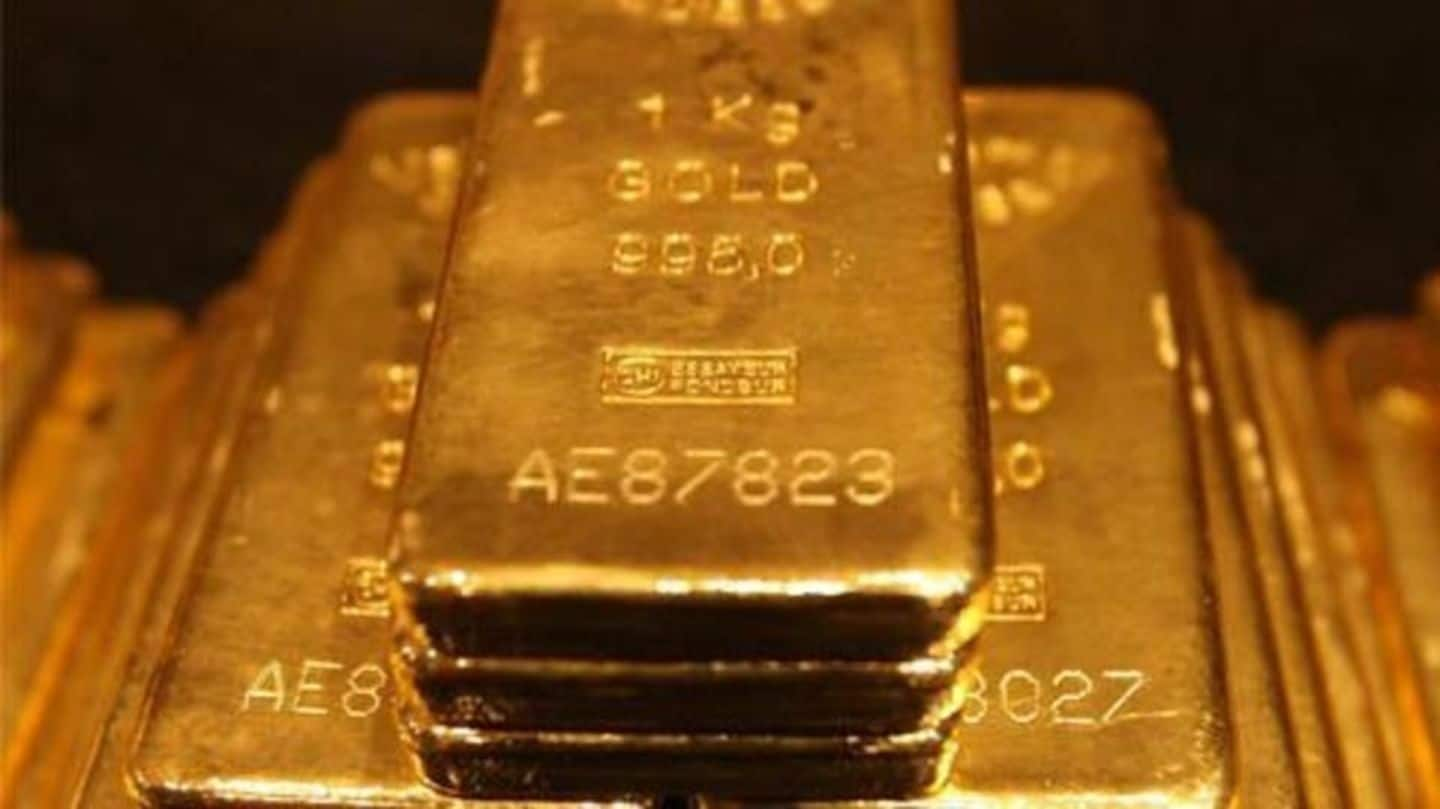 The Enforcement Directorate has arrested Mumbai-based bullion trader, Chandrakant Narsidas Patel of Pushpak Bullions Private Limited, for buying 258kg gold using laundered money amounting to Rs. 84.5cr, post-demonetization. The amount was deposited in the bank accounts of Pihu Gold and Satnam Jewels. The funds were electronically-transferred to Pushpak Bullions, which bought gold. Patel was arrested under Prevention of Money Laundering Act (PMLA). Know more!
Patel used Rs. 84.5cr in demonetized currency
ED arrests C.N.Patel of Pushpak Bullion, Mumbai under PMLA for purchasing 285 Kg Gold post demonetization with laundered money.

— ED (@dir_ed) September 22, 2017
Source of demonetized currency being investigated: ED
An ED officer said: "Chandrakant Patel, director, Pushpak Bullion, was found to be the mastermind of the money laundering racket. Post-demonetization, many bullion traders had accepted old currency, offering to convert it into gold for a commission. We are verifying if Mr. Patel did so."
Patel to be produced in special Mumbai court
Enforcement Directorate said the amount, Rs. 84.5cr, was deposited in cash "within a short span of 41 days between November-December 2016." The amount was transferred to Pushpak Bullions' bank account; the funds were further used for purchasing 258kg gold bullion. Patel used demonetized currencies of Rs. 500 and Rs. 1,000 to buy the gold; the high-value currency notes were scrapped on 9 November.
Dummy companies floated by Pushpak Bullion: ED
Enforcement Directorate said: "On investigating these transactions, we found that Pihu Gold and Satnam Jewels did not have the financial wherewithal to make such large cash deposits. We followed the money trail and found that these were dummy companies floated by Pushpak Bullion."