Mumbai: Civic body gives clean chit to actor Anushka Sharma
Mumbai: Civic body gives clean chit to actor Anushka Sharma
Jul 11, 2017, 05:57 pm
3 min read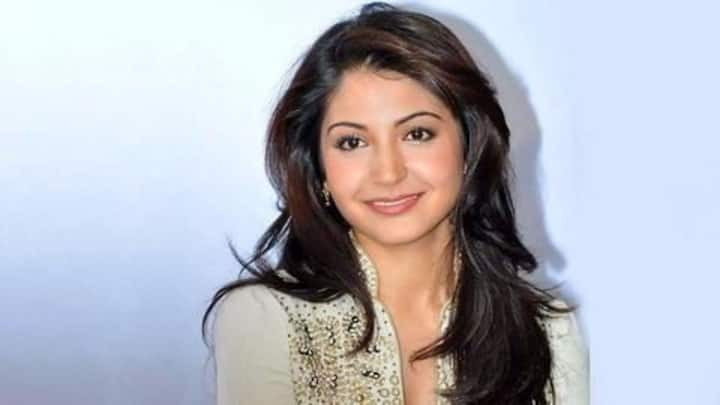 Bollywood actor Anushka Sharma, who was served a notice by BMC following a complaint regarding an unauthorized installation of an electric junction box in the common passage of Versova tower's 20th floor, has now been given a clean chit by BMC. The BMC, in a letter addressed to complainant, has said the "common passage is owned by Sharma". Tap in for more from Mumbai.
Drug peddler confesses to killing Mumbai model over dues
Amboli police arrested Shakeel Khan and Basu Das in connection with the murder of model Kritika Chaudhary after Khan confessed to killing Chaudhary for not paying Rs. 6000 for the drugs she bought last year. Investigators started gathering information on drug peddlers after a white powder packet was found near the body. According to police, the duo confessed to stealing gold from Chaudhary's body.
Mumbai: FYJC first merit list out, admission process begins
Admissions to first-year junior college (FYJC) began following the release of the first FYJC merit list. The merit list's cut-offs were lower than last year's. The science cut-off dipped to 92.6% from 92.8% in VG Vaze Kelkar college. As per education department's instructions, colleges started admitting students on the basis of allotment messages received on their individual login ID.
Mumbai court convicts two brothers for sexually assaulting minor sisters
A special Protection of Children from Sexual Offences (POCSO) Act court convicted two brothers, who were arrested in 2015, for sexually assaulting their minor sisters. Their mother has also been convicted for brutally abusing the victims by inflicting burn injuries. The incident came to light when the older of the two victims revealed to a neighbour about the assaults.
H1N1 most dominant infection in Mumbai
According to health experts, H1N1 has been the most dominant type of influenza with every fifth person who underwent a test for the virus since April testing positive in Mumbai. According to BMC, 484 people were positive out of 2,603 people tested for the infection since April. Maharashtra, including Mumbai, has recorded 284 deaths and 2,324 cases this year.
Mumbai: Premature baby pulls through, after a year on ventilator
Infant Suraj Singh, who was born during 24th week of pregnancy and weighed just 735 gms, was recently discharged from Surya hospital after spending 300 days on ventilator support. His parents, who were trying to have a baby for a decade, are now relieved. Doctors left no stone unturned for his treatment after he was diagnosed with chronic lung infection.
1993 Mumbai blasts convict Salem's lawyer seeks reduced sentence
In a bid to seek lesser sentence for 1993 Mumbai serial blast convict Abu Salem, his lawyer said that Salem has already spent 15 years in jail, asserting that his detention period be considered since the time he was held in Portugal in 2002. Salem's lawyer also said that he cannot be kept in jail for over 25 years as per the extradition treaty.
Government lagging behind in making Mumbai slum-free by 2022
BJP-led Maharashtra government may not succeed in making Mumbai slum-free by 2022 as the task of physical mapping of all slums and recording details of all slum dwellers alone has been delayed. The task of mapping of 7 lakh slums under BMC jurisdiction was undertaken in 2015 with a deadline of six months. Two years on, authorities have mapped only 20% of total slums.