Mumbai: School teaches children to seek revenge in awful manner
Mumbai: School teaches children to seek revenge in awful manner
Written by
Ramya Patelkhana
Oct 10, 2017, 12:35 pm
2 min read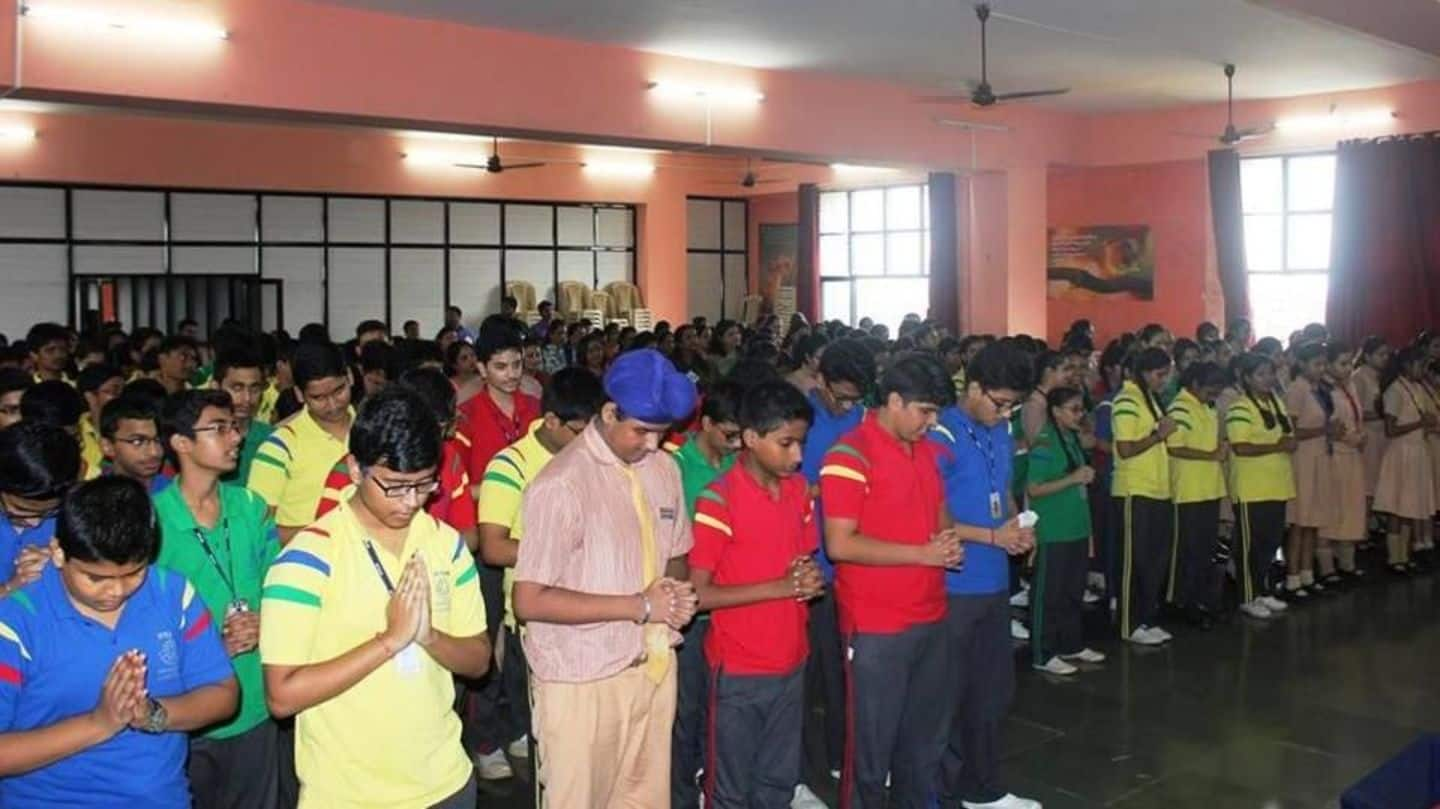 Parents of children studying in Ryan Group's St. Joseph High School in Mumbai's Panvel objected to a prayer students were asked to recite during the morning assembly. They asked the school to stop "forcing" children to recite Psalm 109 of the Bible, a prayer for the punishment of the wicked. The parents have also been fighting with the authorities over fees-hike issue. Read more!
Prayer asks God to punish the wicked
Psalm 109 reads: "Let his (the wicked) days be few; and let another take his office. Let his children be fatherless and his wife a widow." It also states: "Let his children be continually vagabond and beg, let them seek their bread also out of their desolate places. For the mouth of the wicked and the mouth of the deceitful are opened against me."
School asking students to recite such prayer "really wrong"
Forum for Fairness in Education's President, Jayant Jain, said reciting such prayer was wrong. He added, "It is really shocking if such a prayer is being given by the school and if it is used to target parents who are protesting the hike."
School's strategy to trouble children, parents
Manisha Patil, a parent who opposed the prayer said the school introduced it from this academic year, adding young children shouldn't be taught to seek revenge in such a manner. She said the prayer leaves a bad impression on students' minds, but the school asked parents to ignore it. She added it was a strategy to trouble those parents speaking against the school.
A cheap gimmick: Manisha Patil
Manisha Patil said: "Our children come home and ask if anything wrong would happen to them since their parents talk against the school. This is a cheap gimmick." Meanwhile, spokesperson for Ryan Group has declined to comment on the matter.