This Mumbai woman helps beggars to become professional artists
Last updated on
May 20, 2019, 08:19 pm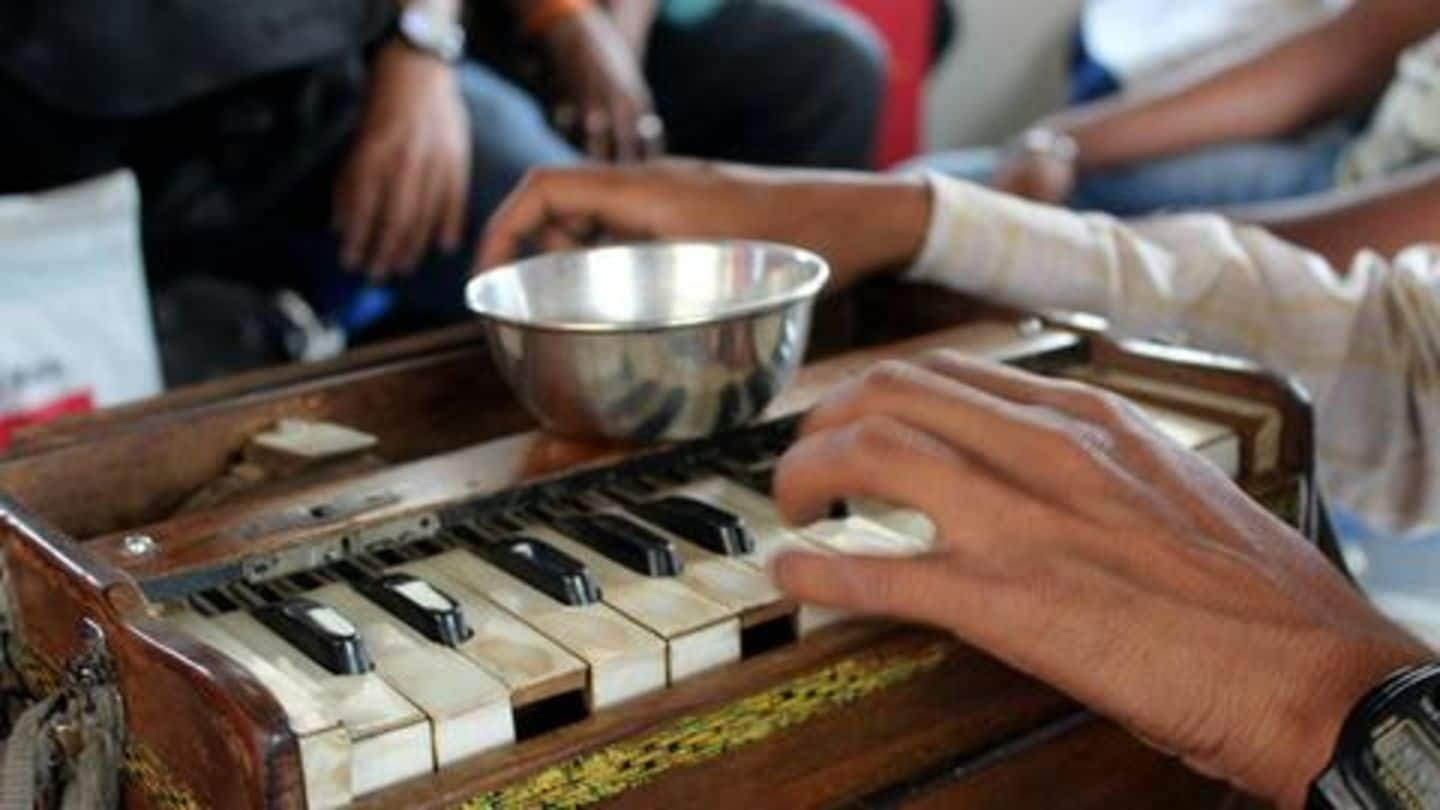 While travelling in the famous local trains in Mumbai, it is hard to miss the music of the street singers inside the trains and at stations. A 27-year-old woman, Hemlata Tiwari noticed those hidden gems one day, and decided to help them. She started a group, Swaradhar, for helping this unfortunate yet talented lot, to become professional singers. Here's her story.
Performance of two street singers at station left Hemlata thinking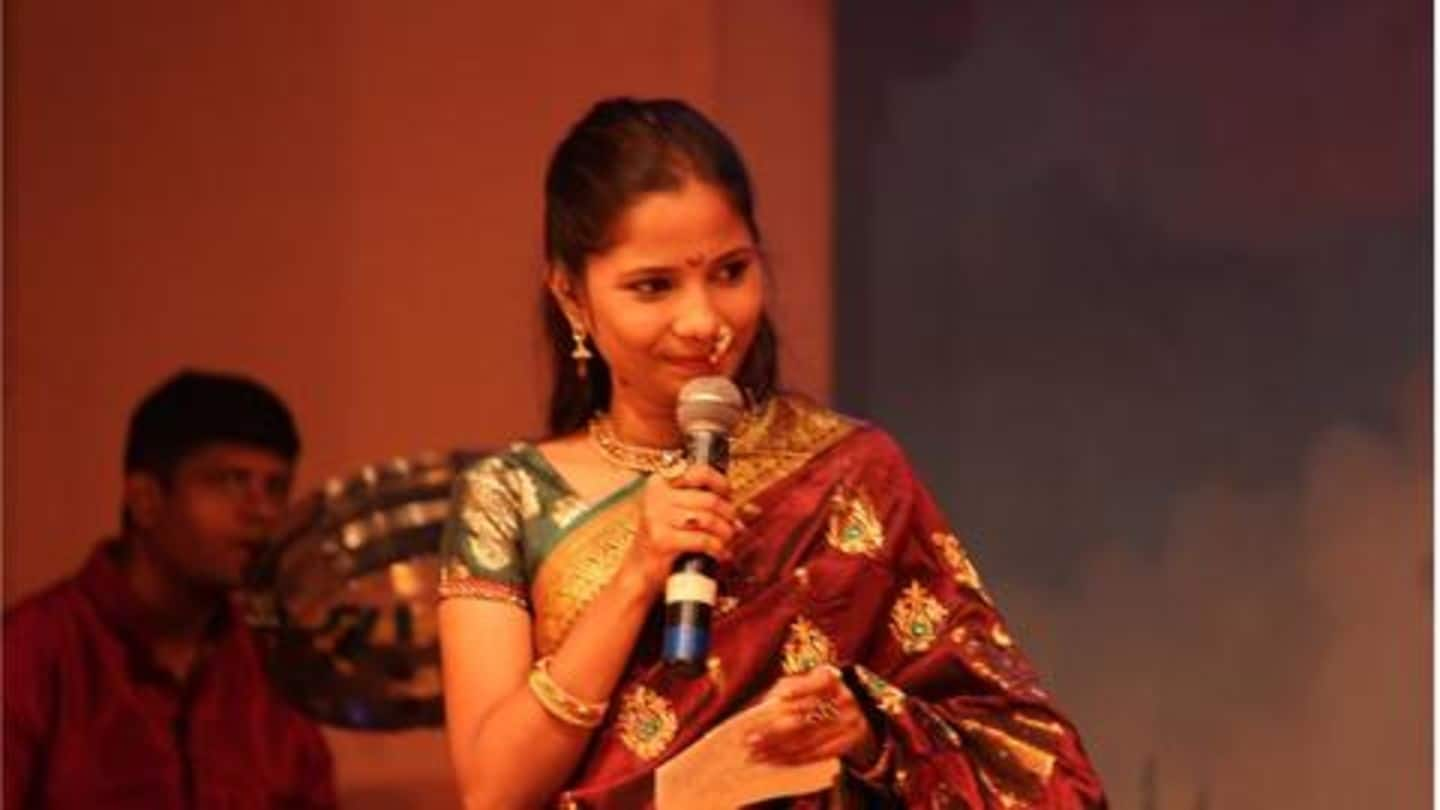 One evening, nine years ago when Hemlata got off a local train, she noticed two singers, who were welcoming travellers with their musical skills. She was so mesmerized that she stood there for a while to listen to them. While enjoying a performance on stage at a musical event later that evening, her mind constantly brought back the image of those two station singers.
Took her years to convince people to join her initiative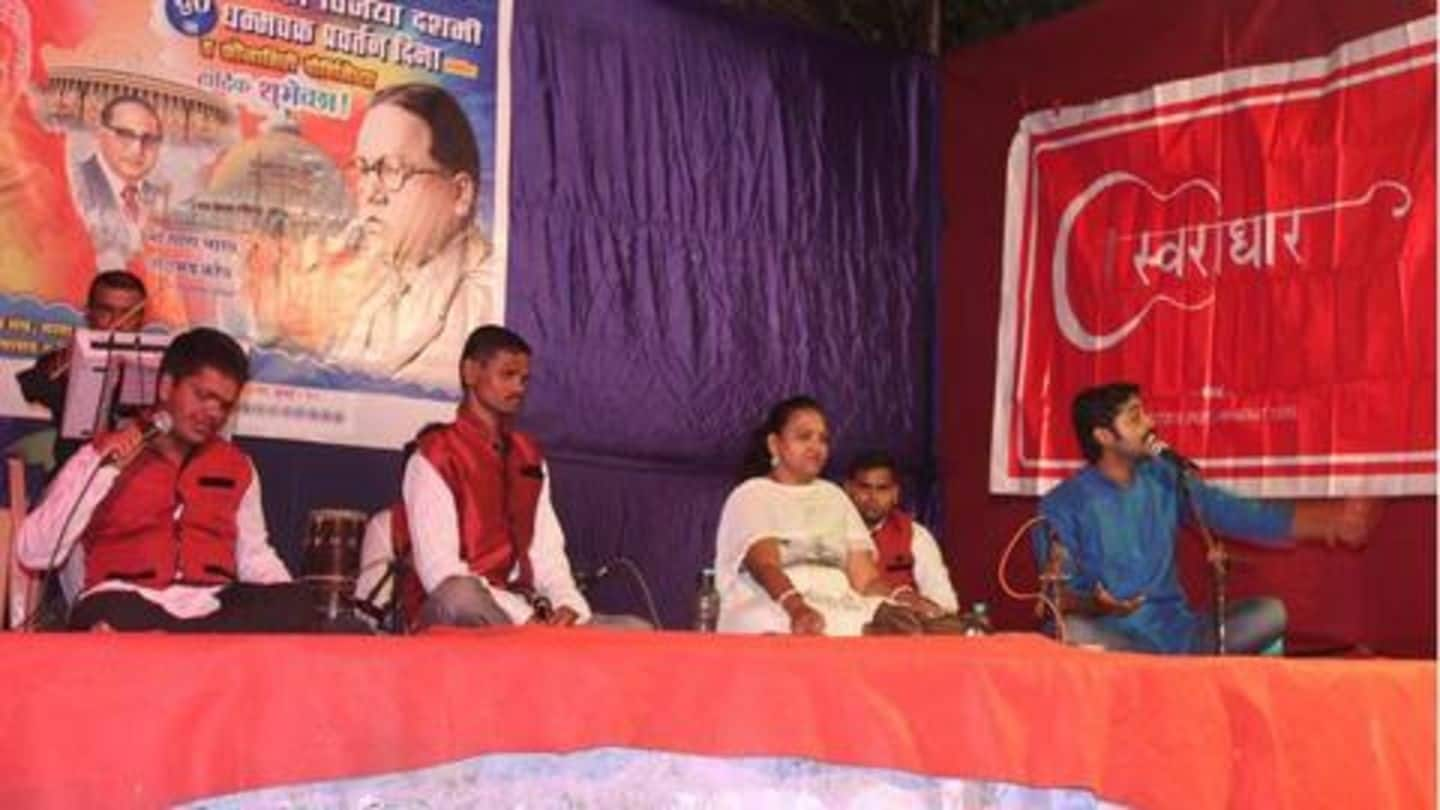 While sharing her thoughts with The Better India, she said, "With a little support and help they would also be able to perform before an audience." Although the thought came to her in 2010, it took her two years to convince those singers to become a part of her initiative. Finally, in 2012, Swaradhar came to life.
Swaradhar transformed artists from beggars to professionals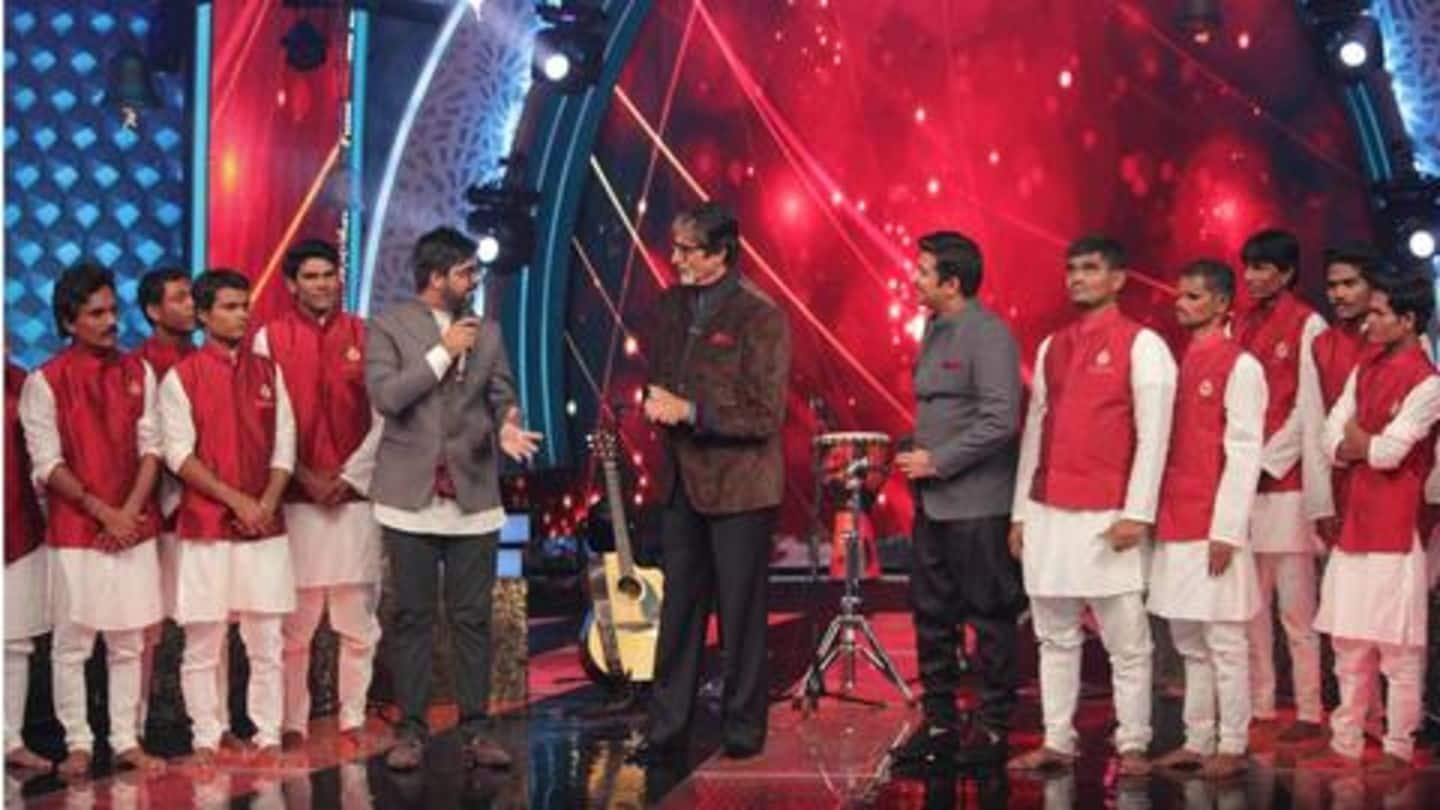 Basically, the idea was to help those artists and put them on a recognized platform. "We provide training to the artists who join us. Other than that, we also help groom them, so they can present themselves better," Hemlata pointed out. Today, many such artists perform at various functions, Ganpati pandals and even get invited to television shows.
Have their own identity, well-respected by their communities, says Hemlata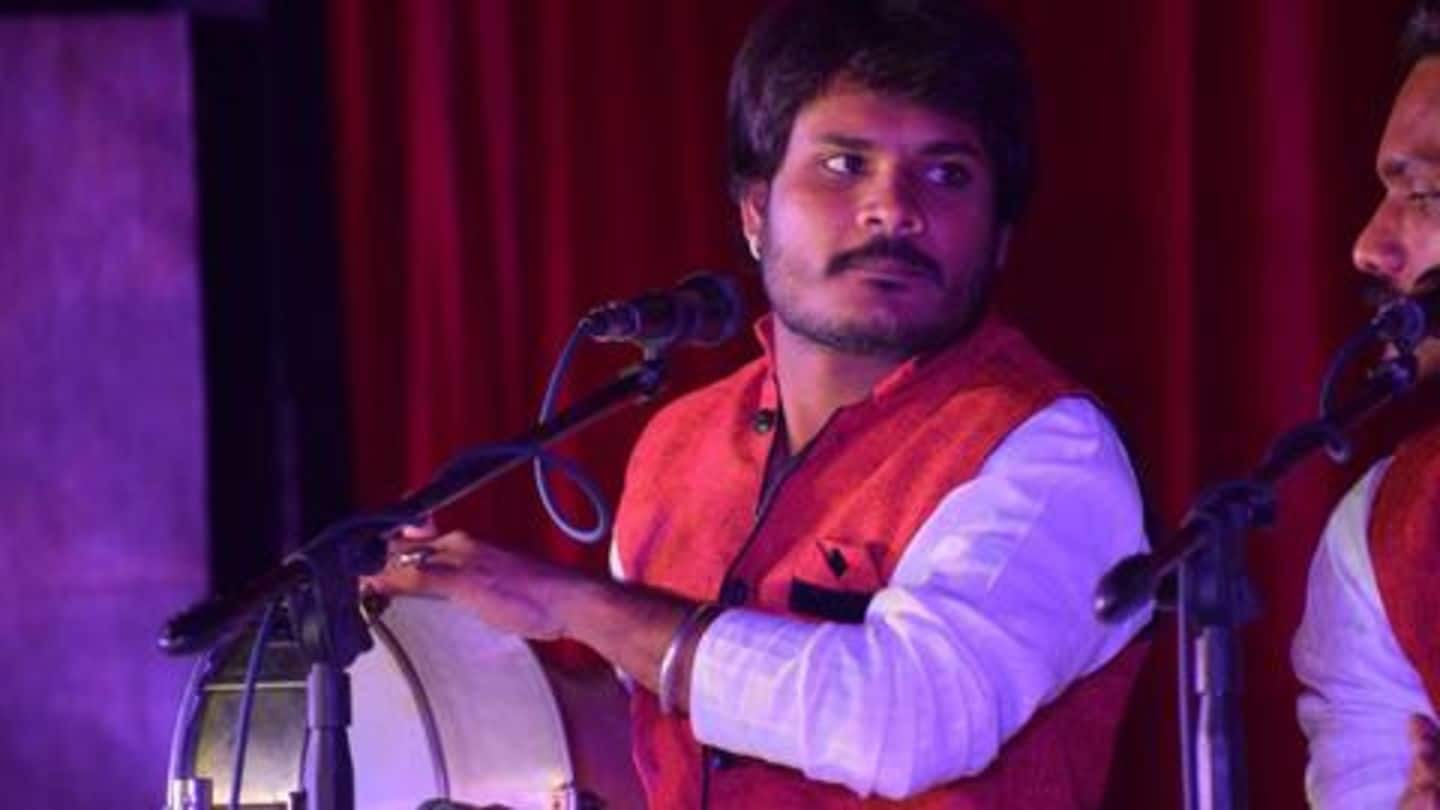 What started as a door-to-door search, with majority declining their offer, has over 500 artists now. Swaradhar not only brought them recognition, but also helped them become a part of the society, which once shunned them. Hemlata feels that there is a shift among audience's perception towards such artists. She said, "The artists now have their identity and are well-respected members of their communities."
Swaradhar charges Rs. 35,000-45,000 for a show
Swaradhar charges around Rs. 35,000-45,000 for a show with three artists, which is later distributed among the team that performs. Further, the show's packages are customized as per the needs of the client. Today, they have many CSR partners on board.
It gave a second life to visually challenged Chetan Patil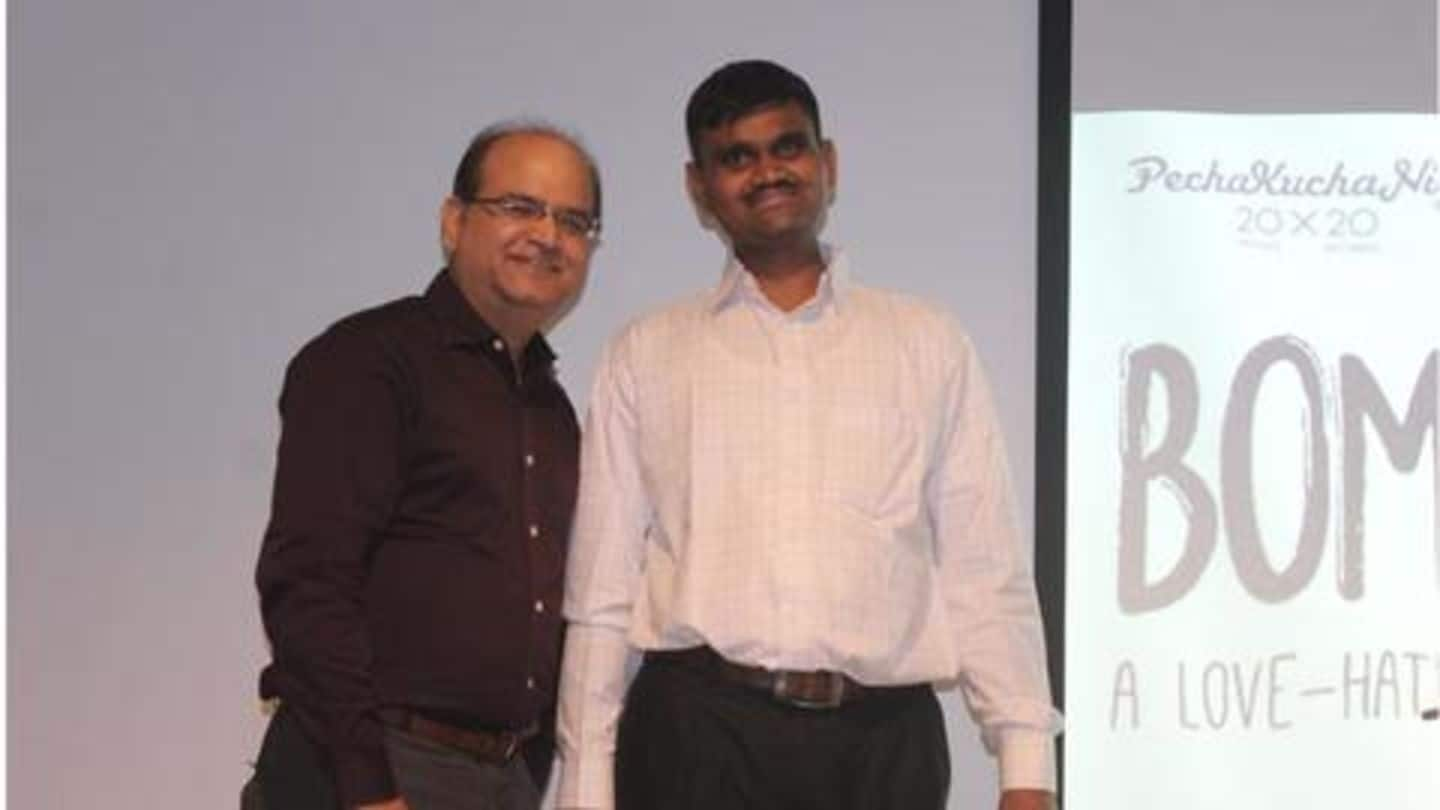 For one of the artists of the group, finding Swaradhar was a second shot at life. 36-year-old Chetan Patil, who is visually challenged, had nowhere to go after his family abandoned him, and was at a verge of ending his life when he found out about the initiative. Today, he leads several initiatives and even works as the point of contact for sponsors.
Patil recently shared his story at a presentation in Mumbai
Hemlata trying to work on a similar model in Delhi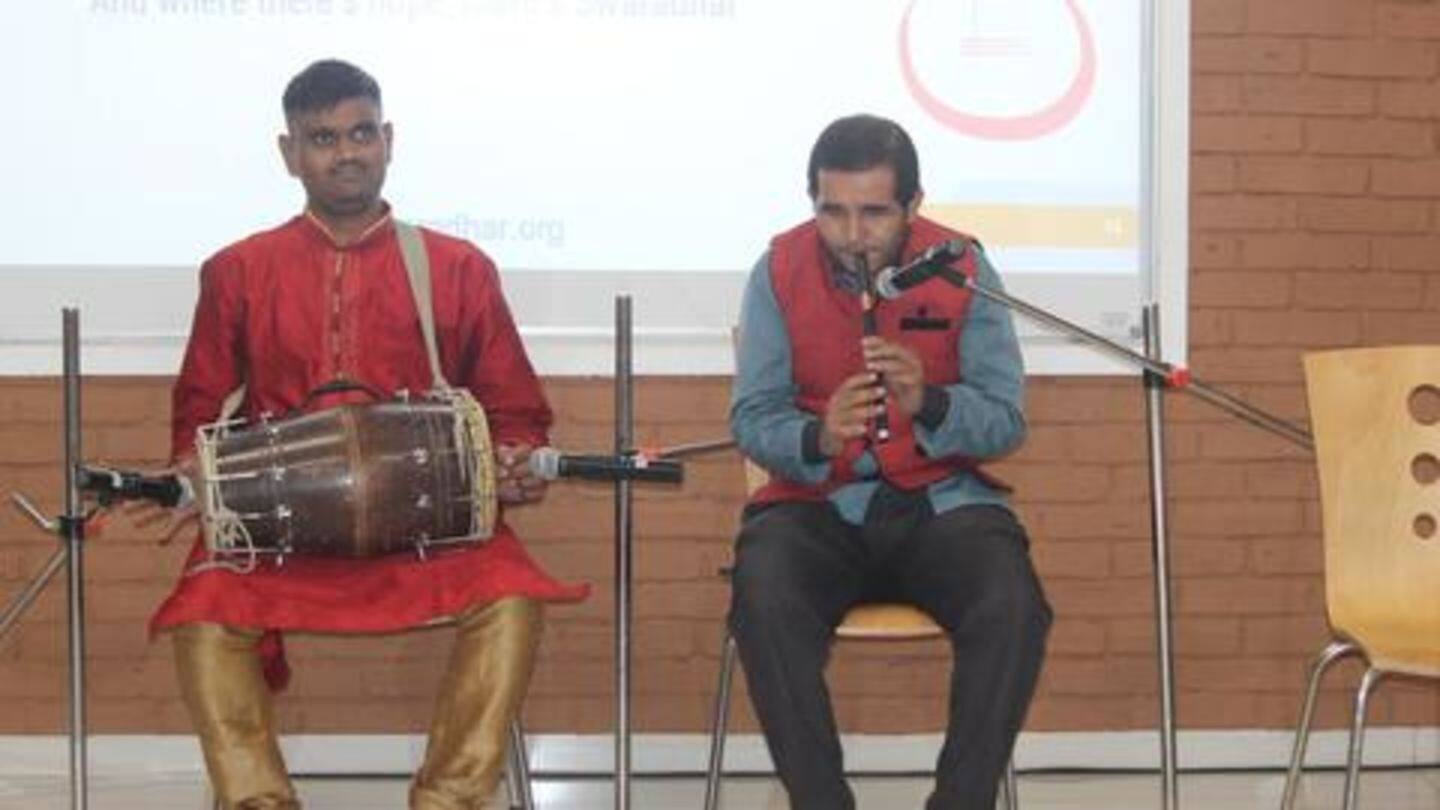 Currently, Hemlata has moved to Delhi where she is trying to replicate this model, and wishes to remove the social stigma that comes around such people. While concluding her conversation with TBI, she said, "If you wish to be a part of the change then you ought to work at it day-in-and-day-out." Meanwhile, you can follow the group and their activities on Facebook.