5yrs, Rs. 10cr: Mumbai airport's loss for parking Mallya's aircraft
5yrs, Rs. 10cr: Mumbai airport's loss for parking Mallya's aircraft
Written by
Pallabi C Samal
Jun 11, 2018, 05:51 pm
2 min read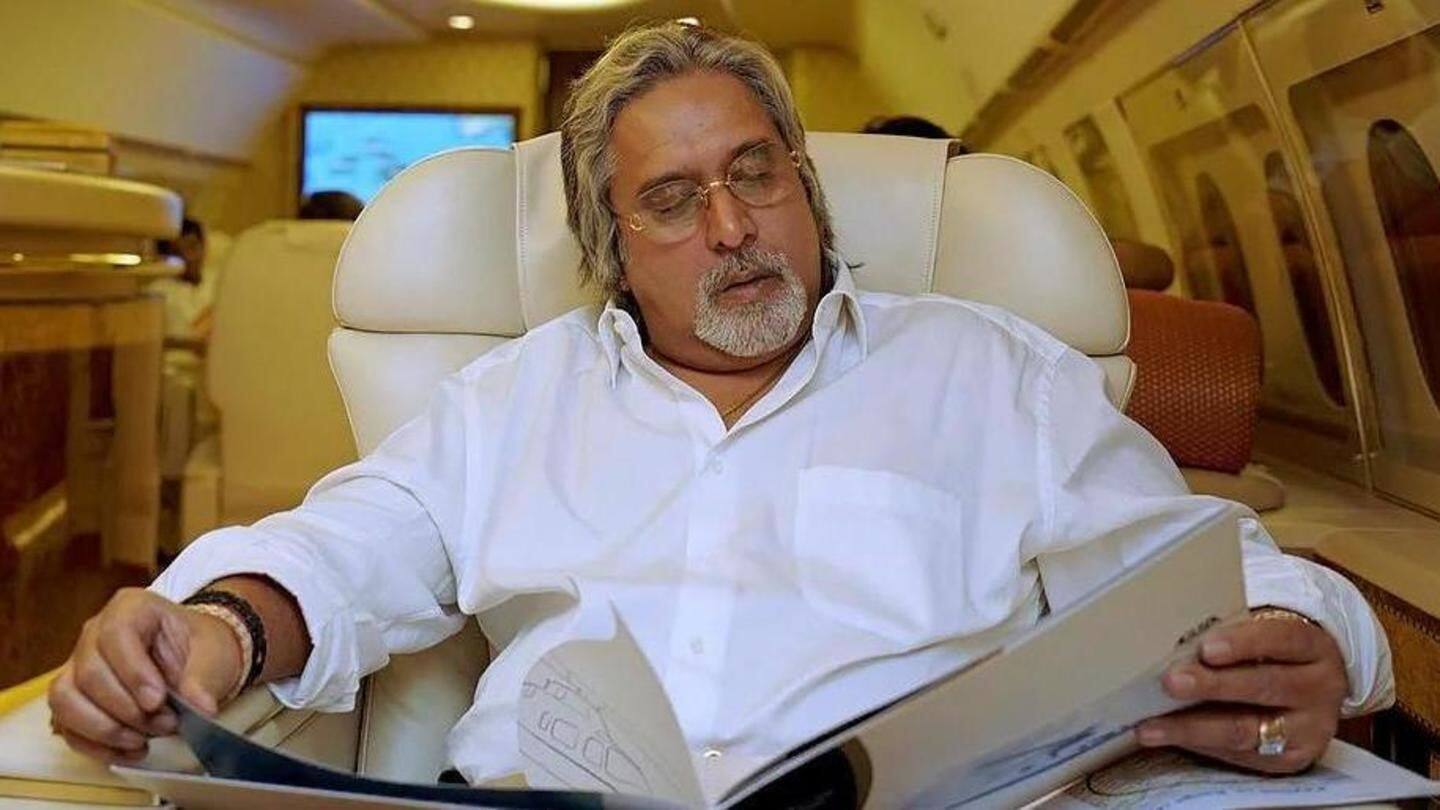 Tainted entrepreneur Vijay Mallya's favorite luxury airplane, Airbus A319, which is parked at the Mumbai Airport since 2013, is proving to be a costly burden for the authorities. The jet, having 6,000 cubic foot of living space, is leeching the Mumbai Airport at almost Rs. 15,000/hour as parking charges. Officials maintain the plane isn't fit to fly and its "scrap itself weighs 10 tonnes".
Bone-of-contention: Mallya's aircraft occupying prime spot in airport, for free
The airbus, belonging to the now-defunct Kingfisher Airlines, was seized by the service tax department after Mallya failed to pay its dues that came to Rs. 1,000cr. Since then, it's been parked at the Chhatrapati Shivaji International Airport, but for free, since a government agency has seized the aircraft. But the spot is prime, so the airport authorities are desperate to remove it.
Airport operator desperate to get rid of unfit-to-fly aircraft
"The total cost of the parking would be close to Rs. 10cr so far, increasing each day, given that the jet occupies such prime space at one of the busiest airports," said an official in the know. This explains why the airport operator, Mumbai International Airport Limited, has been persistently fighting in the Bombay HC against the Rs. 607cr 18L-worth airbus since one year.
Aircraft went under the hammer four times, none showed interest
Earlier this year, the HC had ordered the service tax department to take necessary steps to remove the aircraft from the spot. This came after the department failed to sell it off four times through auctions in 2016. In the first auction, only one bidder, a UAE-based aviation support company, showed interest, but was rejected as the bid was way below the reserved-price.
A bit about the 22-seater airbus: plush interiors with shower,bedroom!
The 2006-model aircraft was leased to Kingfisher Airlines by the US-based private aircraft sales company CJ Leasings (Cayman) Ltd. It has Mallya's initials of VT-VJM as its registration number. The customized plane has uber-plush interiors (pictured): bedroom, shower, dining space, office area, a bar and luxury seats. 22 passengers and two crew members could be accommodated in the plane, said a private jet official.