11-day puja conducted to resolve Tej Pratap's marital-woes, claims priest
11-day puja conducted to resolve Tej Pratap's marital-woes, claims priest
Nov 10, 2018, 10:43 am
2 min read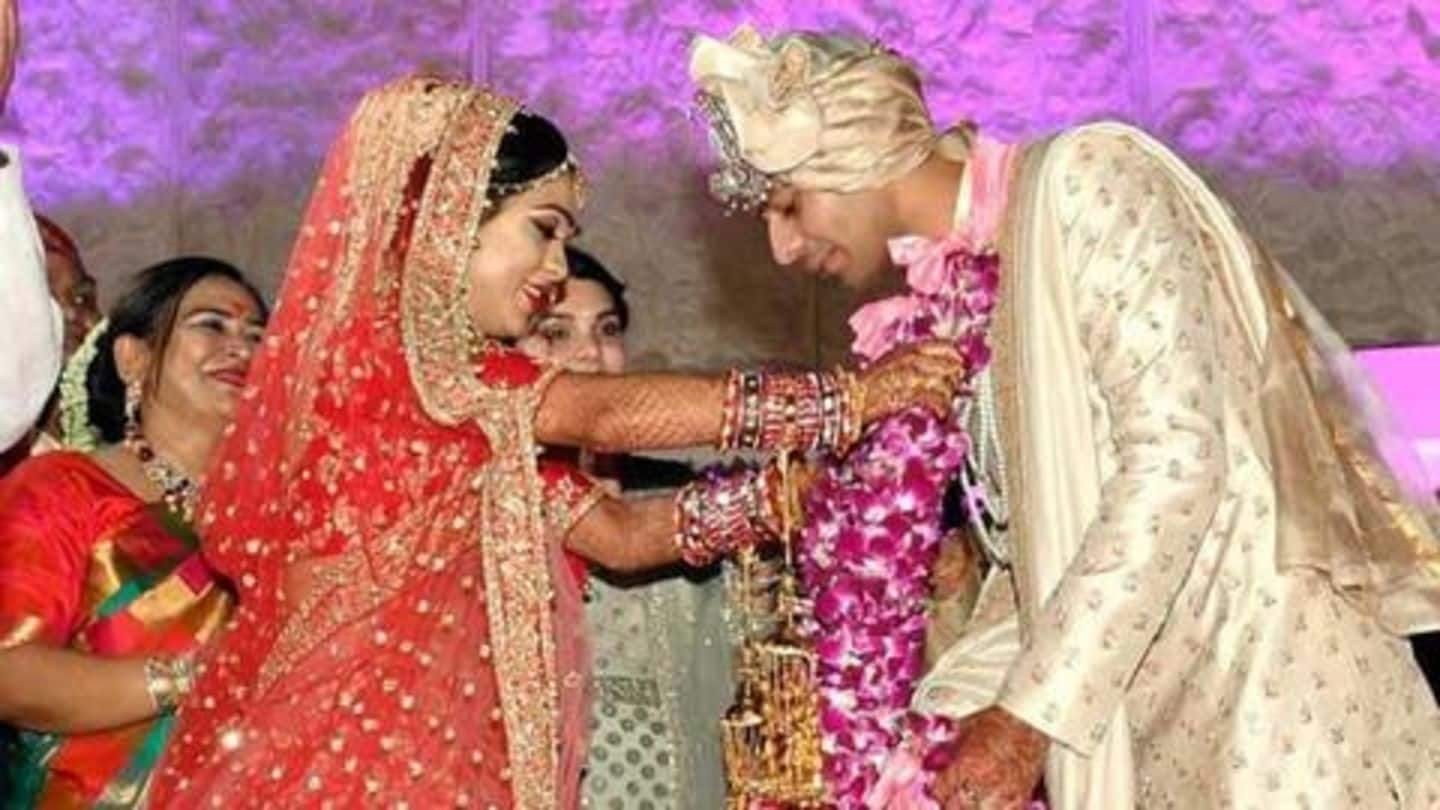 Raj Mishra, a priest of Vindhyavasini Devi temple in Uttar Pradesh's Mirzapur, said on Friday a puja of 11 days was held to resolve marital problems of former Bihar minister and elder son of Lalu Prasad Yadav, Tej Pratap Yadav. Mishra told PTI the Yadav family had huge beliefs in the Goddess and frequented the temple bordering Bihar. Here's more.
Priest claims Tej asked him to perform the puja
The purnauhati (the end of puja) was conducted on Thursday, Mishra said. He added it was Tej who asked him to perform the puja, though the minister hasn't said anything on this. "A havan puja was held for 11 days to please the 'grah nakshatra' and for peace in the entire family," Mishra said and added he was in touch with Yadav family constantly.
Backstory: Married for six months, Tej wanted divorce from wife
In a lavish affair, Tej married the daughter of RJD MLA Chandrika Rai, Aishwarya Rai on May 12. Merely six months after the marriage, Tej said he wanted a divorce. "Our differences are irreconcilable. I had said this to my parents before the marriage was solemnized. But nobody listened to me then and nobody is listening to me now," he had said.
Tej wants his family's support, won't return home otherwise
Tej's demand has created differences in the family. His father Lalu, who is serving time after being convicted in fodder scams in Ranchi jail, is upset with the decision. Irked that his family members aren't supporting him, Tej vowed he would not return home. He checked in at a hotel in Bodh Gaya, then went to Haridwar, Mathura, Vrindavan, Radhakund, and Govardhan.
Reportedly, Tej is now in Delhi for brother Tejashwi's birthday
Sources close to Tej said he left Mathura on Friday for Delhi to celebrate younger brother Tejashwi Yadav's birthday in Delhi. It should be noted that only a few weeks ago their sister Misa Bharti had hinted the two brothers are fighting, and later after furor claimed her statement was misconstrued. Couple this with recent actions of Tej and it can be concluded the family drama would last long.