Emergency@43: BJP remembers those 'Dark Days'
Emergency@43: BJP remembers those 'Dark Days'
Jun 26, 2018, 01:34 pm
3 min read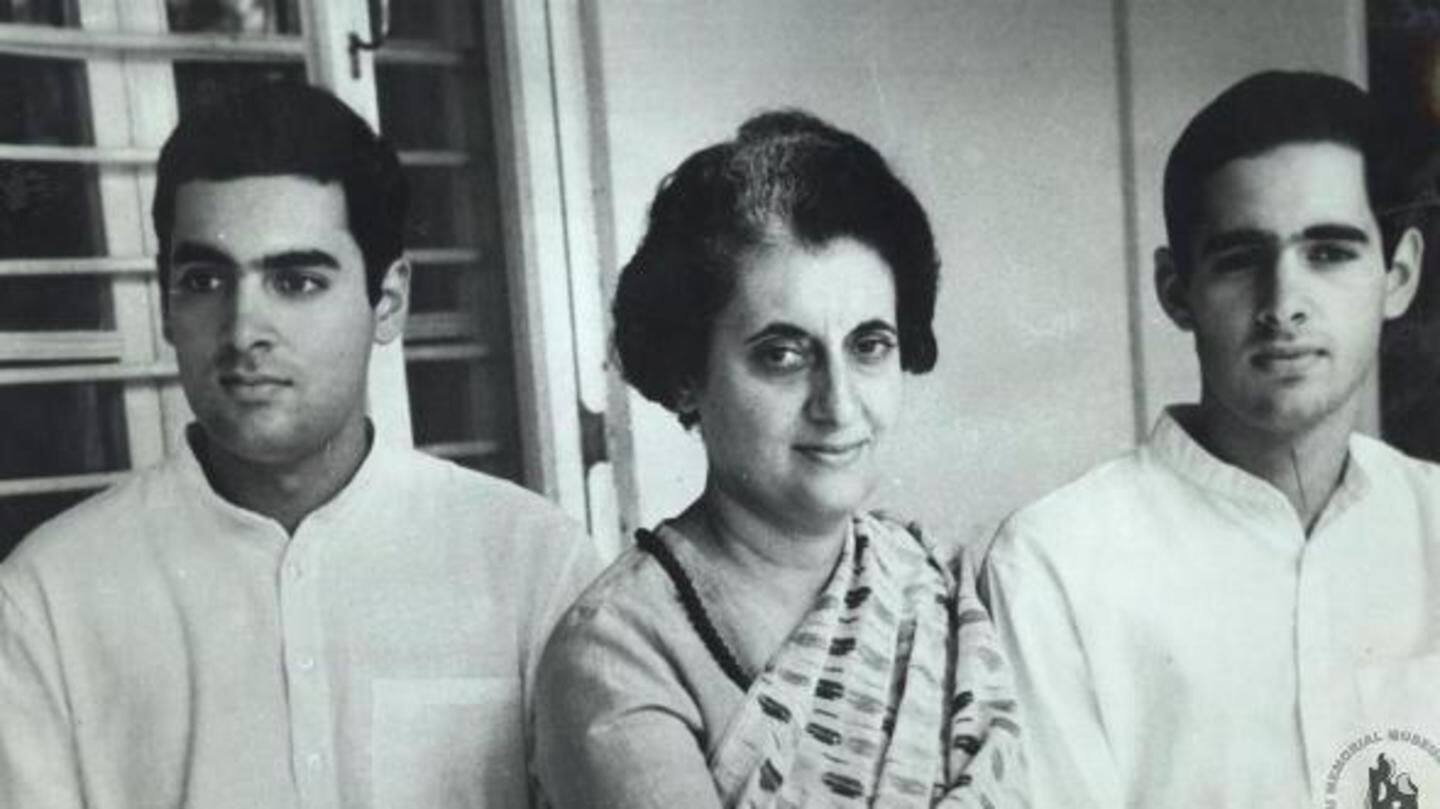 BJP is today observing "Black Day" to mark 43rd anniversary of the Emergency, imposed on June 25, 1975 by the then PM, Indira Gandhi. Party's senior leaders termed Emergency as 'darkest days' of Independent India that witnessed widespread violations of human rights. Notably, Emergency, a 21-month period (June 25, 1975-March 21, 1977), was declared in India due to prevailing internal disturbances. In layman terms, it is the kind of ruling adopted by dictators.
Prime Minister Narendra Modi's tweet
India remembers the Emergency as a dark period during which every institution was subverted and an atmosphere of fear was created. Not only people but also ideas and artistic freedom were held hostage to power politics.

— Narendra Modi (@narendramodi) June 26, 2018
Amit Shah's tweet on emergency
1975 में आज ही के दिन कांग्रेस द्वारा मात्र सत्ता में बने रहने के अपने राजनीतिक स्वार्थ के लिये देश के लोकतंत्र की हत्या कर दी गयी। देश की संसद को निष्क्रय बना कर उच्चतम न्यायालय को मूकदर्शक की हैसियत में तब्दील कर दिया गया और अखबारों की जुबान पर ताले जड़ दिये गये। pic.twitter.com/pq3iatp0BA

— Amit Shah (@AmitShah) June 25, 2018
First of all, let's understand the reason behind Emergency
On June 12, 1975 Indira Gandhi's government came under scanner after Allahabad HC held the PM guilty of misusing government machinery for personal benefits. HC also disqualified Gandhi from Parliament and a 6-year ban was imposed on her political career. Within a fortnight of the HC orders, President Fakhruddin Ali Ahmed suspended elections and declared Emergency, citing reason of 'internal disturbances' under Section 352(1).
What was so disturbing about Emergency?
To begin with, freedom of every independent institution was curtailed. Members of Opposition parties and those who could pose threat to Congress government were arrested. Leaders like Advani, Subramanian Swamy, Vajpayee, Lalu Prasad, Mulayam Singh spent months in jail. Most disturbing was the fact that the press wasn't allowed to write anything against the government. The government even restricted the number of advertisements that could be carried by a newspaper.
However, this was not the first time Emergency was declared
This was the third Emergency in the history of independent India. First Emergency was declared during India-China war between October 26, 1962 and January 10, 1968. Second Emergency was declared in December 1971 after India-Pakistan war. But, the third Emergency was different. Like MJ Akbar said, Indira Gandhi declared the third Emergency not because India was in danger, but because Indira was.
Congress had to pay the price for Emergency too
The atrocities of Gandhi were not taken lightly by Indians. Notably, for the first time after Independence, Congress lost the Lok Sabha elections to Janata Party in 1977. Congress's seat share in the Assembly reduced to 152 after Emergency. Even Gandhi and her son Sanjay Gandhi failed to win in 1977. Morarji Desai was elected as India's first non-Congress PM with the alliance of four regional parties including BJP.
And, here comes the most unexpected impact of Emergency
A lot of us don't know, but Bollywood wasn't spared either. In the climax of Sholay, Thakur would have killed Gabbar if the Emergency wasn't in place. Why, you ask? In order to reinstate the sovereign authority of the law, the censor board forced the makers to change the end of the film. Hence, against the wish of director Ramesh Sippy, Thakur had to hand over Gabbar to police.