SC: Bopaiah to remain pro-tem speaker, live-broadcast of floor test
SC: Bopaiah to remain pro-tem speaker, live-broadcast of floor test
May 19, 2018, 11:21 am
2 min read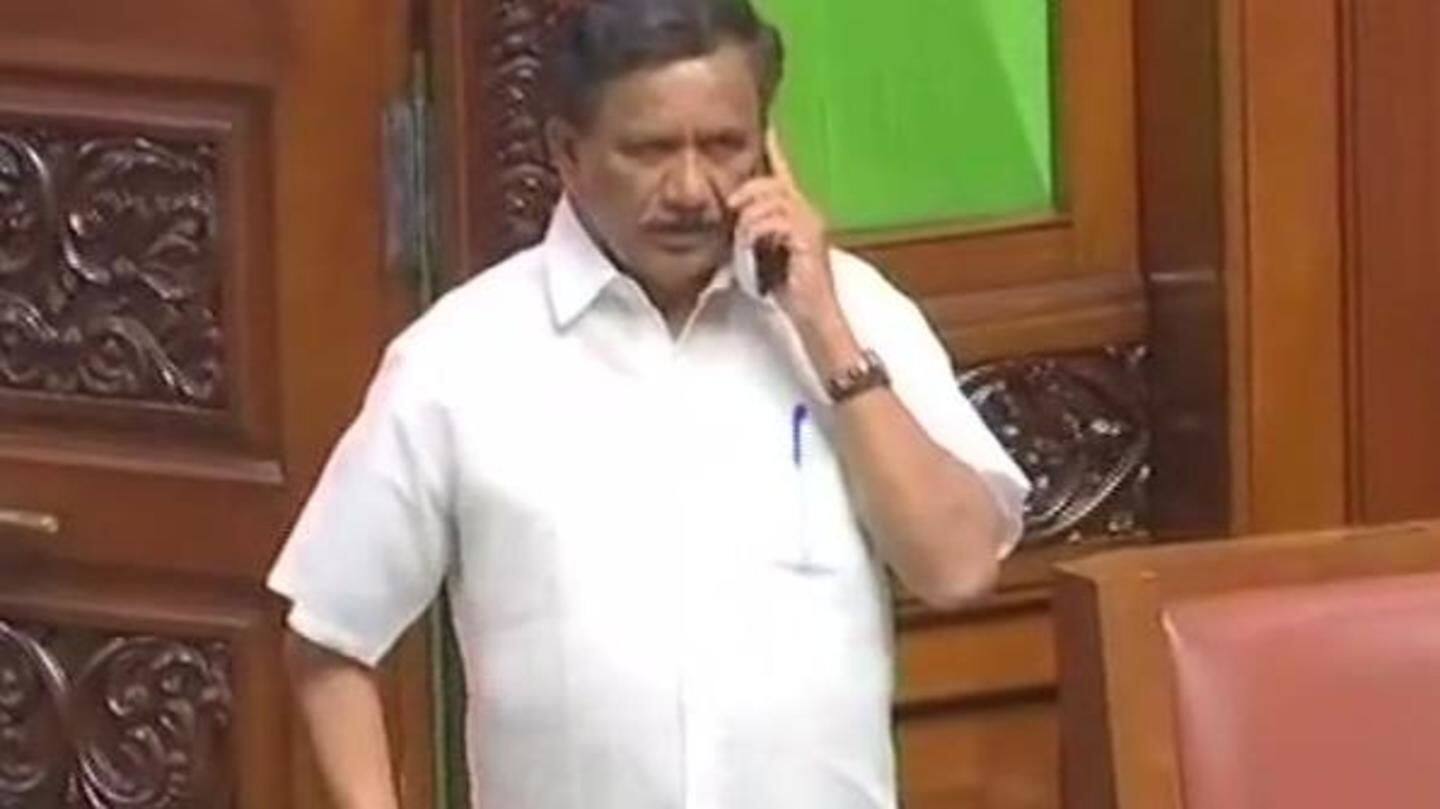 The Supreme Court has rejected the plea of Congress-JD(S) challenging the appointment of pro-tem speaker KG Bopaiah in the crucial floor test of Karnataka. The court has allowed live recording and said, "Live broadcast of floor test would be the best way to ensure transparency of proceedings." The newly-sworn in Chief Minister Yeddyurappa has to prove majority in the House at 4 PM today.
The arguments in court about pro-tem speaker
While Kapil Sibal and Abhishek Manu Singhvi represented Congress, AG KK Venugopal and former AG Mukul Rohatgi made BJP's case. Senior lawyer Ram Jethmalani was also present. "It is global practice and established convention that senior most member is to be appointed as pro tem speaker," said Sibal in front of the bench comprising Justices AK Sikri, SA Bobde and Ashok Bhushan.
Understanding the uproar over KG Bopaiah's appointment
As opposed to speculations that Congress leader RV Deshpande will be the pro-tem speaker, Vajubhai Vala appointed Bopaiah yesterday. Apart from this, Congress also alleged Bopaiah has a dubious record and favored BS Yeddyurappa in the past. To aid Yeddyurappa in a 2010 floor test, Bopaiah had disqualified 11 rebel BJP MLAs and 5 independents.
Justice Bobde told Kapil Sibal he is contradicting himself
"You are in a zone of contradiction. You want to militate against the pro tem speaker but not willing to give him time to respond. We will hear you but then floor test will have to be delayed," Justice Bobde told Kapil Sibal, earlier.
Meanwhile, Yeddyurappa is confident he will pass the floor test
BS Yeddyurappa said today, "100% I am going to have an absolute majority. Tomorrow I am going to take all that decision which I promised to the people of Karnataka." Meanwhile, BJP leader Ramalinga Reddy said Congress lawmaker Anand Singh will support them. "Physically he is not with us, but he is in contact with our leaders," he said.