Amid anger against CAA, Modi to skip event in Guwahati
Amid anger against CAA, Modi to skip event in Guwahati
Jan 08, 2020, 04:50 pm
3 min read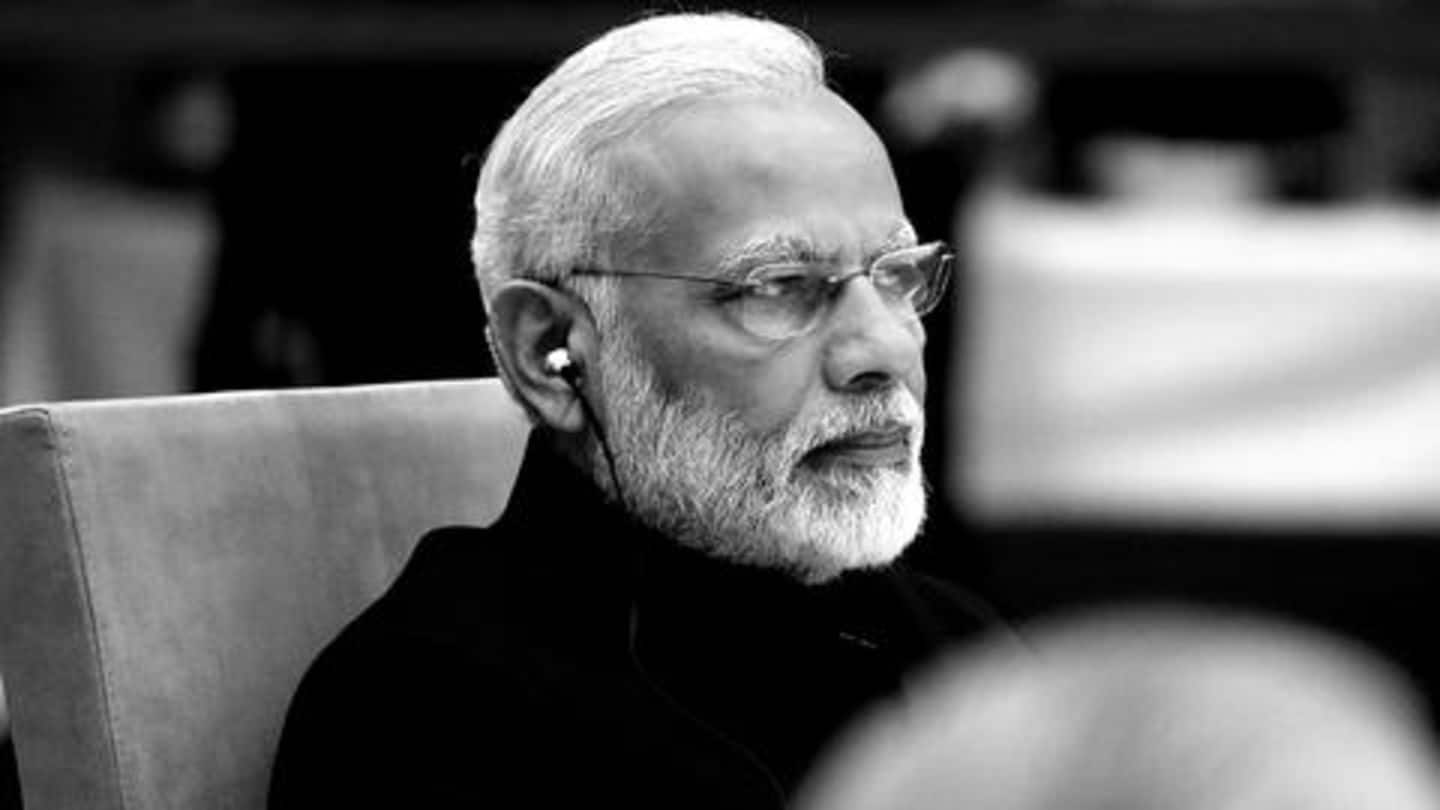 The Northeast is burning since Centre got the Citizenship Amendment Bill (CAB) passed in the Parliament. It became an act after President's assent on Decemeber 13. Amid the turmoil, Prime Minister Narendra Modi has decided to not show up for an event in Assam's capital Guwahati. He was supposed to inaugurate 'Khelo India Youth Games 2020' on January 10, but organizers have been informally told about his changed plans.
Let's tell you why CAA pushed Northeast to violence
CAA, which will expedite Indian citizenship for persecuted minorities from Bangladesh, Pakistan, and Afghanistan, hasn't been received well by Northeast. There's a fear CAA would open floodgates for immigrants from Bangladesh, eventually affecting the area's demography. Repeated assurances from the Centre didn't help in quelling fears, and NE witnessed unprecedented scenes, wherein cities were shut for days, the internet was snapped, and people lost lives.
No official word yet, but PM Modi's absence is certain
Although weeks have passed, the anger against CAA hasn't died down, driving PM Modi to change his plans. "We had invited the Prime Minister. Till now, no confirmation has come. But informally, we have been informed that he is not coming," Avinash Joshi, CEO of Khelo India Games told Indian Express. This is the third edition of the Khelo India Games.
Last month, AASU promised PM Modi won't be welcomed warmly
Earlier, All Assam Students' Union (AASU), which has been leading the protests against CAA, had warned about a massive agitation. "After the Citizenship (Amendment) Act was passed, the Prime Minister is likely to visit Assam for the first time. If he visits for the 'Khelo India', there will be a massive protest," the Body's President Dipanka Kumar Nath said last month.
After protesters spoiled Sonowal's leisure, state sent suggestion to Centre
Some reports claim BJP-led state government suggested PM Modi to abort his plans after Chief Minister Sarbananda Sonowal had to face embarrassment when he attended the India-Sri Lanka cricket match on January 5. As he tried to revel in the match, people shouted, "Go Back Sonowal". With Guwahati's plans foiled, PM Modi may now attend a Kolkata Port Trust event on January 10.
Protests hurt India's image too, summit with Abe was canceled
It's worth noting that this is the second time in less than a month that PM Modi's visit to Assam has been canceled. Between December 15 and 17, 2019, he was to meet his Japanese counterpart Shinzo Abe and discuss a bucket of issues. But Japan decided to postpone the meeting in the wake of protests pertaining to CAA.
Not just restricted to Northeast, agitation spilled across India
While Northeast protested against CAA because immigration is a sensitive topic, the rest of India lodged its disdain saying the law was bigoted and could be used as a tool against Muslims. Students, activists and civil society members, who demanded a rollback, were met with police excesses in some states. In UP alone, over 20 people died. Nevertheless, the protests are continuing.