Citizenship (Amendment) Bill becomes Act with President Kovind's assent
Citizenship (Amendment) Bill becomes Act with President Kovind's assent
Dec 13, 2019, 09:43 am
4 min read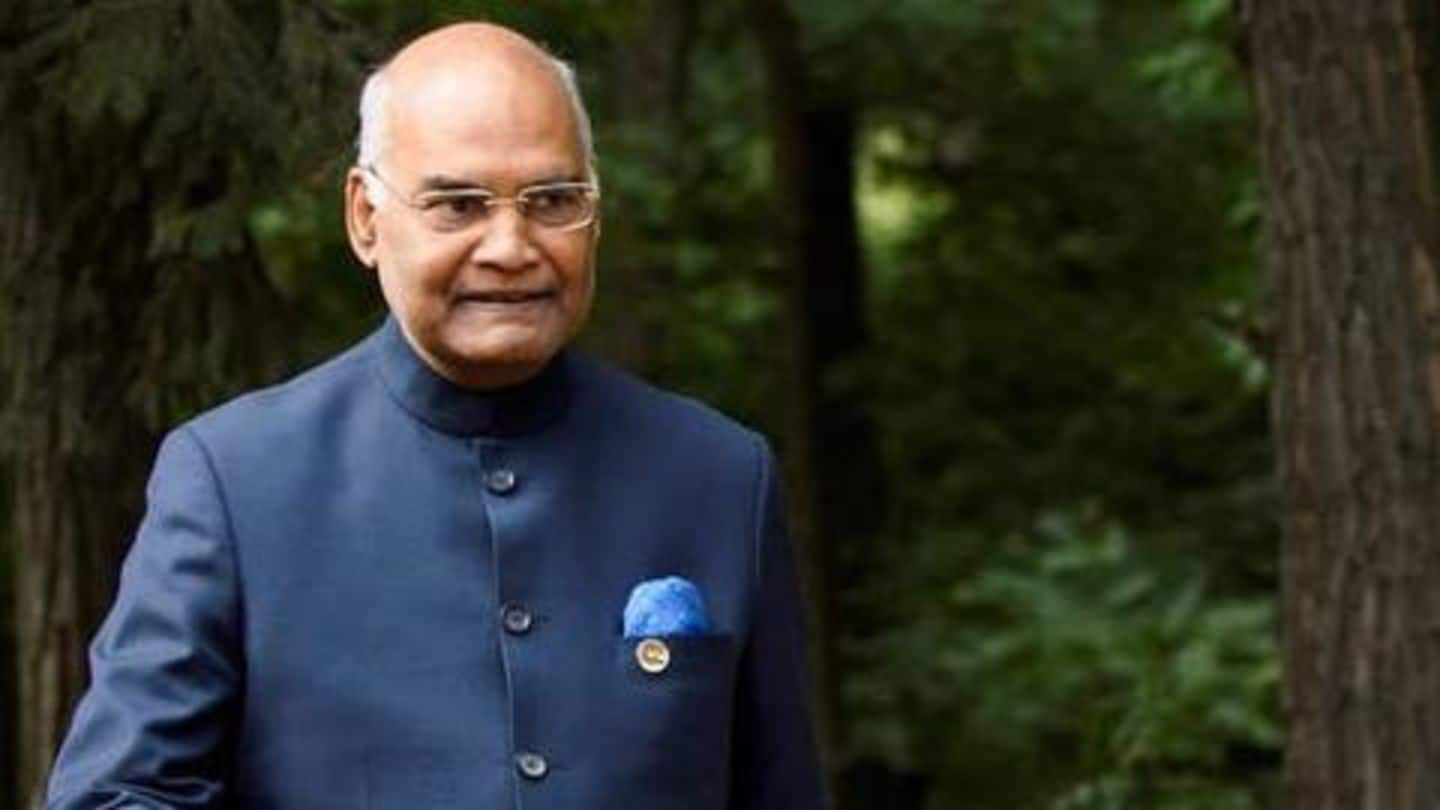 President Ram Nath Kovind gave his assent to the Citizenship (Amendment) Bill, 2019, on Thursday, making it an Act. The contentious Bill, which has sparked widespread protests in the Northeast, was passed in Lok Sabha on Monday and the Rajya Sabha on Wednesday. As per a notification, the law came into effect with its publication in the official gazette on Thursday. Here's more.
What does Citizenship (Amendment) Bill mean?
The Citizenship (Amendment) Bill will make it easier for minorities of Bangladesh, Afghanistan, and Pakistan to get Indian citizenship. This law extends only to persecuted Hindus, Sikhs, Buddhists, Jains, Parsis, and Christians, who came to India before December 31, 2014. Refugees can get citizenship after residing in India for five years. Earlier, they were required to spend 11 years here.
Shah fiercely defended CAB, opposition called it anti-Muslim
CAB, short for Citizenship (Amendment) Bill, has become one of the most controversial decisions of Centre, led by BJP. While tabling the proposed amendments in the Citizenship Act, 1955, Home Minister Amit Shah spoke about how it is India's responsibility to protect those who had to flee their countries. He also assured that Indian Muslims shouldn't worry, but opposition called the Bill bigoted anyway.
So, what has the opposition's stand on CAB been?
Since Muslims have been excluded, the opposition claimed CAB was an assault on the secular fabric of India. Slamming BJP in the upper house, Congress' Kapil Sibal said those "who have no idea of India can't defend the idea of India". Despite being "prepared", the opposition couldn't stall Bill's passage and it got 125 votes in its favor. The count of NOES was 105.
More than opposition, Centre has to worry about violent protests
As it turns out, the opposition's taunts aren't the only one BJP has to deal with right now. It has a bigger problem as Northeast, especially Assam, is violently opposing the Bill. Northeast, which houses several tribes, isn't a fan of illegal Bangladeshi immigrants, and residents believe this Bill will only help them settle in the area, affecting the demography.
Two people died, 21 were injured in clashes
To note, rampant violence took over Assam for a second consecutive day on Thursday. Two people were allegedly killed when police opened fire, protesters vandalized two railway stations, and houses of two BJP MLAs were also ransacked. As per reports, as many as 21 people were injured, nine of whom were admitted to Guwahati Medical College. One of them is recuperating in ICU.
BJP MLA said movement has gone to "miscreants"
After his house was attacked, BJP MLA Prasanta Phukan, told IE, "A few glass windows were broken and the screen of a car was shattered. The movement has gone to the hands of miscreants, no one knows who is doing what."
The violence reminded many of 1979's protest
The raging protest in Assam reminded political observers of the unrest in 1979, which lasted for six years and ended with the inking of Assam Accord. Back then too, Assam residents were protesting the sudden influx of Bangladeshi immigrants. Over 800 people lost their lives. The Accord specified that those who entered Assam after March 24, 1971, will be detected and deported.
Meanwhile, PM Modi "assured" Assamese their rights are safe
Yesterday, Prime Minister Narendra Modi, in a tweet, told Assam residents no one will snatch their rights. "I want to assure them - no one can take away your rights, unique identity and beautiful culture. It will continue to flourish and grow," he tweeted. However, netizens were quick to point out that since internet is suspended, the Assamese can't read his message.
After Assam, internet services were suspended in Meghalaya too
To note, mobile internet services have already been snapped in Assam. And the same happened in neighboring Meghalaya after unrest took over the state. An indefinite curfew was also imposed in parts of Shillong. In Williamnagar town, Chief Minister Conrad Sangma was heckled by anti-CAB protesters who held placards reading "Conrad go back". The state police urged people to not spread or believe misinformation.