#CongressManifesto is 'dangerous'; an agenda for India's 'balkanization': Arun Jaitley
#CongressManifesto is 'dangerous'; an agenda for India's 'balkanization': Arun Jaitley
Written by
Ramya Patelkhana
Apr 02, 2019, 06:48 pm
2 min read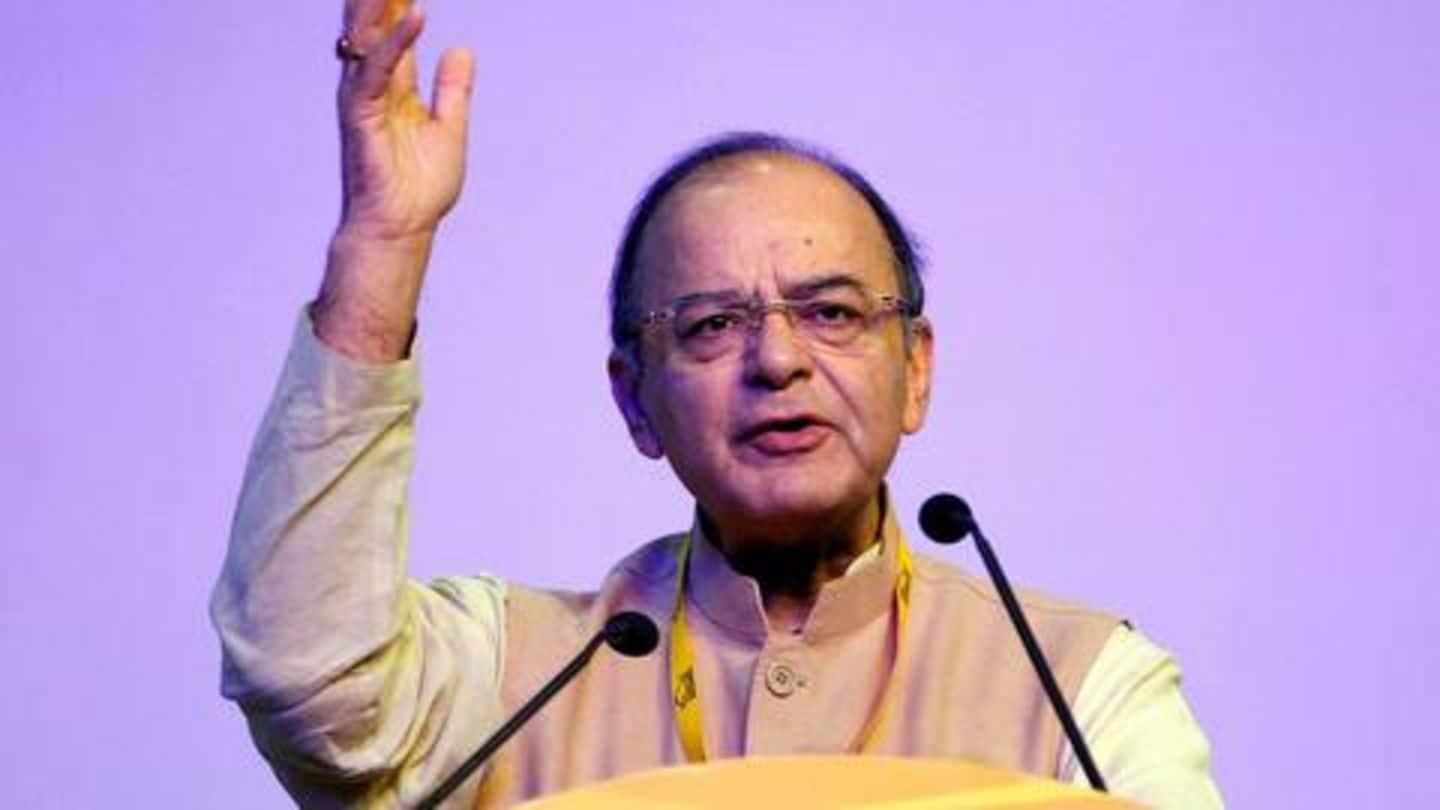 Finance Minister Arun Jaitley on Tuesday criticized the Congress manifesto for the 2019 Lok Sabha elections hours after it was released. He alleged the Congress manifesto was "dangerous and unimplementable" and termed it "an agenda for the balkanization of India." Jaitley also claimed that the party's promises will protect jihadists and Maoists, allowing terrorists to persecute security forces in the country. Here's more.
'Agendas that do the work of breaking up the nation'
"In this manifesto, there are such agendas that do the work of breaking up the nation. Being involved in terror will no longer be a crime. The party which says this does not deserve a single vote," Jaitley said at a press conference.
Congress manifesto focuses on the common man's issues: Rahul Gandhi
Launching the Congress manifesto, party chief Rahul Gandhi said it focuses on the common man's issues. He said the five main themes of the manifesto are NYAY minimum income scheme for poverty alleviation, job generation, a GST reform, double budget for education, and free healthcare. The Congress President also said the party's manifesto promises LGBT rights, rights for minorities, women empowerment among others.
Congress to amend AFSPA and scrap sedition law
The Congress's manifesto also promises to amend controversial laws like AFSPA (Armed Forces Special Powers Act) in disturbed areas of Jammu & Kashmir and the northeast and scrap the sedition law. "Omitting Section 124A of the Indian Penal Code (that defines the offense of 'sedition') that has been misused and, in any event, has become redundant because of subsequent laws," the manifesto reads.
Suitable changes will be made in AFSPA: Congress manifesto
"The Armed Forces (Special Powers) Act and the Disturbed Areas Act in Jammu & Kashmir will be reviewed. Suitable changes will be made in the text of the laws to balance the requirements of security and the protection of human rights," the Congress manifesto said.
If Congress's plans are implemented, terrorists will rule: Jaitley
"If all the Congress plans are implemented, there will be rule of insurgents and terrorists. If the Congress tries to establish this, it will not be acceptable," said Arun Jaitley. "Even though there was a drafting panel, it appears some of the points have been drafted by Congress President's Tuke-tukde friends when it deals with Jammu and Kashmir and national security," he said.