Now, BJP-leaders ask Centre: What's your stand on Ram Mandir?
Now, BJP-leaders ask Centre: What's your stand on Ram Mandir?
Dec 19, 2018, 11:13 am
2 min read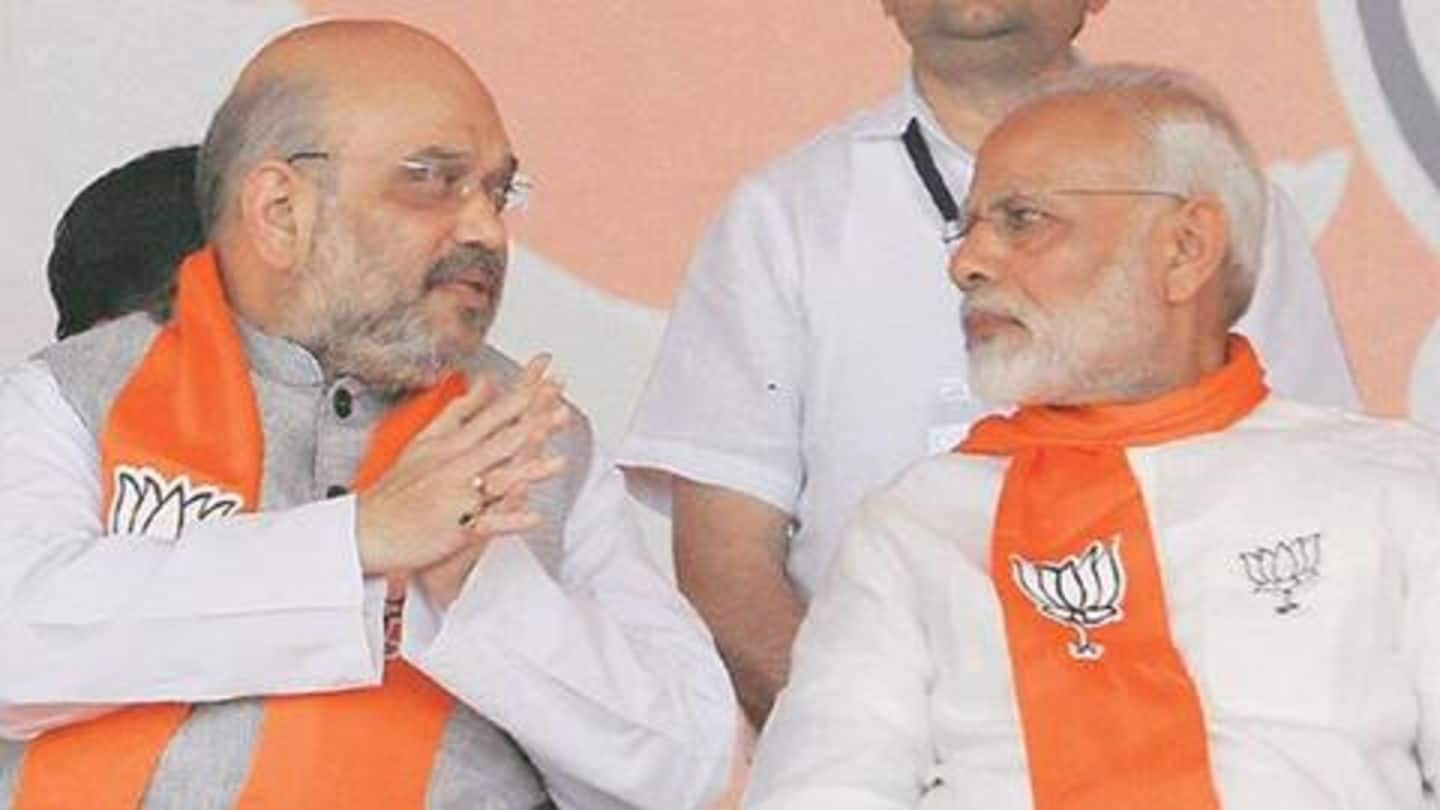 On Tuesday, few MPs of the Bharatiya Janata Party raised the issue of Ram Mandir at the parliamentary meet and asked the Centre's stand on the issue, reports IE. At the end of the meeting, Ravindra Kushwaha, MP from Salempur, stood up and asked what the government was doing about the disputed land. Several MPs from Uttar Pradesh also joined the chorus.
Backstory: The case is lying in Supreme Court
The Ayodhya case pertains to 2.77 acres of land in the temple town of Uttar Pradesh. After the Babri Masjid was razed down by right-wing outfits in 1992, the disputed land was divided among three litigants equally by the Allahabad HC. They approached the Supreme Court after being dissatisfied by the verdict. Notably, constructing the temple was on BJP's manifesto for 2014.
The BJP is facing pressure from allies
As the tenure for the Modi led government is nearing an end, the Centre is under immense pressure regarding the temple, earlier from its ally Shiv Sena, and now from its own leaders. IE reports that Kushwaha was joined by Hari Narayan Rajbhar, MP from Ghosi. They wanted to know if the government was planning to bring a bill to speed up the process.
At meeting, Rajnath Singh told leaders to have faith
Parliamentary Affairs Minister Narendra Singh Tomar directed the queries to Union Home Minister Rajnath Singh, who asked everyone to stay patient. He said the issue was close to the party and suggested them to have faith. The meeting ended with no other discussion on it. Notably, PM Modi and BJP President Amit Shah were not in Delhi during the meeting.
This is a matter of faith: MP who raised issue
Later, Rajbhar revealed to IE that he raised the issue in the meeting and Singh asked them to wait. "When the domes were brought down in 1992, no one had taken permission of the court. Now the controversial structure doesn't even exist there," he said. Rajbhar went on to say it is a matter of faith and the temple should be constructed there.
Earlier, RSS too called for law for temple construction
"The decision regarding ownership of the land should be expedited, and the government should clear the path for construction," RSS chief Mohan Bhagwat had said in his Vijayadashmi address.