All you need to know about today's Rajya Sabha polls
All you need to know about today's Rajya Sabha polls
Mar 23, 2018, 03:58 pm
2 min read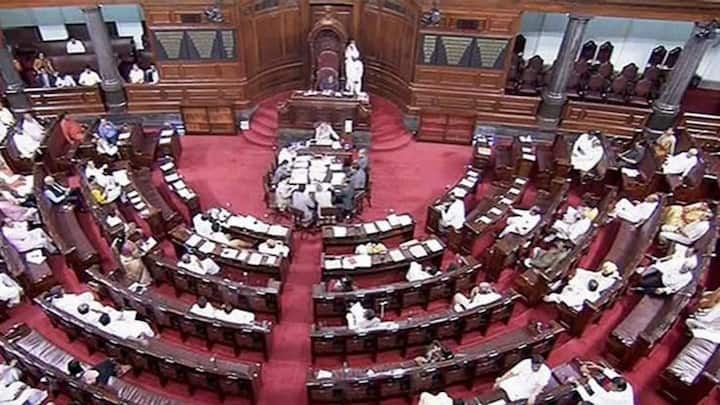 Today, Rajya Sabha will vote for the remaining 25 of 59 seats in six states, including UP. Undoubtedly, the UP elections will be a nail-biting affair. Though BJP is assured of 8 out of 10 seats, it wants to snatch a ninth even as rivals-turned-friends SP-BSP make a bid for it. Notably, 33 candidates from 10 states were elected unopposed on March 15.
Incidentally, last week's RS elections didn't witness any competition
In Maharashtra, all six candidates were elected unopposed after the BJP withdrew its fourth candidate. Three seats went to BJP and one each to Shiv Sena, Congress, and NCP. Official nominees of major parties were also elected unopposed in Gujarat, MP, Bihar, Andhra, Himachal, Odisha, Rajasthan, Haryana and Uttarakhand. Further, seven union ministers including Ravi Shankar Prasad and Prakash Javadekar were among those elected.
Why is UP going to be an interesting contest?
BJP and its allies have 324 MLAs in the 403-member UP Assembly. A candidate needs 37 first preference votes to win, which is why BJP can easily win 8 seats. Even after that, it will be left with 28 surplus votes. Further, recent SP defector-turned-BJP member Naresh Agarwal's son Nitin, still an SP MLA, may probably cross-vote for BJP.
What about the other states where seats are for grabs?
Apart from UP, the election for two seats in Jharkhand will become eventful with the ruling BJP fielding its second candidate, businessman Pradeep Sonthalia, for the second seat against the Congress's Dhiraj Sahu. In Telangana, TRS is expected to wrest three seats easily, as BJP and TDP have stayed away. West Bengal, Karnataka, Chhattisgarh and Kerala will also feature in the polls.
What is the significance of these polls?
Presently, BJP has 58 members in the RS, which is four more than the Congress. Considering all the 59 seats, BJP will probably gain close to 29-32 seats and the opposing Congress 7-8 seats. Despite a massive number of wins, BJP will still remain short of the halfway mark of 123. The biggest loser, however, will be SP as it loses 5 seats.