BJP desperate to rewrite history; uses auspicious-occasion as political-tool: Congress
BJP desperate to rewrite history; uses auspicious-occasion as political-tool: Congress
Written by
Ramya Patelkhana
(Sourced from PTI)
Oct 21, 2018, 05:36 pm
2 min read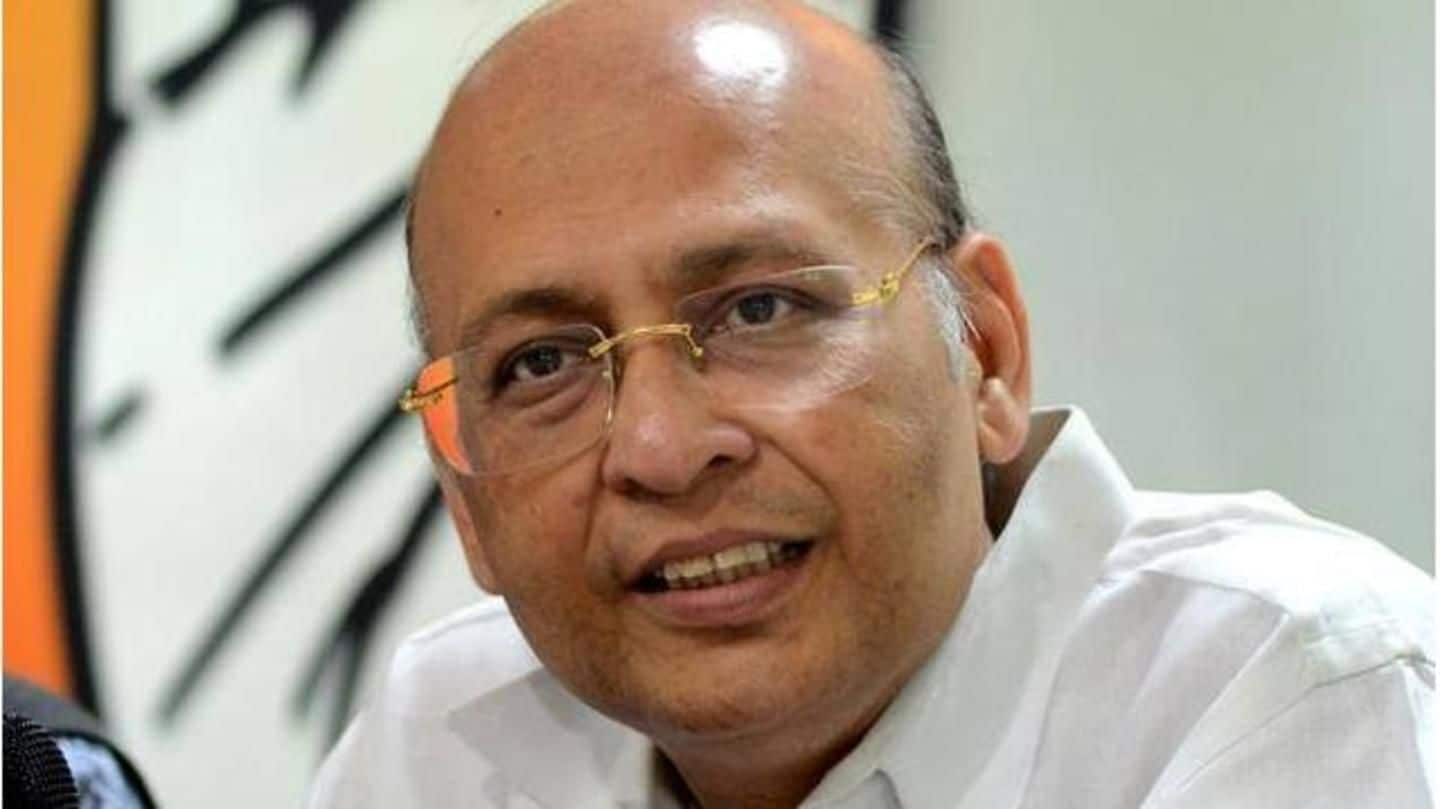 Accusing BJP-led Center of using every "auspicious" occasion as "political tool," Congress spokesperson Abhishek Manu Singhvi said BJP was "desperate to rewrite history." After PM Modi announced a national award in Subhash Chandra Bose's name, Singhvi said, "A desperate BJP is trying to rewrite history and create an imagined rivalry between Sardar Patel and Jawaharlal Nehru and between Netaji Subhas Chandra Bose and Nehru."
A national award in the name of Netaji
PM Narendra Modi on Sunday said a national award in the name of Bose would be given every year to those police personnel who did "exemplary work" in the rescue-and-relief operations during any kind of disasters. The announcement came on the 75th anniversary of Bose's declaration of the formation of India's first independent government - the Azad Hind government - on October 21, 1943.
Hindu Mahasabha's activities, threat to existence of government: Patel's letter
Singhvi said Sardar Patel, in his letter to Shyama Prasad Mukherjee, had stated, "Activities of the Hindu Mahasabha were a clear threat to the existence of the government and the activities had not died down, despite the ban." "On the other hand, the RSS's mentor, (Vinayak Damodar) Savarkar's Hindu Mahasabha, was advocating people to get recruited in the British army," he added.
Nehru was one of Bose's lawyers during INA trials: Singhvi
"RSS leader (MS) Golwalkar had called the necessity of throwing the British out of the country 'shallow nationalism'," the Congress spokesperson said. He also pointed out Nehru was one of the lawyers of Bose during his INA trials. "Was there any person from the RSS to support Netaji?," Singhvi asked. "It (BJP) has used auspicious occasions for these cheap political tricks," he added
Modi uses every auspicious occasion as political tool: Singhvi
"Why does Prime Minister Modi use every auspicious occasion as a political tool? The Prime Minister and the BJP are desperately trying to appropriate every national legacy," Singhvi said.