SC prohibits Reddy from campaigning, but the mining-baron is back
SC prohibits Reddy from campaigning, but the mining-baron is back
May 04, 2018, 07:10 pm
3 min read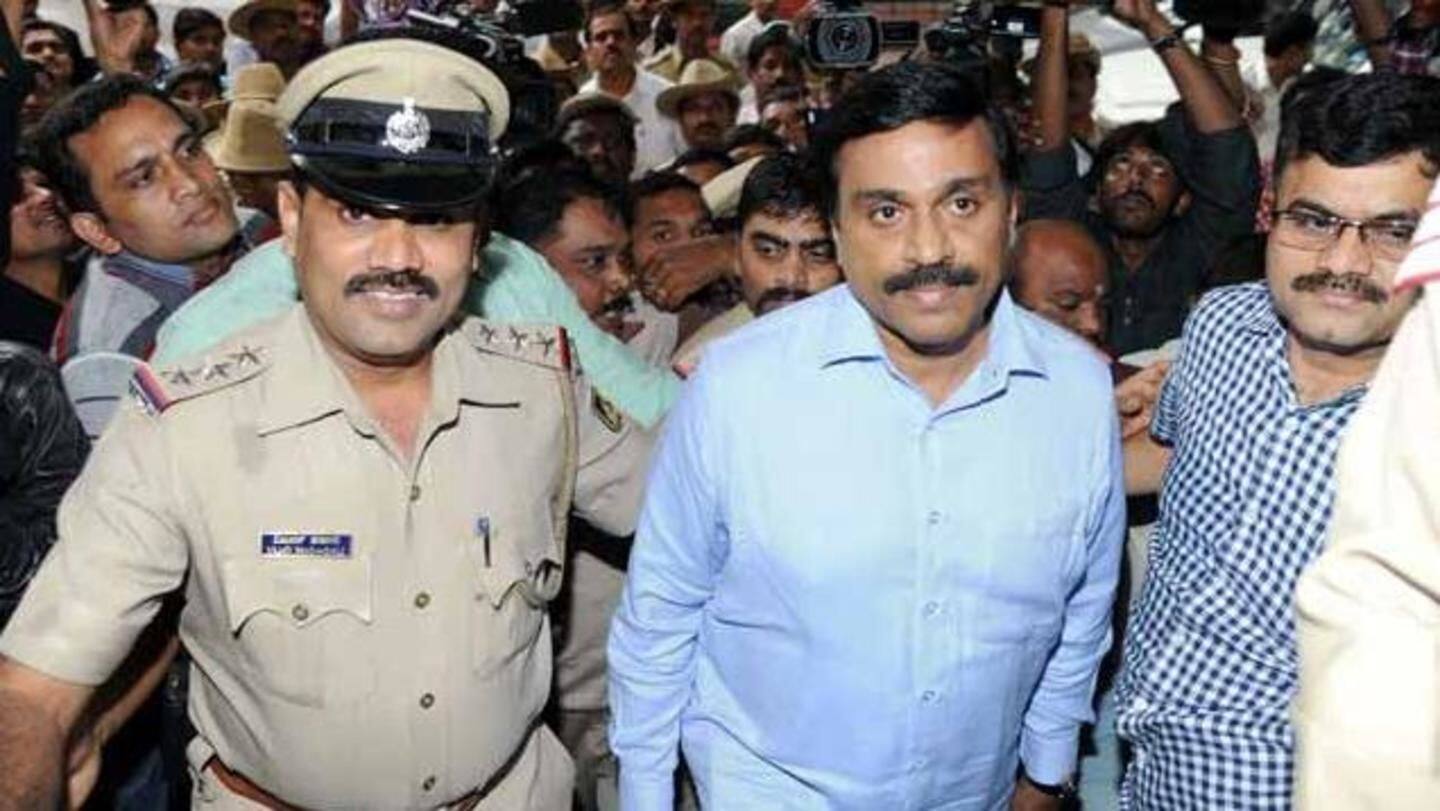 Former BJP heavyweight G Janardhana Reddy (GJR), charged in over 60 cases of illegal mining, cannot campaign in Ballari, the SC has ruled. Incidentally, this is the second time in four months that the court has denied his request to enter Ballari. But the upcoming Karnataka polls mark the return of the Reddys to political prominence: two of the brothers are contesting this time.
GJR, a former Karnataka minister charged in several illegal-mining cases
GJR, the middle of three brothers, has been charged in several illegal mining cases. He was arrested twice, in 2011 and then in 2015, before getting bail. According to his bail conditions, he isn't allowed to leave the country without the court's permission, or visit Ballari, his hometown, where he enjoys much clout. It was presumably to prevent him from influencing witnesses.
In 2008, Reddys helped bring Karnataka's first BJP government
The Reddys, a prominent family in the region, were key to BJP's win in the 2008 elections, which brought about the party's first government in Karnataka. GJR and elder brother G. Karunakara Reddy were then inducted into the BS Yeddyurappa Cabinet as ministers. Their younger brother, G. Somashekara Reddy, was then the chairman of the Karnataka Milk Federation, and the three enjoyed considerable influence.
GJR knew how to make sure he wasn't sidelined
It was GJR who triggered the BJP government's downfall when Yeddyurappa tried curtailing his reach: his powers were cut down, and additional duties levied on every iron-ore truckload. GJR hit back, engineering Yeddyurappa's removal and holding the government to ransom by locking up several ministers loyal to him in a resort. Eventually, Yeddyurappa resigned. However, GJR wasn't inducted in the next Cabinet under Sadananda Gowda.
Despite BJP's refusal to admit, GJR is slowly rising
This time, the saffron party has distanced itself from GJR. Chief Amit Shah said he had "nothing to do with BJP," a feeling echoed by Yeddyurappa. However, GJR has set-up base near Molakalmuru, and is actively campaigning for Karunakara (Harpanahalli), Somashekara (Ballari) and close associate B Sriramulu (Molakalmuru). Though the SC has said he doesn't need to campaign, he has unofficially become BJP's face.
Considering circumstances, GJR can surely hope to keep position intact
BJP's cozying up to GJR has exposed its weaknesses. It can't push him out till he's close to Sriramulu, who commands a large following himself. Despite the criminal charges, the Reddys still wield major influence on voters, many of whom remember the developmental projects he carried out. BJP doesn't have many strongmen in Karnataka anyway, and a win for them is crucial.