Congress to appoint 10 million booth 'sahyogis' for 2019 polls
Congress to appoint 10 million booth 'sahyogis' for 2019 polls
Sep 29, 2018, 06:09 pm
3 min read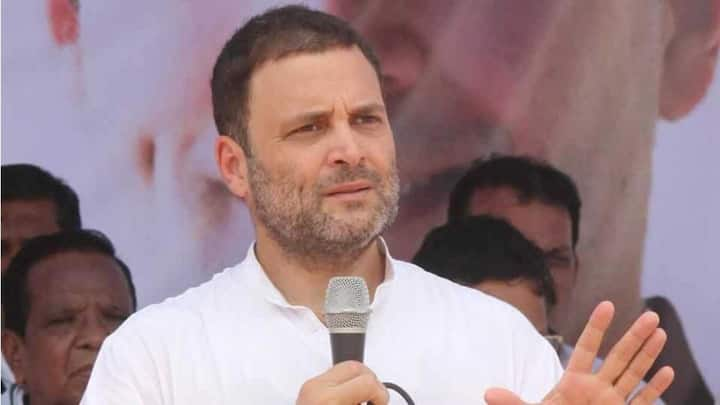 As part of its new strategy for the 2019 Lok Sabha polls, Congress will launch a nationwide mass contact and fund collection program on October 2, Mahatma Gandhi's birth anniversary. As per the party circular, Congress will appoint 10 million booth 'sahyogis'. With the program, Congress is planning to reach out to people and make them aware about various issues, focusing especially on the first-time voters.
About the Congress's Lok Sampark Abhiyan
Termed as the Lok Sampark Abhiyan (mass contact program), the Congress's plan is to reach out to people to create awareness about national, state and local issues. The drive, which will continue till Indira Gandhi's birth anniversary on November 19, will be launched from Sevagram in Maharashtra, where the Congress will hold its working committee meeting.
What are the tasks of 'sahyogis'?
According to the party circular, the 'sahyogis' will not just publicize the Congress's ideology, and update people about local and national issues, but will also expose the so-called failures of the NDA government. These 'sahyogis' will also collect data from their areas "if the non-resident Indian relatives of voters, social and community groups, cooperatives, traders, and opinion-makers are pro-Congress."
The 'sahyogis' will collect funds too
The 'sahyogis' will also collect funds through door-to-door outreach, using booklets provided with receipt slips for donations of Rs. 50, Rs. 100, Rs. 500, and Rs. 1,000. They will accept donations above Rs. 200 by cheque or RTGS, and above Rs. 20,000 with PAN details.
How will the funds be managed?
A Congress leader said the funds collected from each state will be equally divided between the national and state units -- 50% to the All India Congress Committee (AICC) and 50% to the state units. He added that the AICC General Secretary in charge of each state has been asked to monitor the progress of the campaign as well as the funds collected.
Rajasthan Congress unit did something similar
The Congress's circular comes after the Rajasthan Congress unit conducted 'Mera Booth Mera Gaurav' program in the state's 200 Assembly Constituencies and established a one-to-one connect with the people, ahead of the state and 2019 elections. A similar campaign was launched in the poll-bound Madhya Pradesh as well and it seems that the format is now being replicated nationally.
The Abhiyan will be held every year
The Congress's campaign will not just end this year but will be an annual exercise from 2020 onwards, and will run between January and February every year. However, this year, it has been brought forward in October due to the upcoming 2019 elections.