Karnataka: Swearing-in done, where will Yeddyurappa get numbers from?
Karnataka: Swearing-in done, where will Yeddyurappa get numbers from?
May 18, 2018, 12:00 am
2 min read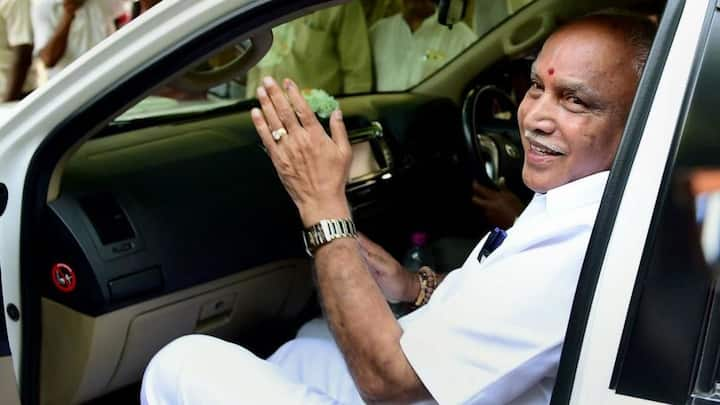 BS Yeddyurappa was sworn in as Chief Minister of Karnataka yesterday, in a low-key affair at Raj Bhavan in Bengaluru. Extending an invitation to form the government, Governor Vajubhai Vala gave Yeddyurappa 15 days time to prove BJP's majority in the assembly, as the party got 104 seats. The question, which Congress, JD(S) and other rightly asked, is- where will BJP get the numbers from?
The Rs. 100 cr allegation: Congress 'fences' its MLAs
Scenes in Karnataka on Wednesday have put democracy to shame. Elected MLAs of the Congress were taken to Eagleton Resort, to 'save them' from the BJP. The Congress-JD(S) believed BJP will try to poach its MLAs. HD Kumaraswamy also said BJP offered Rs. 100 crore to few of his party members. But BJP vehemently denied the allegations.
Congress trying hard to keep its flock together
On Wednesday, there were rumors that 12 Congress MLAs have gone incommunicado. "I have come with Nagendra and Bheema Naik. There have been rumors that we are deserting the Congress but this is not true," said J N Ganesh, the new Kampli MLA, on reports of leaving the party. Reportedly, BJP's Sriramulu approached six Congress MLAs from Bellary, four JD(S) MLAs and two independents.
Muscle and money at play: What are the BJP's plans
The BJP is reported to have approached newly elected Congress MLAs, who had old ties with the BJP. Those who are unhappy with the alliance have also been approached. Reportedly, the BJP is eyeing to reduce the number of rivals ahead of floor test. That would show 104 seats as a majority. Both muscle and money is being used to 'get the task done.'
The Lingayat card: Will rival camp MPs help BJP?
To its favor, BJP has Yeddyurappa, the tallest leader of the Lingayat community. The party will seek help from Lingayat MLAs of the rival camps. Quite possibly, BJP might woo MLAs to vote for Yeddyurappa in the floor test, or convince them to abstain from voting. Like many on Twitter believe, a lot can happen in 15 days.
Meanwhile, Rahul Gandhi calls it 'democracy's defeat'
The BJP's irrational insistence that it will form a Govt. in Karnataka, even though it clearly doesn't have the numbers, is to make a mockery of our Constitution.

This morning, while the BJP celebrates its hollow victory, India will mourn the defeat of democracy.

— Rahul Gandhi (@RahulGandhi) May 17, 2018