Tension growing between Congress and JD(S) over Karnataka cabinet
Tension growing between Congress and JD(S) over Karnataka cabinet
Jun 08, 2018, 07:53 pm
2 min read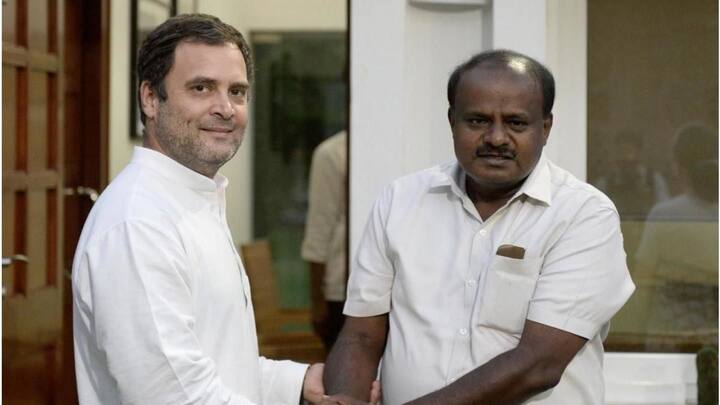 Within days of Karnataka cabinet expansion, Chief Minister Kumaraswamy today confessed that there's tension between his party, JD(S) and Congress over the allocation of portfolios. But he was also optimistic about sorting out the differences. "Yes, there is some tension there (in the Congress), but I am confident that the Congress leaders will take the right decision," he said. What's going on?
Congress leaders unhappy over portfolio allocation
Kumaraswamy's statement has come a day after several Congress leaders met at former Water Resources Minister MB Patil's home to deliberate upon denial of Cabinet seats to the party. Reportedly, a similar meeting was held by Congress leader HK Patil who demanded that the high command addresses the grievances of party legislators. Another leader DK Shivakumar spoke on similar lines.
Senior leaders are hurt: Shivakumar
"It is obvious that the senior leaders were hurt. The party has kept all options open to fill the vacancies and it will be done soon. I have belied in the party high command. We have to build confidence among party workers," said DK Shivakumar.
Kumaraswamy yielding more than required
The power-sharing agreement of the alliance has given free rein of Chief Ministership to Kumaraswamy for full five years. Some Congress leaders believe JD(S) is yielding more than required as a junior partner. Earlier on Wednesday, Karnataka government of JD(S)-Congress alliance inducted 25 ministers. 14 from Congress, nine from the JD(S) and one each from the BSP and KPJP were sworn-in.