Told PM to withdraw CAA: Mamata Banerjee after meeting Modi
Told PM to withdraw CAA: Mamata Banerjee after meeting Modi
Written by
Siddhant Pandey
Jan 11, 2020, 05:23 pm
3 min read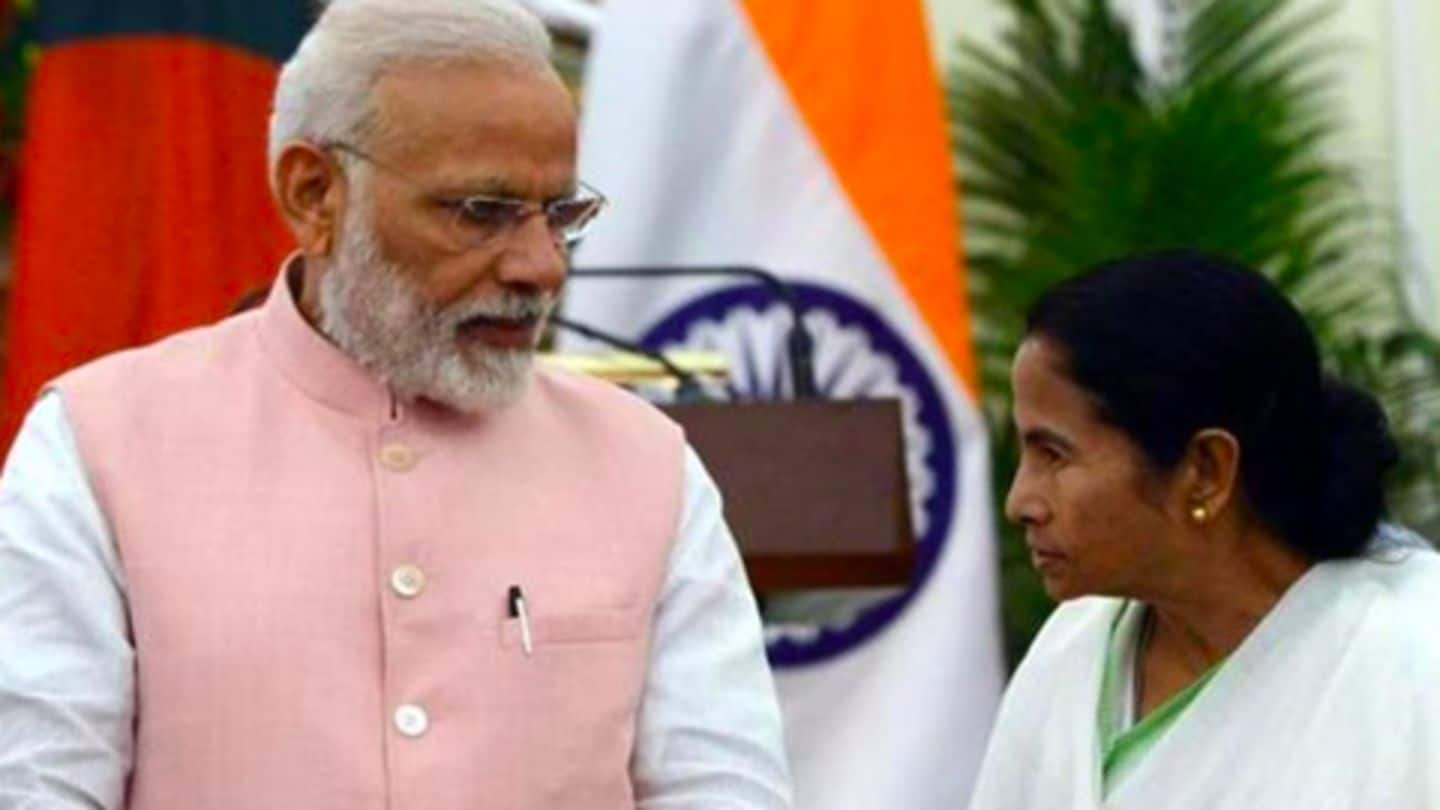 Since the Citizenship Amendment Act was passed last month, West Bengal Chief Minister Mamata Banerjee has emerged as one of the most vocal critics of the "unconstitutional" law. For the first time since, Banerjee met Prime Minister Narendra Modi, who is on a two-day visit to Kolkata starting Saturday. Banerjee will also share a stage with the PM on Sunday. Here are more details.
Modi meets Banerjee at Raj Bhavan in Kolkata
Shortly after landing in Kolkata Saturday afternoon, PM Modi met the West Bengal CM at the Raj Bhavan. The meeting had previously been confirmed by a state secretariat official on Friday. The agenda of the meeting, however, remains unknown. Reportedly, Banerjee will also share the stage with Modi at an event marking the 150th anniversary of the Kolkata Port Trust (KoPT) on Sunday.
Told him to withdraw CAA, NPR: Banerjee after meeting Modi
After the meeting, Banerjee said she asked the PM to withdraw CAA and NPR, The Indian Express reported. However, Banerjee added, "[The PM] said he is here to attend some scheduled programs and that such matters can be discussed in Delhi later."
TMC's double standards exposed, says Left Front
Banerjee's meeting with Modi had drawn criticism. The CPI(M)-led Left Front had said that the "double standard" of Banerjee's Trinamool Congress has been exposed. CPI(M) legislative party leader Sujan Chakraborty said, "The TMC is actually a Trojan horse in the opposition camp." However, the West Bengal BJP had argued that a CM's presence at a government program would be expected in a federal structure.
KoPT anniversary event to be held at Millenium Park
The KoPT anniversary event will be held at Millenium Park at 7 pm, NDTV reported. Modi will also inaugurate new lighting for the Howrah Bridge. According to Economic Times, Modi will announce shipping and heritage conservation-related projects at the KoPT event. ET reported that Banerjee held off accepting the invitation to the event for five days before agreeing to attend on Friday afternoon.
Modi to give Rs. 501 cr for KoPT pension fund
According to NDTV, Modi will felicitate two Kolkata Port Trust pensioners: Nagina Bhagat, aged 105, and Naresh Chandra Chakraborty (100). He will give a cheque of Rs. 501 crore to ease the deficit in the pension fund for retired or existing KoPT employees.
Modi will inaugurate 4 refurbished heritage buildings during visit
Separately, Modi will inaugurate the four recently refurbished heritage buildings of Kolkata: the Currency Building, Belvedere House, Metcalfe House, and a Victoria Memorial Hall. The PM will reportedly also open a Kaushal Vikas Kendra and Pritilata Chhatri Avas for the benefit of 200 tribal female students in the Sunderbans. He may also take a boat from Kolkata to Ramakrishna Mission's headquarters in Belur.
Several outfits stage protests during Modi's visit
Ahead of Modi's visit, several protests had been planned by numerous outfits over the new citizenship law, the National Register of Citizens (NRC), and the National Population Register (NPR). Demonstrators planned 'Go Back Modi' protests across the city, a dharna at Raj Bhavan, and a roadblock near the airport. In light of the protests, appropriate security arrangements have been made.