RJD chief Lalu Yadav convicted in 5th fodder scam case
RJD chief Lalu Yadav convicted in 5th fodder scam case
Written by
Pratyush Deep Kotoky
Feb 15, 2022, 01:43 pm
3 min read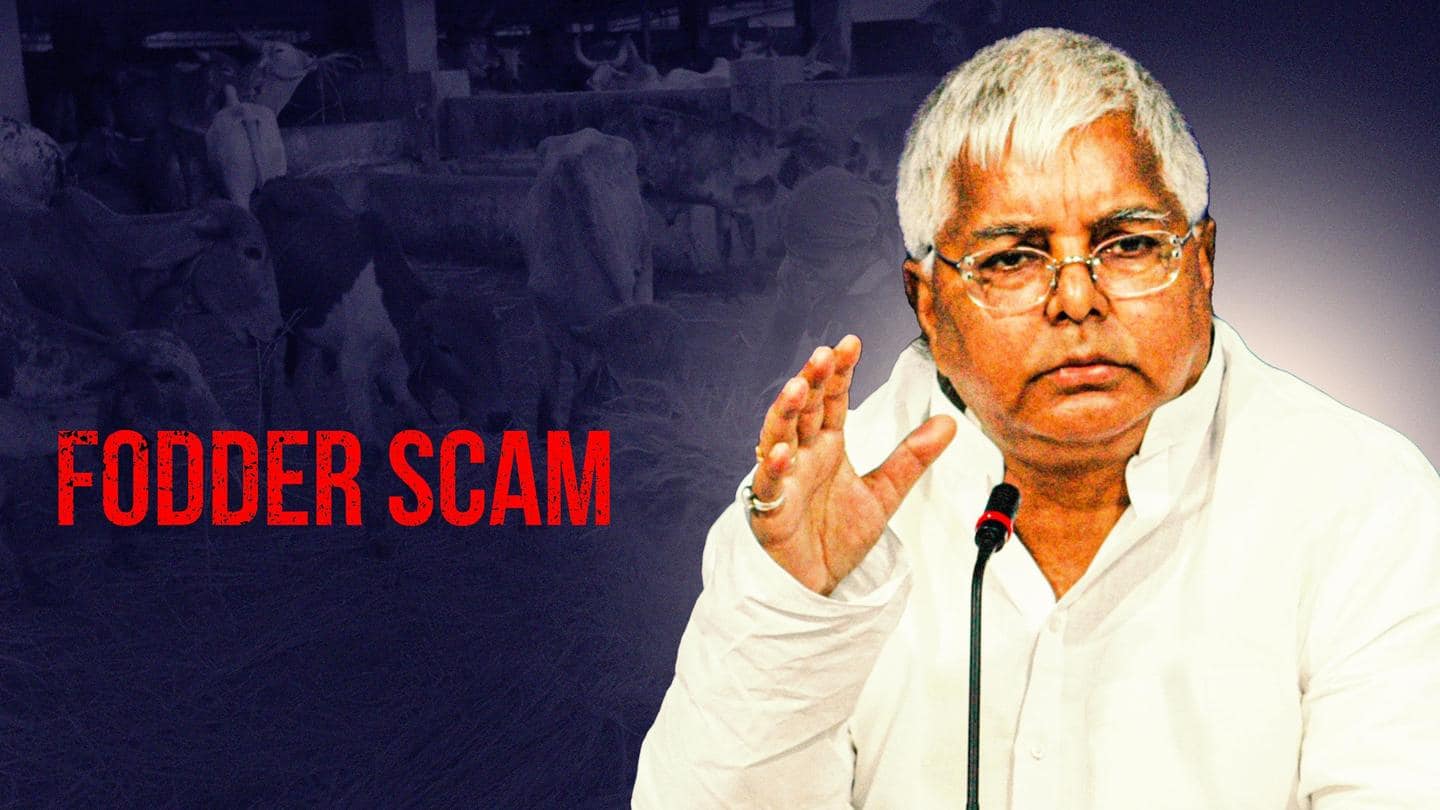 Rashtriya Janata Dal (RJD) chief Lalu Prasad Yadav has been convicted of illegal withdrawal of Rs. 139.35 crore from Doranda treasury in the fodder scam case by a CBI special court in Jharkhand's Ranchi. Yadav has now been convicted of all five fodder scam cases in which he was named as a conspirator. Notably, Yadav was physically present in the courtroom during the hearing.
Why does this story matter?
The conviction comes as a setback to the RJD supremo, who has been making a slow comeback to Bihar's politics.
Lalu has already been held guilty in four other cases of the fodder scam.
These cases include fraudulent withdrawals of Rs. 37.7 crore and Rs. 33.13 crore from Chaibasa treasury, Rs. 89.27 crore from the Deoghar treasury, and Rs. 3.76 crore from Dumka treasury.
75 accused convicted, 24 acquitted
Yadav and 98 other accused in the case were physically present in the courtroom on Tuesday morning as Judge CK Shashi read out the verdict. As many as 75 of the accused, including Yadav, were convicted, while 24 were acquitted. Of these 75, 35 were sentenced to three years imprisonment, including former MP Jagdish Sharma and then Public Accounts Committee Chairman Dhruv Bhagat.
Sentencing to take place on February 21
The sentencing for Lalu Prasad Yadav and 39 others convicted in the case will take place on February 21. Currently, Yadav has been taken into judicial custody. However, his counsel has put up a petition before the court regarding his health condition.
Hearing of arguments completed in January
The special CBI court had completed hearing arguments in the Rs. 139.35 crore Doranda treasury embezzlement case on January 29 and reserved its verdict. Notably, the hearing in the case had been going on since February last year. Of the 170 accused in the case, 55 have died, seven have become government witnesses, two have accepted the charges against them, and six are absconding.
What is the 5th fodder scam is about?
The fifth fodder scam involves a whopping amount of Rs. 139.5 crore, which was fraudulently withdrawn from the Doranda treasury between 1990-91 and 1995-96 in the name of buying fodder, medicines, and equipment for the animal husbandry department. A case in this regard was registered in February 1996, which was transferred to the CBI months later by the Patna High Court.
14 years of imprisonment in previous convictions
Yadav has, so far, been sentenced to 14 years of imprisonment in four previous convictions. He was also handed a fine of Rs. 60 lakh for his conviction in the Dumka treasury case. However, he has secured bail in all four cases related to Dumka, Deoghar, and Chaibasa treasuries. He has challenged all four previous convictions and is likely to challenge this one too.
Yadav spent 3.5 years in judicial custody
Notably, Yadav has, so far, spent 3.5 years in judicial custody as part of his sentencing. He was in jail since December 2017 but came out in April 2021 after the Jharkhand High Court granted bail to him.