Mamata Banerjee's house to get two security watchtowers; Opposition riled
Mamata Banerjee's house to get two security watchtowers; Opposition riled
Written by
Shiladitya Ray
Oct 23, 2018, 01:07 pm
2 min read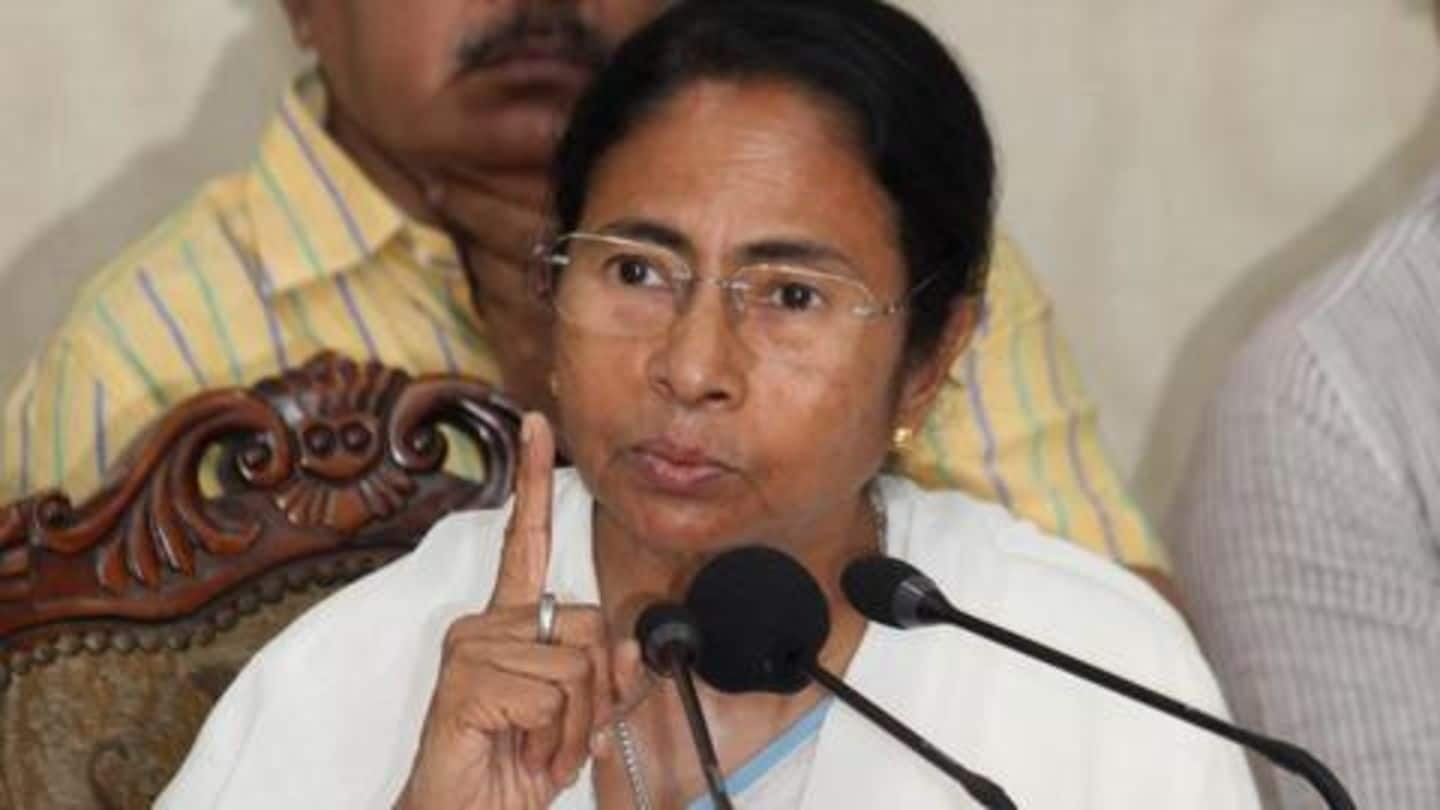 The Kolkata Police are planning to build two security watchtowers beside West Bengal Chief Minister Mamata Banerjee's residence to bump up security. A tender has already been floated for the construction of the two watchtowers, and once construction begins, the work is expected to be completed in three months time. However, the move has invited sharp criticism from Opposition parties. Here are the details.
The watchtowers will ensure round-the-clock vigil on Banerjee's residence
Tenders for the two watchtowers were floated earlier this month, and the construction is expected to cost the state exchequer Rs. 74.02 lakh. The watchtowers will be erected to ensure "round-the-clock vigil" of Banerjee's modest residence on 30B Harish Chatterjee street, where the incumbent CM has lived since childhood. Banerjee currently enjoys Z-plus security cover with 22 security personnel, but lacked aerial surveillance.
Official: One side of Banerjee's residence is completely unguarded
"The western side of the chief minister's residence, along which a canal popularly known as Tolly nullah, is totally unguarded. Surveillance is necessary to ensure her security. The watchtowers will ensure round-the-clock vigil of the entire premises on all sides," said a home department official.
Congress, CPI(M), BJP, all hit out at Banerjee
Reacting to the plans to erect the watchtowers, the Congress was quick to criticize the move, which it saw as a manifestation of paranoia. The Left party also criticized the move, saying that despite attack on former CM Buddhadeb Bhattacharjee by Maoists in 2008, Bhattacharjee had felt no need for watchtowers. Meanwhile, the BJP took a satirical jibe, saying that Banerjee needed protection from her own party workers.
Congress cites former CM's experiences, and criticizes Banerjee's paranoia
"Siddhartha Shankar Roy was the chief minister of the state from 1971 and 1977, a period marked by urban terror in the form of Naxalite activity. But he never felt the necessity to install watchtowers at his residence," said Congress leader Manoj Chakraborty.