Manipur: In missing arms case, Congress-MLA arrested by NIA
Manipur: In missing arms case, Congress-MLA arrested by NIA
Aug 25, 2018, 03:41 pm
2 min read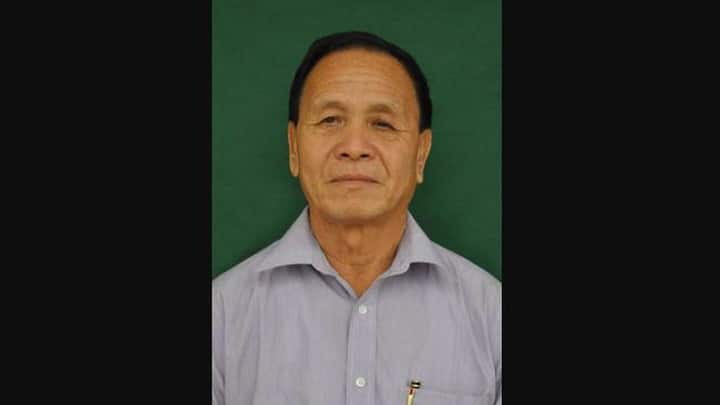 The National Investigative Agency arrested Manipur Congress MLA Yamthong Haokip on Friday in missing arms case. A representative of Saikul assembly, Haokip allegedly supplied arms to David Hangshing, chairman of underground organization Kuki Revolutionary Army, between September 2016 and early 2017. 56 pistols and 38 magazines went missing from 2nd battalion of Manipur Rifles. A special NIA-court sent Haokip to 15 days judicial custody.
Upon raid, NIA recovers missing pistol, gold and cash
The NIA informed the special court that Haokip allegedly received several consignments of stolen 9 mm pistols. He then supplied them to Hangshing and former Congress minister Ngamthang Haokip. From Haokip's residence, the NIA also recovered one of the missing pistols. During the raid, which happened last month, the agency also recovered cash and some gold biscuits.
In March, case of missing arms caught attention
When new commandant P Manjit joined the Manipur rifles in March this year, the case of missing arms (which state police gave in 2014) caught attention. Subsequently, an investigation began. On Thursday, NIA recovered nine missing pistols from the residence of United Kuki Liberation Front's chief. Till now, 14 missing pistols from different individuals have been recovered; and four policemen and an IAS officer have been suspended.
Have enough evidence to prove Haokip's involvement: NIA
Calling it a breach of national security, Manipur CM Nongthombam Biren had handed over the case to NIA. The investigation is still underway. About the case, NIA spokesperson said they have enough evidence to prove Haokip's involvement. Justifying the judicial custody, the court said the case was such that remand was necessary for proper investigation. However, Haokip had requested bail on health grounds.
Haokip to be lodged at hospital, court orders
Notably, Haokip was treated at an Imphal hospital and at Delhi, recently. He requested a bail on health grounds, but was denied. However, considering his health, the court directed that Haokip to be lodged at Jawaharlal Nehru Institute of Medical Sciences hospital's security ward.