N Biren Singh named Manipur CM for second term
N Biren Singh named Manipur CM for second term
Written by
Manzoor-ul-Hassan
Mar 20, 2022, 06:47 pm
3 min read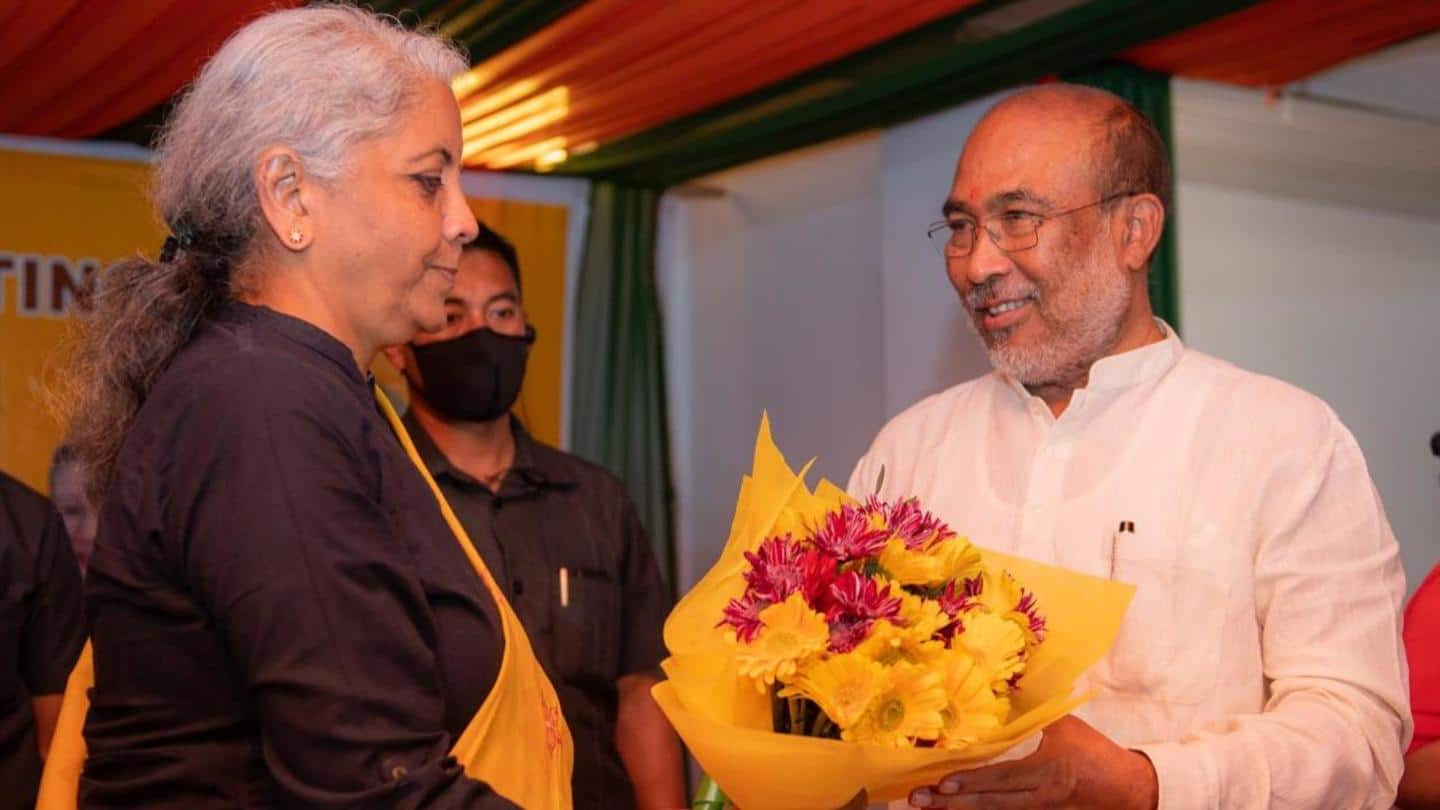 Ten days after the state assembly election results were announced, the Bhartiya Janata Party (BJP) has named Nongthombam Biren Singh as Manipur's Chief Minister for a second term. The decision was made unanimously during the BJP's legislative party meeting on Sunday. Notably, Singh was in the race for the CM's post with two other candidates, Biswajit Singh and Yumnam Khemchand.
Why does this story matter?
There were speculations that the BJP may replace Singh as it had appointed central observers for a meeting of the newly-elected MLAs after the election results.
The party secured a historic victory in the assembly polls earlier this month getting 32 seats in the 60-member assembly.
It will be the second successive BJP-led government in the northeastern state.
The leaders of the BJP in Manipur had earlier stated that the position of the chief minister and the formation of the government will be decided solely by the party's high command. As a result, everyone in the state was waiting for the party observers to arrive in Imphal after which the high command took the decision.
Special attention given to northeastern states: Sitharaman
Following the announcement, Union Finance Minister and senior BJP leader Nirmala Sitharaman said, "The decision will ensure that Manipur has a stable and responsible government, which will build further because the Centre today, under the leadership of PM Modi, gives special attention to northeastern states."
Crucial meeting before the announcement
Union Ministers Nirmala Sitharaman and Kiren Rijiju, the BJP's central observers for Manipur, arrived in Imphal on Sunday to make the announcement. Union labor minister Bhupendra Yadav, BJP Rajya Sabha MP Leishemba Sanajaoba, and party national spokesman Sambit Patra also arrived were also present in the capital. On Saturday, the three candidates met with the central leadership in Delhi.
Biren's election promises about AFSPA
Biren Singh campaigned in Manipur on a balanced pledge to address the Armed Forces (Special Rights) Act, or AFSPA, which grants the military broad powers over civilians. Though he stated that he would strive to repeal AFSPA, he supported a more balanced approach that addresses ground realities. "AFSPA has to be removed with mutual understanding with the Centre," he had told India Today.
Singh, 61, is a former footballer and a journalist. He joined politics in 2002 when he fought and won his first electoral battle from Manipur's Heingang assembly constituency. He retained the seat in 2007 on a Congress ticket and served as a minister till 2012. Four years later, he joined the BJP. He won from his seat again and became the CM.
Results of Manipur Assembly elections 2022
The BJP won 32 seats out of 60 seats in the recently concluded Manipur Assembly elections. Except for the NPP, the NPF and six JD(U) legislators along with two independent MLAs have pledged their support to the BJP. Congress won only five seats.