Arvind Kejriwal: Can tell you 10 ways to rig EVMs
Arvind Kejriwal: Can tell you 10 ways to rig EVMs
Written by
Ramya Patelkhana
Apr 15, 2017, 10:25 am
3 min read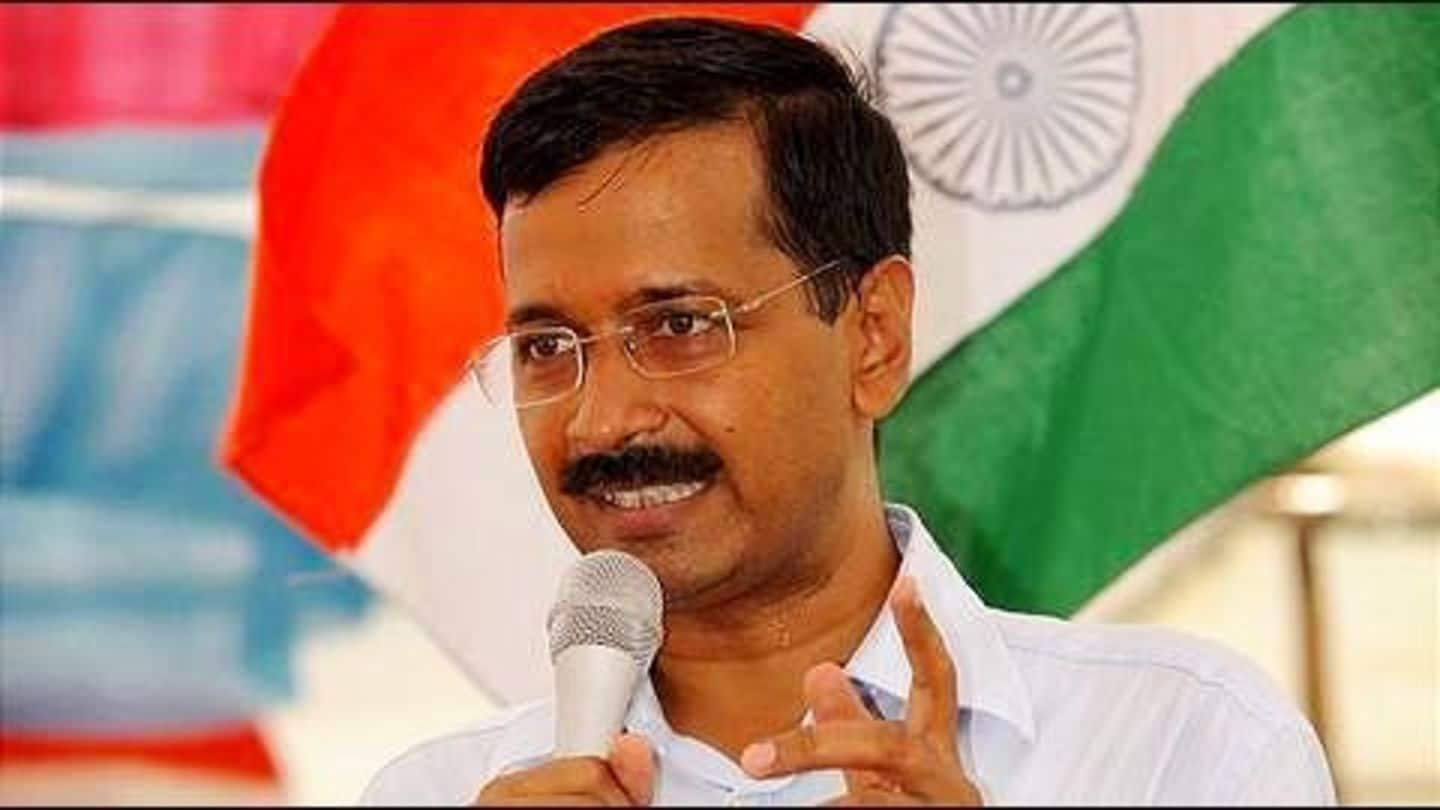 AAP Chief & Delhi CM Arvind Kejriwal claimed he, being an IIT engineer, can share ten ways to tamper with Electronic Voting Machines (EVMs). During a TV interview, Kejriwal challenged the Election Commission (EC), which threw an open hackathon saying the EVMs cannot be rigged. Raising his voice against using EVMs along with other political parties, Kejriwal said charges of EVM-tampering cannot be denied.
We cannot shut our eyes: Kejriwal
Speaking of rigged EVMs, Kejriwal questioned: "When an independent candidate in Pune, who got zero votes, is asking where his vote has gone, why shouldn't we question EVM?" He also added, "We cannot shut our eyes."
AAP targeted for trying to break nexus of corruption
Playing down AAP's humiliating Rajouri Garden by-poll defeat, Kejriwal said BJP is using full force to break his party. He claimed, "BJP's sole aim is to defeat AAP." He added AAP always worked for Delhi people and is being targeted as it tried to "break five corruption nexus in the city-power bills, tanker mafia, school fees and corruption in health facilities and providing medicines."
By-election defeat won't affect AAP in civic polls, says Kejriwal
Despite the by-election defeat, Kejriwal said that the people of Delhi are happy with the AAP government. MCD elections are on 23 April in Delhi, and Kejriwal said AAP's performance will prove the government's good work in the city. He admitted the Rajouri Garden defeat was because the people there were angry as the sitting AAP MLA left the seat to contest in Punjab.
AAP had foreseen its loss in by-poll
Delhi CM Kejriwal insisted that his party had foreseen its loss in the Rajouri Garden by-election, but was "unable to share its message effectively." While BJP won the seat and Congress emerged as the runner-up, AAP came third and its candidate lost his deposit. Referring to predictions made after the by-election that AAP's future is at risk, Kejriwal said, "This is not a trailer."
Centre has been plotting to destabilize me, claims Kejriwal
Kejriwal claimed the verdicts against him were delivered by committees constituted by the Centre, which is plotting to destabilize him. AAP was directed to reimburse the Delhi Government Rs. 97cr, which was spent on advertisements violating the Supreme Court. It was asked to return a bungalow assigned as its office. Delhi's government was questioned why it tried to pay Rs. 3cr to Ram Jethmalani.
Nothing wrong in hiring Ram Jethmalani
When asked why an expensive lawyer like Ram Jethmalani, and not a government lawyer, was hired to represent him in Arun Jaitley's defamation case, Kejriwal said: "I am fighting this case as Chief Minister, the government has every right to hire the best lawyer."