Sonbhadra mass firing: Priyanka Gandhi stopped from meeting victims' families
Sonbhadra mass firing: Priyanka Gandhi stopped from meeting victims' families
Jul 19, 2019, 02:10 pm
3 min read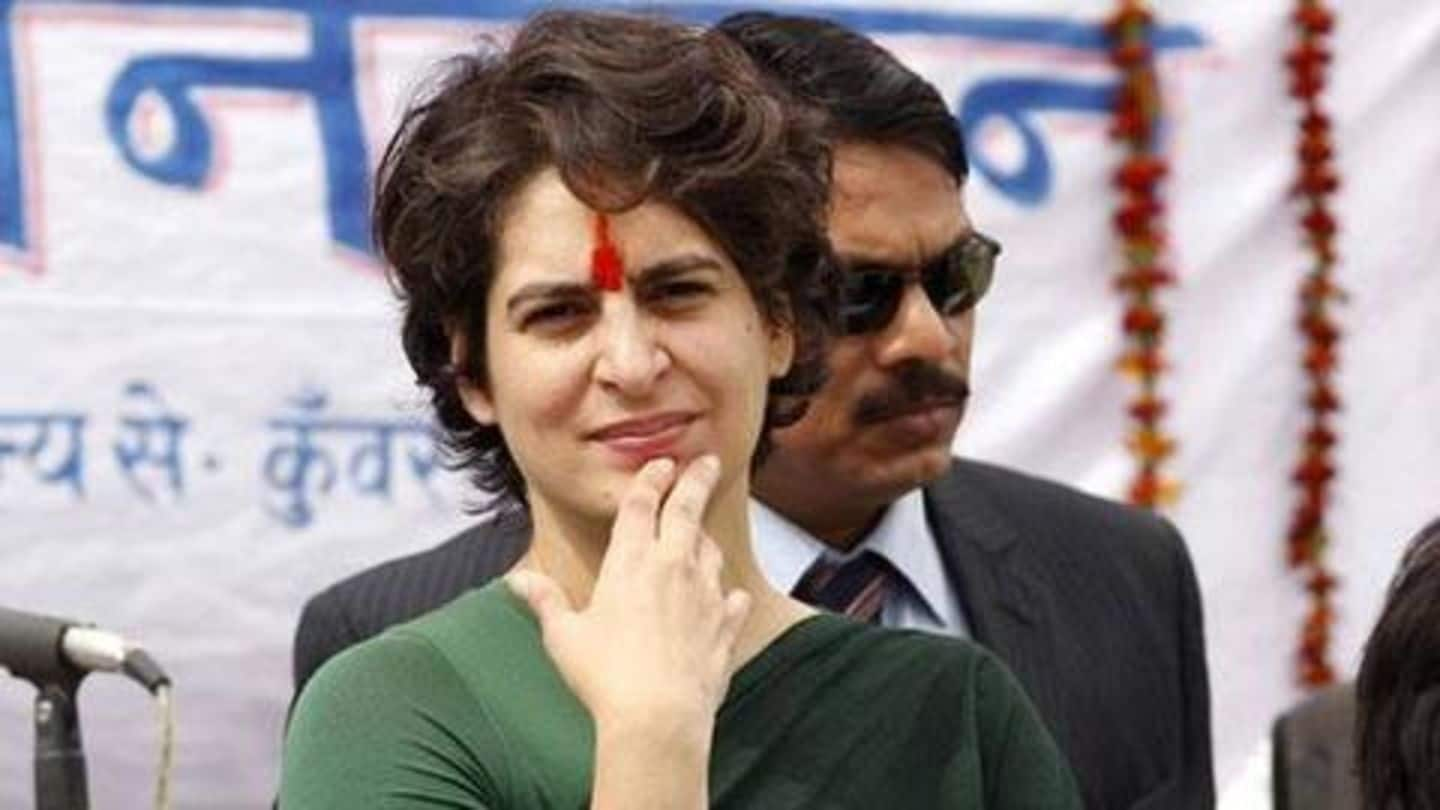 On Friday, Congress leader Priyanka Gandhi Vadra was reportedly stopped by Uttar Pradesh Police while she was on her way to meet the families affected by Sonbhadra shooting. To recall, 10 people died and 23 got injured after a land dispute took a violent turn. Out of the deceased, three were women. Police have arrested 24 people so far. Here's what went down.
Backstory: A two-year-old land dispute led to several deaths
The incident happened in Ubha village. It pertains to 36 acres of agricultural land, which has become a bone of contention between members of Gond community and Gujjars for some time now. Village chief Yagya Dutt claimed he purchased the land two years ago, but the Gond community said the land belongs to a society, and they don't understand how it can be sold.
Amid ownership battle, Dutt arrived to take possession of land
On Wednesday, Dutt, along with 100 men, came to take possession. They also brought 20-25 tractors with them. In hope of driving them away, women of Gond community sat in the fields. As per Basant Lal, whose nephew Jai Prakash was injured in the incident, they asked Dutt to wait for court's order or solve the matter with discussion. But he didn't listen.
Before they could understand what happened, Dutt's henchmen opened fire
"They moved their tractors to the land and started farming activity. We objected strongly. Some of us called the police. But before we could understand what was happening, the pradhan's (Dutt) group started firing at us," Basant told Indian Express.
Apparently, Dutt tried to intimidate Gond community earlier as well
Meanwhile, Ramraj, who is pursuing the case in the Sub-Divisional Magistrate court, said this is not the first time Dutt came to take possession. He made an attempt a few months after the Gond community approached the court as well. Dutt made another attempt in October 2018. Though police asked him to back off, the community members were sure he would "try again".
After incident was reported, Priyanka slammed BJP
The massacre took political undertones after Priyanka slammed BJP, which governs the state under the leadership of Chief Minister Yogi Adityanath. "The killing of 9 Gond tribesmen, including 3 women, by the land mafia in Umbha village of Sonbhadra is heart-wrenching. Administration and Chief Minister are all sleeping. Is this how the state will become crime-free?" she tweeted on Wednesday.
Priyanka also met those undergoing treatment in Varanasi
To note, Priyanka, who was given the responsibility of UP East before polls, also reached Varanasi earlier in the day. She paid a visit to Banaras Hindu University (BHU) Trauma Center, where some of the victims are undergoing treatment. Subsequently, she readied herself to meet the kin of victims in the village but was informed that she can't drive from Varanasi to Sonbhadra.
On way to meet victims' kin, Priyanka's convoy was stopped
Priyanka's plans were foiled as her convoy was stopped en route the village. When she refused to move from the spot, Priyanka was taken into a government vehicle. Talking about the events, she said, "I only want to meet the affected families, whose members have been mercilessly shot dead. A boy of my son's age was shot at and is lying in hospital."
Taken inside government vehicle, Priyanka said she won't cow down
Priyanka Gandhi Vadra in Narayanpur on if she has been arrested: Yes, we still won't be cowed down. We were only going peacefully to meet victim families(of Sonbhadra firing case). I don't know where are they taking me, we are ready to go anywhere.' pic.twitter.com/q1bwkucl0g

— ANI UP (@ANINewsUP) July 19, 2019