SP showed BJP seats can be reduced, says Akhilesh Yadav
SP showed BJP seats can be reduced, says Akhilesh Yadav
Written by
Manzoor-ul-Hassan
Mar 11, 2022, 03:04 pm
2 min read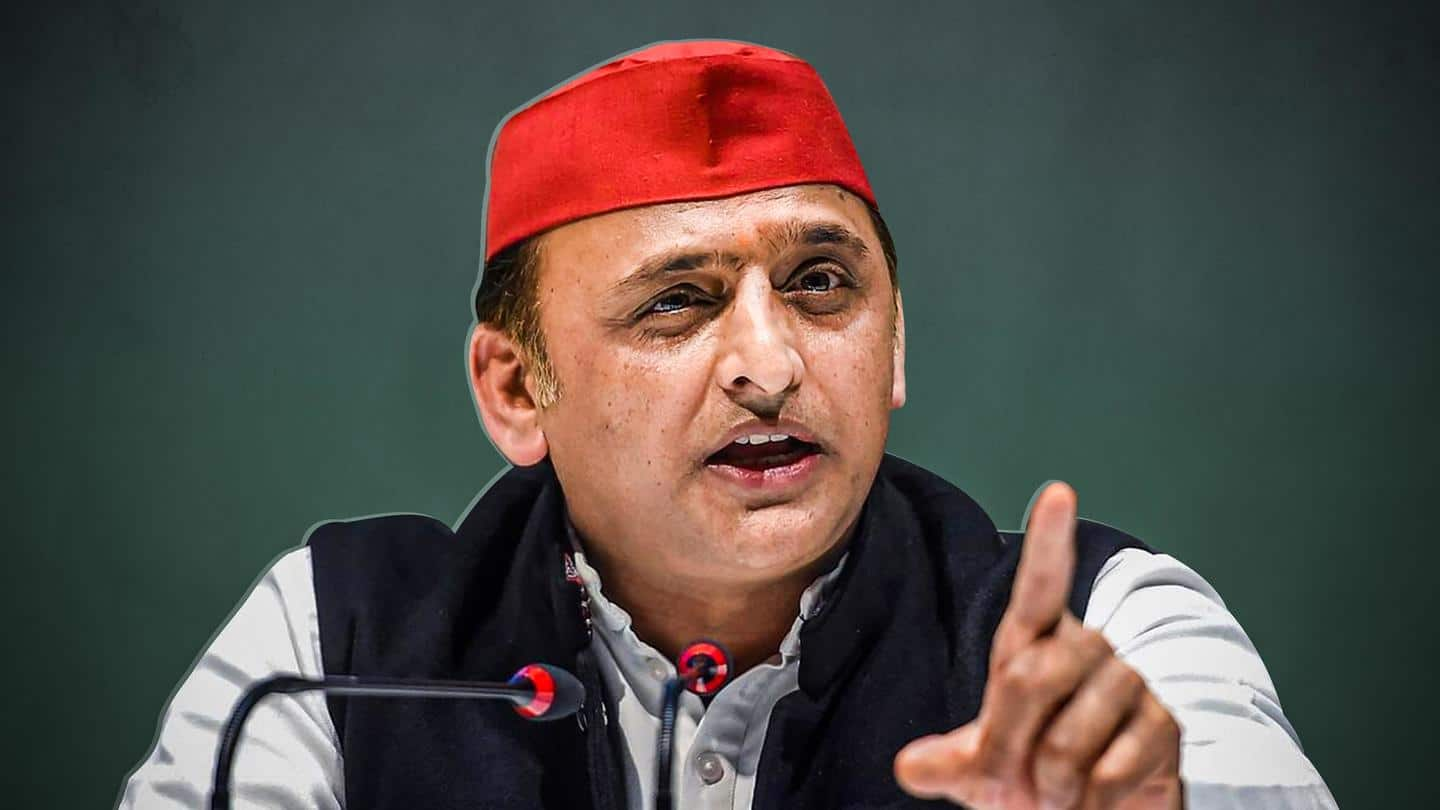 Samajwadi Party chief Akhilesh Yadav congratulated voters on Friday morning for supporting his party in the 2022 Uttar Pradesh Assembly elections. "We have proven that the BJP's seat share can be reduced," Yadav tweeted, adding that the saffron party will continue to lose seats. Although the SP failed to win, its performance fared better in terms of seats and votes secured.
Why does this story matter?
In the 2022 polls, Yadav and his SP emerged as the sole challenger to the incumbent BJP after creating a "rainbow" coalition of regional parties.
Yadav was contesting his first assembly election and won from the Karhal seat in Mainpuri, which is considered an SP stronghold.
He defeated his closest BJP challenger, SPS Baghel, by a huge margin of 67,504 votes, proving his competence.
You can view Yadav's tweet in Hindi here
उप्र की जनता को हमारी सीटें ढाई गुनी व मत प्रतिशत डेढ़ गुना बढ़ाने के लिए हार्दिक धन्यवाद!

हमने दिखा दिया है कि भाजपा की सीटों को घटाया जा सकता है। भाजपा का ये घटाव निरंतर जारी रहेगा।आधे से ज़्यादा भ्रम और छलावा दूर हो गया है बाकी कुछ दिनों में हो जाएगा।

जनहित का संघर्ष जीतेगा!

— Akhilesh Yadav (@yadavakhilesh) March 11, 2022
Yadav couldn't repeat SP's 2012 dream
The BJP outperformed exit poll projections, which had estimated the party would win more than 250 seats. The party quashed Yadav's dreams of returning to power. Yadav had completed a five-year term as CM after the SP won the 2012 polls. However, Yadav can take solace in the fact that his party more than doubled its seat share compared to its 2017 poll performance.
In 2017, the BJP had come to power after winning a whopping 312 seats. At the time, the median difference between the BJP and its nearest challenger Samajwadi Party was 14%. This figure dropped to 10.9% in the 2022 elections.
Final results of UP assembly election
In the 403-member UP assembly, the BJP won 255 seats, 53 above the halfway mark of 202, according to the Election Commission of India. Its allies Apna Dal(S) and Nishad Party clinched 12 and six seats, respectively. The SP won 111 constituencies and its allies Rashtriya Lok Dal and Suheldev Bhartiya Samaj Party grabbed eight and six seats, respectively.