Sasikala is enjoying VIP-treatment in prison, has 5 rooms, cook
Sasikala is enjoying VIP-treatment in prison, has 5 rooms, cook
Jan 21, 2019, 11:09 am
3 min read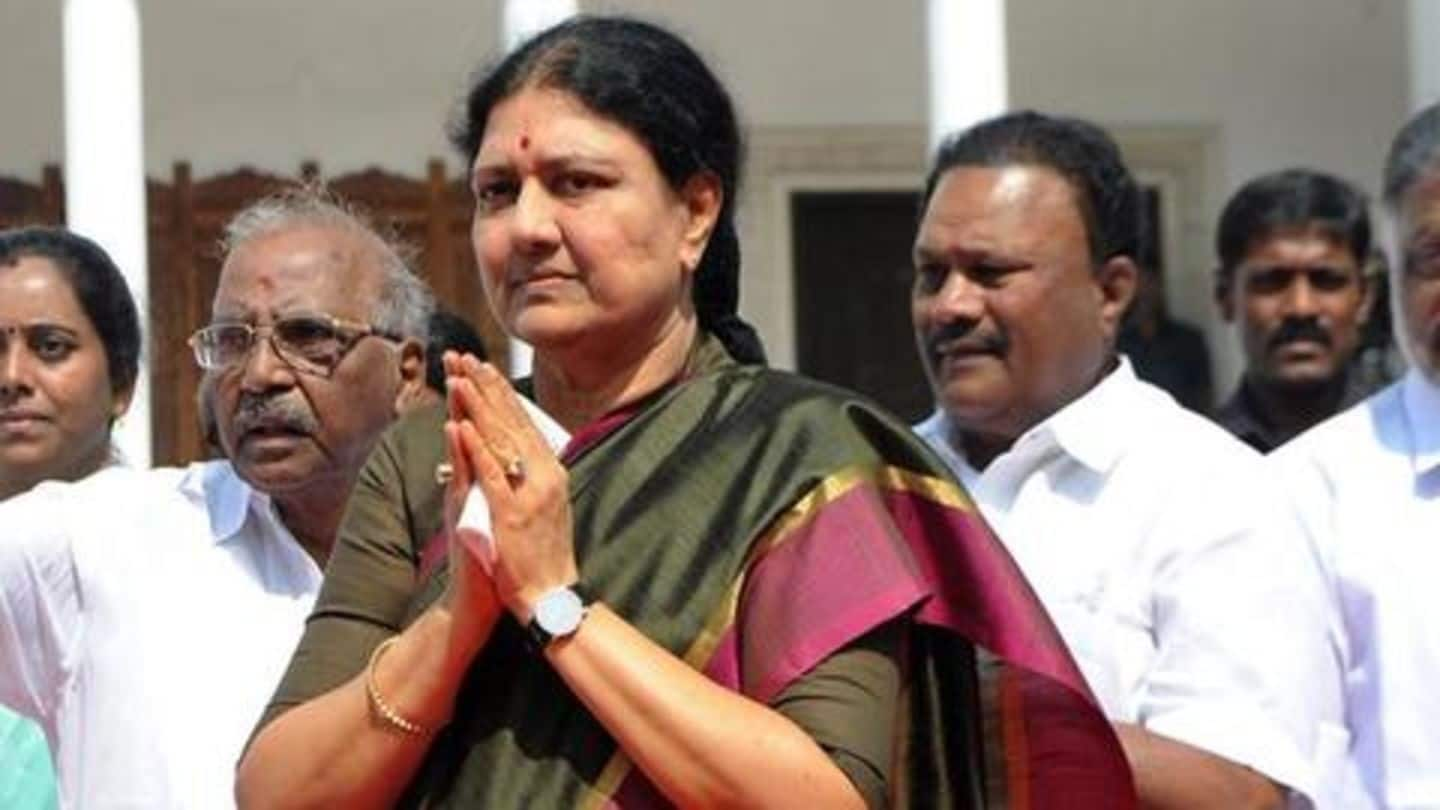 VK Sasikala, the live-in aide of former Tamil Nadu Chief Minister Jayalalithaa, is enjoying many privileges in Central Prison, Bengaluru, an RTI inquiry has found. Sasikala was given a four-year term in a disproportionate assets case in February 2017. The inquiry revealed Sasikala has a private cook, a kitchen space and has been given five rooms. She also meets a stream of visitors.
Backstory: Why is Sasikala in prison?
The case for which Sasikala is in prison dates back to 1990s and pertains to Jayalalithaa's first term as Chief Minister. Sasikala was found guilty of conspiring with Jayalalithaa to accumulate a fortune of real estate, cash, and jewelry. Along with Sasikala, Sudhakaran (Jayalalithaa's disowned foster son) and Elavarasi (Sasikala's brother's widow) were also found guilty. Notably, Sasikala has been barred from contesting elections for 10 years.
Probe revealed rooms were vacated for Sasikala
The query, filed by RTI activist Narasimha Murthy, revealed damaging information. Sasikala was entitled to just one room but when she reached the prison on February 14, 2017, inmates of adjoining four rooms were moved out. A convict named Ajantha became Sasikala's private cook. Moreover, there wasn't any cap on visitors. They directly went to Sasikala's room and stayed there for 3-4 hours.
Several rules were broken for Sasikala
RTI activist Narasimha Murthy: There's no provision for cooking food in prison but jail authorities deputed one convict to cook for Sasikala. In her case, system was ignored. People used to come in groups, go to her room directly stay for 3-4 hrs. There was violation of rules. https://t.co/jYjeRbMyOj

— ANI (@ANI) January 20, 2019
Senior officer had complained about preferential treatment, but nothing happened
Between February 15, 2017, and June 16, Sasikala met 48 people. The CCTV footage, which the probing committee examined, showed Sasikala never donned prison uniform. Notably, a senior officer had flagged the issue of Sasikala's preferential treatment in July 2017 itself, but nothing happened. D Roopa (who was DIG then) had alleged rules were flouted at her superior DGP (Prisons) HN Sathyanarayana Rao's behest.
Roopa was transferred and slapped with defamation case
Roopa had said hefty bribes, to the tune of Rs. 2 crore, ensured Sasikala got VIP treatment in prison. She claimed Rao was also one of the beneficiaries. But Roopa's accusations got her a transfer order. She was moved to the traffic section and Rao was sent to leave. Meanwhile, Rao had also slapped Roopa with a defamation case of Rs. 20 crore.
Proved right, Roopa said she had no vested interests
To recall, G Parameshwara (who is the Deputy Chief Minister of Karnataka now and served as Home Minister in Siddaramaiah government then) had also dismissed Roopa's accusations. Now that a separate probe has revealed Roopa was right, she is relieved. She told TOI, she didn't have any vested interests but her accusations weren't taken seriously. The officer hoped the guilty are punished soon.