#INXMediaCase: SC to hear Chidambaram's pre-arrest bail plea on Friday
#INXMediaCase: SC to hear Chidambaram's pre-arrest bail plea on Friday
Written by
Ramya Patelkhana
Aug 21, 2019, 07:00 pm
3 min read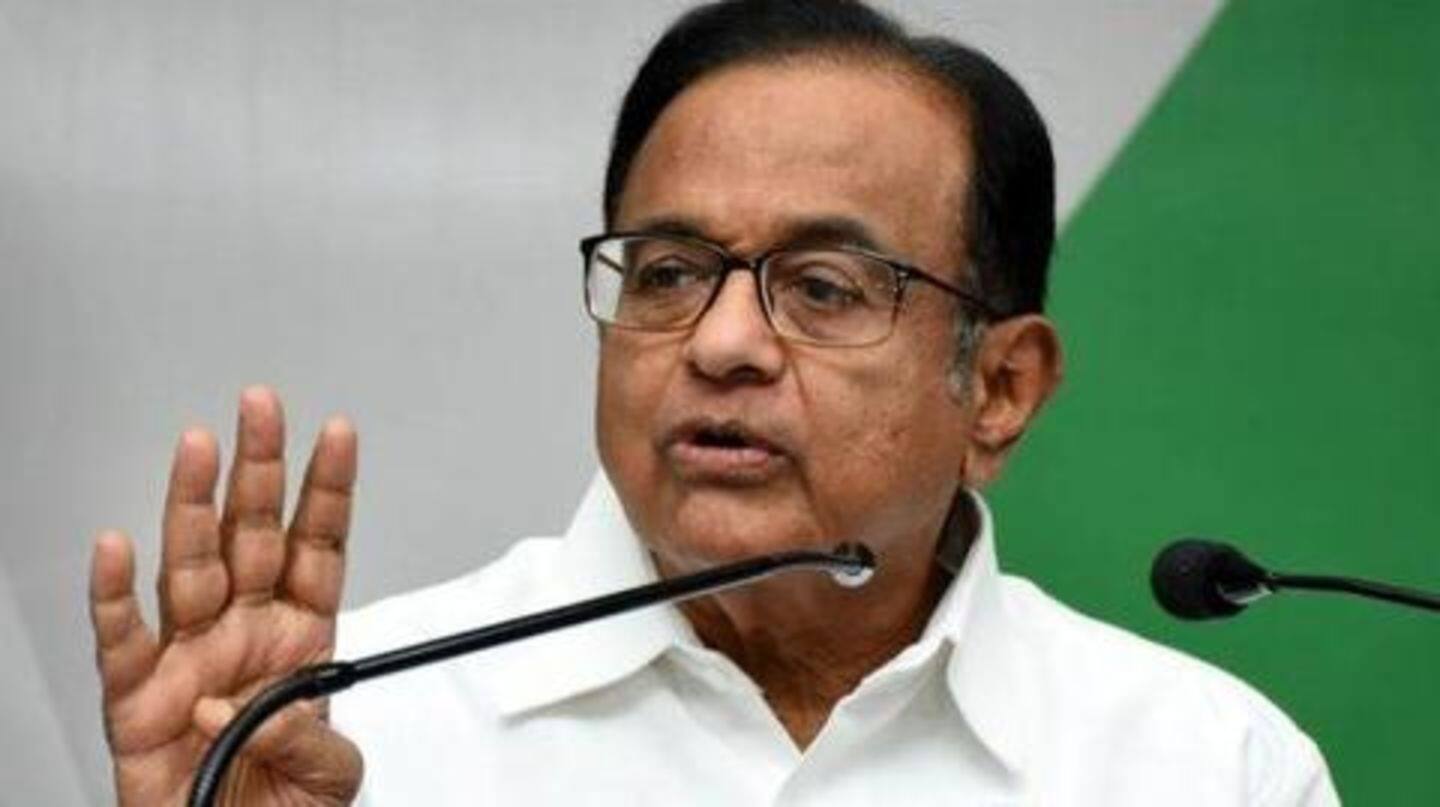 Former Finance Minister and senior Congress leader, P Chidambaram, has once again failed to get immediate relief from the Supreme Court on Wednesday. The apex court refused an urgent hearing on the former Union minister's anticipatory bail plea, seeking protection from arrest in cases related to the INX Media scam. The SC would reportedly hear the plea on August 23 (Friday). Here's more.
Cannot be listed for hearing today itself: SC on plea
Refusing to hear Chidambaram's plea urgently, the Supreme Court said his petition had some "defects" which were removed just on Wednesday, adding it "cannot be listed for hearing today itself." It added that it will not hear the petition until it gets formally listed.
Chidambaram's lawyers filed special leave petition in SC
Chidambaram's lawyers filed a special leave petition on Wednesday in the SC, seeking interim relief against the Delhi HC's Tuesday order that rejected his anticipatory bail plea. Seeking protection from arrest in the INX Media case from the apex court, Chidambaram has submitted that the HC's observation that he was the "kingpin" of the scam was "completely baseless and supported by no material whatsoever."
Here's what the Delhi HC's order stated
Delhi HC's Tuesday order stated that prima facie, the "petitioner (Chidambaram) appears to be the kingpin of the entire scam," adding he also didn't cooperate with the investigation in the case. "Magnitude and enormity of material produced disentitle him from any pre-arrest bail," it stated.
CBI, ED looking to arrest Chidambaram: ED sources
The Quint reported that both the CBI and the Enforcement Directorate (ED), which are probing the INX Media case are looking to arrest Chidambaram, citing sources in the ED. "Chidambaram started appearing before ED only after March 2018 and till now he has appeared only 5-6 times and mostly he had been evasive," it quoted the sources as saying.
Both ED, CBI issue lookout notices against Chidambaram
The Enforcement Directorate had issued a lookout notice against Chidambaram, reports said. Earlier on Wednesday, a team of CBI leaders had reached the former Union Minister's Jor Bagh residence in New Delhi to locate him. The team, however, left his residence after confirming that he wasn't present there. Meanwhile, the CBI also reportedly issued a lookout notice against him.
'Tip of the iceberg': Delhi HC on the cases
On Tuesday, rejecting Chidambaram's plea, Delhi HC stated, "What is so far to be seen is the tip of the iceberg. Pre-arrest (bail) is not meant for high-profile economic offenders." "Time has come to recommend to Parliament to suitably amend the law to restrict...provisions of pre-arrest bail and make it inapplicable to economic offenders of high-profile cases like the instant one," it added.