Former Chhattisgarh CM Ajit Jogi's son arrested from residence
Former Chhattisgarh CM Ajit Jogi's son arrested from residence
Sep 03, 2019, 01:03 pm
2 min read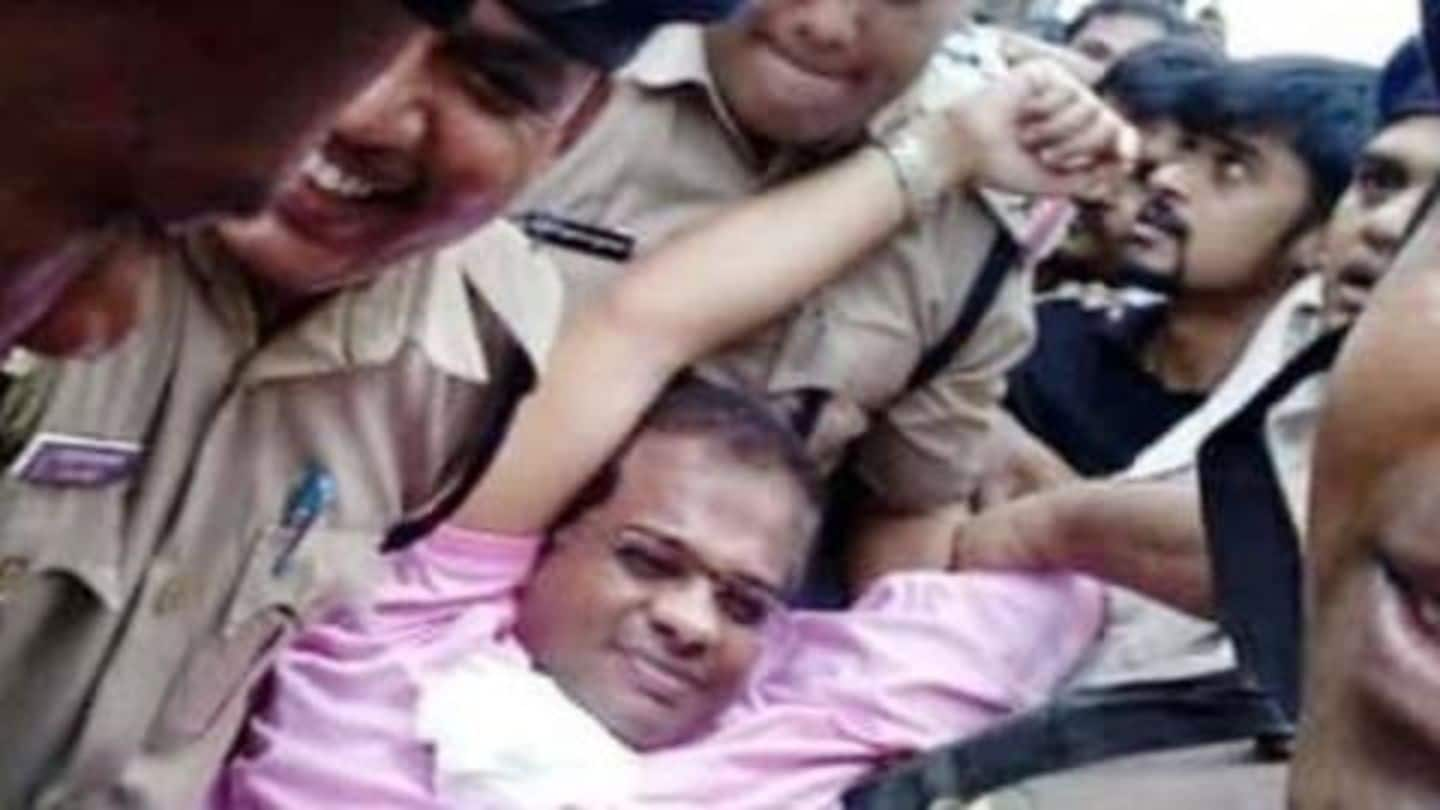 In a major blow to former Chhattisgarh Chief Minister and founder of Janata Congress Chhattisgarh Ajit Jogi, his son Amit was on Tuesday arrested from his Bilaspur residence. Jogi Jr. was picked up for allegedly providing fake certificates in an election affidavit, nearly six years ago. The followers of Jogis attempted to stop state police from arresting the 42-year-old but failed. Here's what happened.
BJP member filed complaint against Amit
Amit was arrested on the basis of a complaint filed by Sameera Paikra, in February. Paikra, a member of BJP, unsuccessfully contested against Amit for the reserved Marvahi Assembly seat in 2013. A year later, she filed a writ petition in Bilaspur High Court raising objections on Amit's caste and date of birth. But the court junked her plea saying the assembly's session has expired.
Amit has been booked for forgery
Sameera alleged Amit mentioned he was born in Sarbehera Gaurela village in 1978 when he was born in US' Texas in 1977. "We have arrested Amit Jogi in a case which was lodged against him in February under Sections 420, 467, 468 and 471 with Gaurela police station of Bilaspur by Sameera Paikra, BJP candidate against him in 2013," said SP Bilaspur, Prashant Agarwal.
Father-son duo cried conspiracy after Amit's arrest
Unsurprisingly, Amit fired a salvo at Congress government, headed by Bhupesh Baghel. He claimed he was arrested to prevent him from campaigning for the upcoming by-poll in Dantewada. His father too sang the same tone. "Everyone knows that Amit was born in America and the High Court has already offered him relief in the place of the birth row," Ajit said.
Meanwhile, Ajit has also been booked over false claims
Last month, a high-powered committee, appointed by the government, concluded that Ajit isn't a member of Scheduled Tribe (ST) and canceled his caste certificates. Subsequently, he was booked last week, under Section 10 (1) of the Chhattisgarh Scheduled Castes, Scheduled Tribes and Other Backward Classes (Regulation of Certification of Social Status) Rules, 2013. His claim of being a tribal have been rejected earlier too.