Parvesh Verma calls Rajiv Gandhi 'Rajiv Feroze Khan' in Parliament
Parvesh Verma calls Rajiv Gandhi 'Rajiv Feroze Khan' in Parliament
Feb 03, 2020, 07:57 pm
3 min read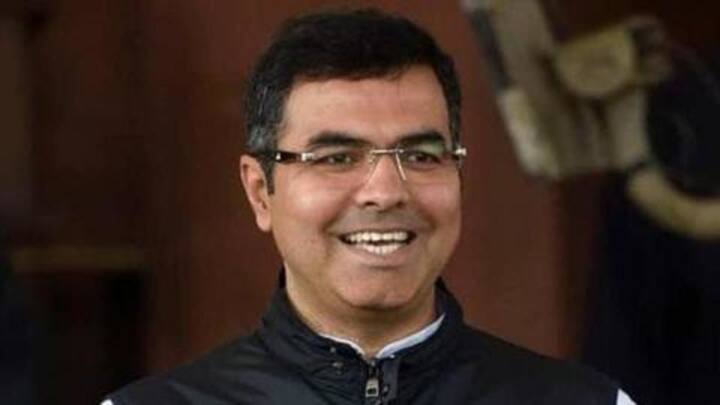 Mere days after he made controversial remarks about Delhi's Shaheen Bagh protests, Bharatiya Janata Party MP Parvesh Verma referred to former Prime Minister Rajiv Gandhi as "Rajiv Feroze Khan." Verma made the remark while initiating a debate on the Motion of Thanks on the President's address in the Lok Sabha at the start of the Budget session. Here are more details.
'This isn't Rajiv Feroze Khan's government. This is Modi's government'
In the Parliament, Verma once again brought up the Shaheen Bagh protesters, accusing them of raising controversial slogans about killing Prime Minister Narendra Modi and Home Minister Amit Shah. He then said, "This is not Rajiv Feroze Khan's government. This is Modi's government." He added that the government will "never roll back the Citizenship Amendment Act," as it is a matter of "India's unity."
Gandhi family's supposed 'Muslim roots', an old lie
With his remark, Verma has seemingly tried to further the false narrative that the Nehru-Gandhi family has Muslim roots. The made-up story goes: Former PM Indira Gandhi married a Muslim named Feroze Khan, converted to Islam, and later adopted the name 'Gandhi'. In truth, Gandhi's husband, Feroze Jehangir Gandhi, hailed from a Parsi-Zoroastrian family from Allahabad (now Prayagraj).
Verma not the first BJP MP to make such claims
Last year, BJP MP and then-Union Minister Ananth Hegde called Congress leader Rahul Gandhi "the son of a Muslim father." He said, "This Muslim who calls himself a "janeudhari Hindu"—son of a Muslim father and a Christian mother—does he have proof that he's a Hindu?"
Verma asked Opposition members to say 'Jai Shree Ram'
Speaking in the Parliament, Verma asked the members of the Opposition parties to say 'Jai Shree Ram' as it was a symbol of "Indian culture, not religion." Verma said the original copy of the Constitution of India bore images of Hindu Gods, such as Lord Ram and Lord Krishna. Opposition members had also staged a walk-out during Verma's Parliament speech.
Verma connected Shaheen Bagh with 'pro-Pakistan' sentiments
Ranting on Shaheen Bagh, Verma claimed the people at the sit-in demonstration are not protesting against CAA. Instead, they want to kill Modi and Shah, Verma alleged. He accused the protesters of wanting "'Jinnah wali azaadi' (Jinnah's freedom)" and raising slogans of "Pakistan Zindabad (Hail Pakistan)." He accused the protesters of wanting to separate Assam and Jammu and Kashmir from India.
Shaheen Bagh protesters will rape your sisters/daughters: Verma last week
Notably, Verma had said last week, "[Shaheen Bagh protesters] will enter your houses, rape your sisters and daughters, kill them." He also said that if the BJP comes to power in Delhi, the protesters will be cleared from the street within an hour. For his communally-charged remarks, the Election Commission banned Verma from campaigning for 96 hours on Thursday.