Maharashtra: CM Uddhav Thackeray's plan to visit Ayodhya sparks reactions
Maharashtra: CM Uddhav Thackeray's plan to visit Ayodhya sparks reactions
Jan 23, 2020, 07:15 pm
3 min read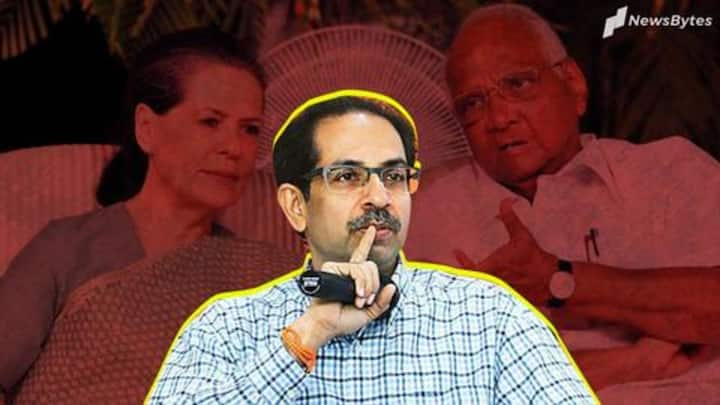 Maharashtra Chief Minister Uddhav Thackeray is planning to visit Ayodhya to celebrate the completion of 100 days of his government, which was formed after Shiv Sena, NCP and Congress joined hands. However, the announcement caught the allies in the wrong foot who had suggested Thackeray to ditch hardcore Hindutva stand for the alliance to work. His wishes may affect the chemistry among the allies.
Shiv Sena and Ram Mandir: A historical connection
Sena, founded by Balasaheb Thackeray, has been demanding that a Ram Temple is constructed at the disputed land in Ayodhya for decades. The party had sent its workers for the demolition of Babri Masjid in 1992 too. After BJP stormed to power in 2014, Sena, which was an ally then, asked the Centre to pass a Bill expediting the temple's construction.
SC's historic verdict on Ayodhya made Sena happy
Last year, the Supreme Court handed over the complete 2.77 acres of land to Hindus, while saying that an alternate 5 acres of land should be given for mosque's construction. Naturally, the verdict was welcomed by Sena.
We have relation with Ayodhya: Raut on Thackeray's visit
Now that Thackeray has touched a landmark in his career, he wants to rekindle his connection. "We have a relation with Ayodhya. The relation is of devotion and trust. We have our government with Uddhav Thackeray as the Chief Minister thanks to the blessings of Lord Ram," Sena's Sanjay Raut, who played an important role in forming the Maha Vikas Aghadi, said.
Even Rahul Gandhi visits temples: Raut
Raut then went on to say, "It is a matter of faith. (Former Congress President) Rahul Gandhi also goes to temples. He went to Somnath and other temples. The government runs on social justice, employment and other welfare measures."
We don't mix politics and religion, said Congress spokesperson
The visit and Sena's justification evoked a sharp reaction from Congress, with the party spokesperson saying that the party never mixes religion and politics. "We do visit temples, but not for politics or public display. Lord Purushottam is a symbol of love and sacrifice. If we seek his darshan, it will wipe out hatred," Sachin Sawant said. He called visiting temple an "individual choice".
Lekhi asked if Thackeray will take Congress along
Separately, Nawab Malik of the NCP, said the party hasn't imposed any restrictions on its members. "They have complete freedom. An individual has the freedom to visit the place of his religion or faith," Malik went on. Not letting the opportunity slip from hands, BJP's Meenakshi Lekhi asked Thackeray if he would take Congress along on his temple run.