UP elections: Yogi Adityanath warns state 'may become Kashmir, Bengal'
UP elections: Yogi Adityanath warns state 'may become Kashmir, Bengal'
Feb 10, 2022, 02:06 pm
2 min read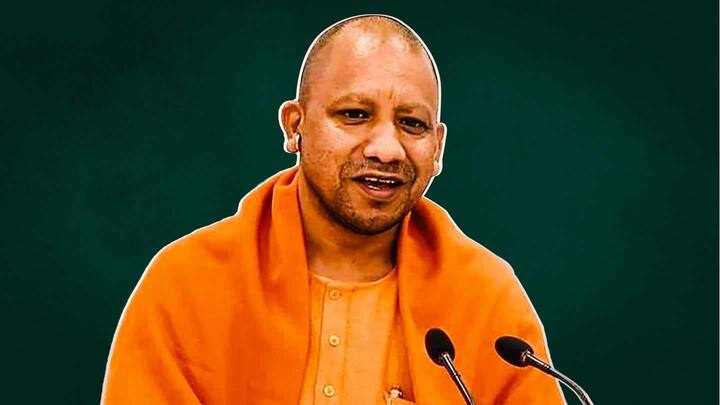 As Uttar Pradesh goes to poll on Thursday, Chief Minister Yogi Adityanath said the state could become West Bengal, Kerala, or Kashmir if the voters "make a mistake." Adityanath urged people to vote for the Bharatiya Janata Party (BJP). In a video shared on Twitter by BJP's state unit, he said voting for the saffron party would be "a guarantee of fear-free life."
Why does this story matter?
Adityanath's comment came just a few hours before 58 constituencies go to poll in the first phase of the UP elections.
UP—India's most populous state—sends the most legislators to Parliament and is hence key for the 2024 general elections.
In 2017, the BJP had won 91% of the 58 seats in western UP. However, the year-long farmers' protest may have harmed the BJP's prospects.
'BJP's achievements over 5 years may be undone,' CM warns
"The time has come for a big decision," he said in Hindi in the aforementioned video. Adityanath said the "double-engine" BJP government has ensured wonderful achievements over its past five years in office. "Beware! If you miss, this labor of five years may be undone. It will not take long for UP to become Kashmir, Kerala, and Bengal."
58 constituencies go to poll today
The first phase of the seven-phase UP elections began on Thursday. Voting is currently underway in 58 constituencies across 11 districts. There are 623 contestants in the race and 2.27 crore eligible voters. Among the notable contestants in the first round of polling is Pankaj Singh, the son of Defense Minister Rajnath Singh. The election result will be announced on March 10.
35% voter turnout until 1 pm
The first phase of the elections saw a voter turnout of 35% until 1 pm. According to the Election Commission, the average voter turnout across constituencies was recorded as following: Agra (36.93%), Aligarh (32.07%), Baghpat (38.01%), Bulandshahar (37.03%), Gautam Buddha Nahar (30.53%), Ghaziabad (33.40%), Hapur (39.97%), Mathura (36.26%), Meerut (34.51%), Muzaffarnagar (35.73%), Shamli (41.16%), etc.
Faulty EVMs in Shamli district
Jasjit Kaur, the District Magistrate of UP's Shamli, said a few polling stations had lodged complaints against Electronic Voting Machines (EVMs). "Polling process has started at all booths. Some complaints regarding EVMs received from some random booths, we are replacing those machines," Kaur told ANI. Polling is taking place in a peaceful manner and law and order is being maintained, she said.