You're testing the patience of country, angry Naidu tells MPs
You're testing the patience of country, angry Naidu tells MPs
Apr 04, 2018, 02:30 pm
2 min read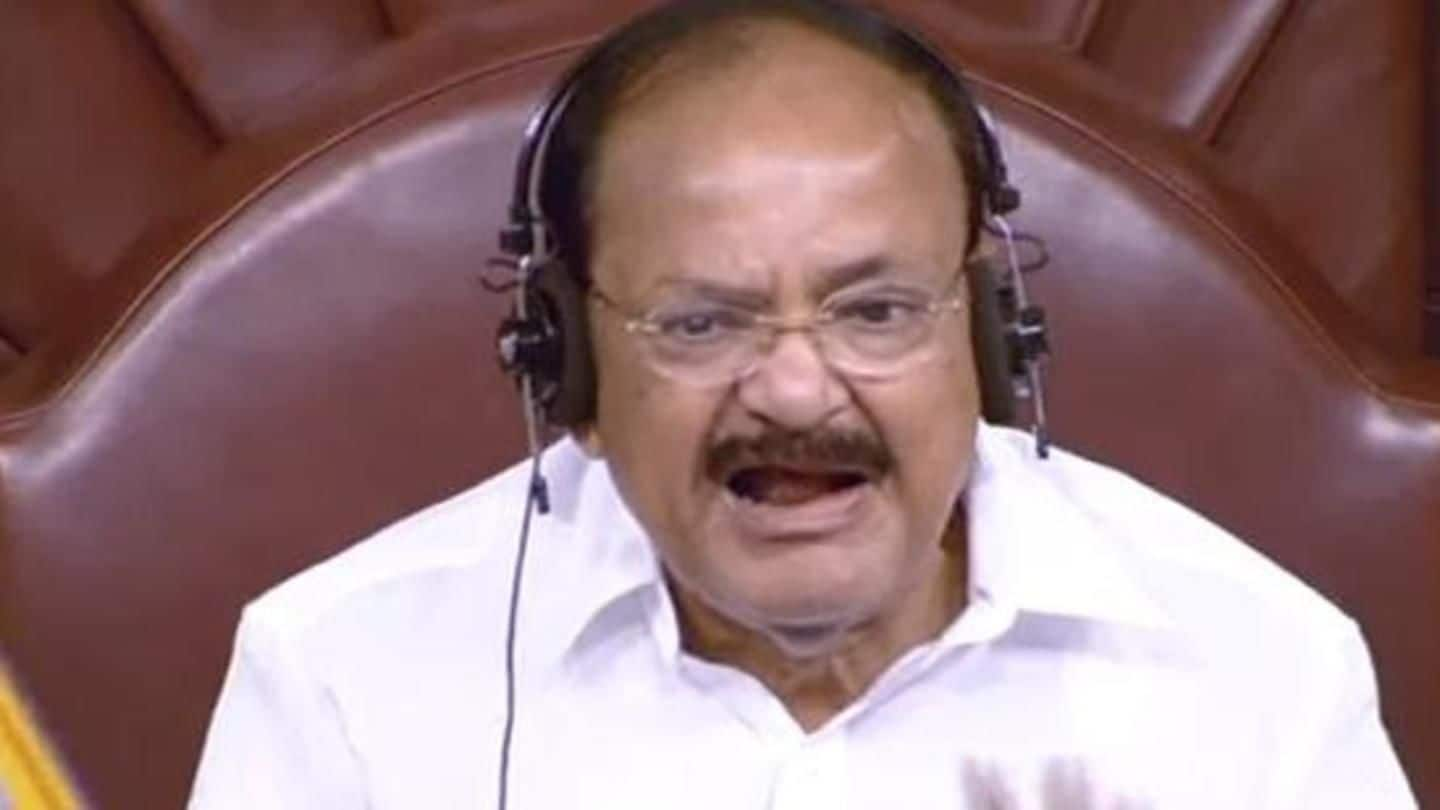 Rajya Sabha chairman Venkaiah Naidu fumed at MPs for disrupting the Parliament and reminded them the country is agitated. The house was adjourned till 2 PM. Since it met on March 5, the House did not transact any business, infuriating the Vice President. When unruly MPs refused to be seated, Naidu said, "You are testing the patience of the people of the country."
Country wants development, reminds Naidu
We have not transacted any bills, country wants development, you are testing the patience of the people of the country. Please understand that the entire country is agitated with what is happening in the House. The House stands adjourned till 2 pm: Venkaiah Naidu in Rajya Sabha pic.twitter.com/duTUwNYpvU

— ANI (@ANI) April 4, 2018
Leaders show no respect to retiring Rajya Sabha MPs
Venkaiah Naidu reprimanded MPs earlier for having no courtesy for retiring MPs. He repeatedly asked them to behave but AIADMK MPs continued disruptions over Cauvery water issue, even as some of their colleagues retired from the House.
Lots of sloganeering: What our MPs did in House today
As soon as 12 members took the oath, MP of Congress-led Opposition started raising slogans and used placards demanding leniency in provisions of the SC/ST Prevention of Atrocities Act. Meanwhile, the DMK and AIADMK MPs demanded an immediate constitution of the Cauvery Water Management Board. Members of TDP raised slogans of 'Save Andhra' demanding a special status for Andhra Pradesh.
Stalled proceedings cost nation Rs. 190 crore, suggests report
The productivity of upper and lower houses was only 35% and 25% respectively. The last three sessions were the worst in the decade. Over Rs. 190 crore was spent only on the budget session, and key issues weren't taken up due to disruption.