After Gita shlokas, Gayatri Mantra recital in Haryana's schools
After Gita shlokas, Gayatri Mantra recital in Haryana's schools
Feb 25, 2018, 05:33 pm
2 min read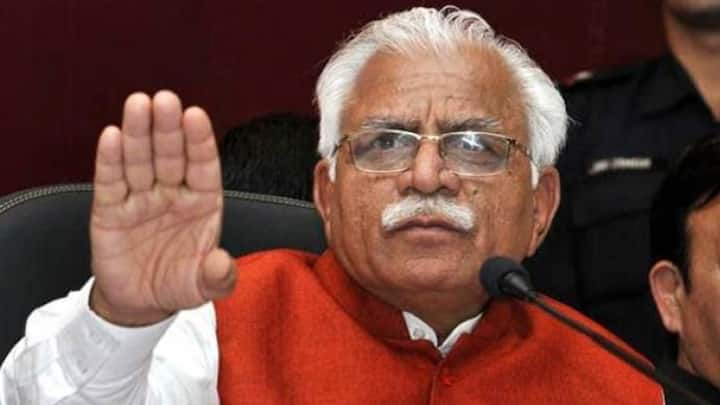 Haryana CM Manohar Lal Khattar, an out-and-out RSS man, is taking his Hindutva-agenda to the grassroots. His government has decided to add the recital of "Gayatri Mantra" in prayers across all schools in the state. State education minister Ram Bilas Sharma said this decision was taken after meeting school principals and teachers. "The notification will be issued on February 27." Here's more about it.
Why are they introducing this change?
Khattar claimed this decision is taken to increase the education, ethics, and culture levels in society. Sharma added, "Reciting the Gayatri Mantra will inculcate values among students." Earlier, in 2016, Khattar's government introduced Bhagavad Gita shlokas in the school curriculum. Referring to this, Sharma claimed that including the shlokas had yielded positive results. He said, "Like cow and Gita, Gayatri Mantra will be welcomed."
But, isn't this saffronization of education?
Sharma side-stepped the saffronization issue saying, "The sun's first rays are saffron and the tricolor's first color is saffron. What is wrong with saffron? We are not allergic to this color." He asserted this isn't about religion. "It's a prayer that urges the almighty to enable us to imbibe all good values from all directions. Nobody should have any problem with it," he said.
What does the Opposition have to say?
The Opposition obviously condemned this decision. Indian National Lok Dal (INLD) remarked that instead of all these activities, government should focus on "improving educational standards." Congress added, "It is surprising that while there is an acute shortage of teachers, infrastructure is abysmal and science labs have been locked since BJP came to power; government's only focus remains Gita shlokas, Gita festival and Gayatri Mantra."