Modi-wave hits Rajya Sabha TV: Channel gives PM more air-time
Modi-wave hits Rajya Sabha TV: Channel gives PM more air-time
Apr 01, 2018, 01:02 pm
2 min read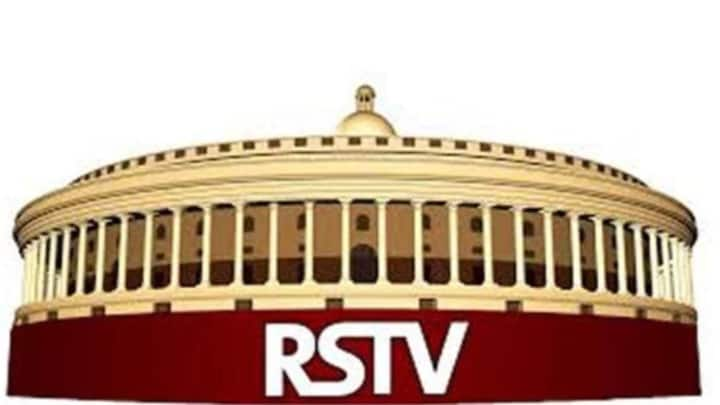 It seems PM Modi's booming "Mitron" speeches have heralded the long-awaited "acche din" for Rajya Sabha TV. After Venkaiah Naidu became the Vice President, the PM's live coverage on RSTV has increased manifold. This is because as RS Chairman, Naidu is also the channel's administrative head. Interestingly, by exploiting the "great communicator" Modi's connect with the audience, RSTV has successfully increased its viewership.
What was the situation under former Vice President Ansari?
When Congress nominee Hamid Ansari was V-P, only PM Modi's official functions were covered. Even, those were decided on a case-to-case basis. Notably, there was a strict ban on covering his political rallies and speeches.
So, what's the new change?
RSTV's new management has increased the PM's coverage, without "compromising on the selection of themes." In February'18 alone, Modi was covered live 21 times, which included his election rally in Tripura and public rally in Itanagar. In March'18, about 17 events were covered live, including oath-taking ceremony of the new BJP CM in Tripura and his public rally with French President in Varanasi.
So, did this experiment work?
Incidentally, RSTV insists that this new editorial policy is giving rich dividends. To quote figures, RSTV's YouTube subscriber base has reached over 7L, much ahead of DD news with 4.4L subscribers and Lok Sabha TV with only 1.75L subscribers. However, the Opposition is not too happy about this development. In February, they accused RSTV management of biased coverage and converting it into "BJP TV."
Meanwhile, this is part of Naidu's plan to revamp RSTV
This development must be a part of Naidu's plan to refurbish RSTV, which has incurred huge costs to the tune of Rs. 60cr annually ever since its inception in 2011. He had earlier questioned the expenses on hiring premises, renting cabs and producing a Rs. 12.5cr feature film "Raag Desh." Naidu is looking for a strategy to increase viewership through engaging content.