13-year-old Ludhiana boy becomes India's youngest drone developer
13-year-old Ludhiana boy becomes India's youngest drone developer
Written by
Bhavika Bhuwalka
Apr 14, 2018, 11:17 pm
2 min read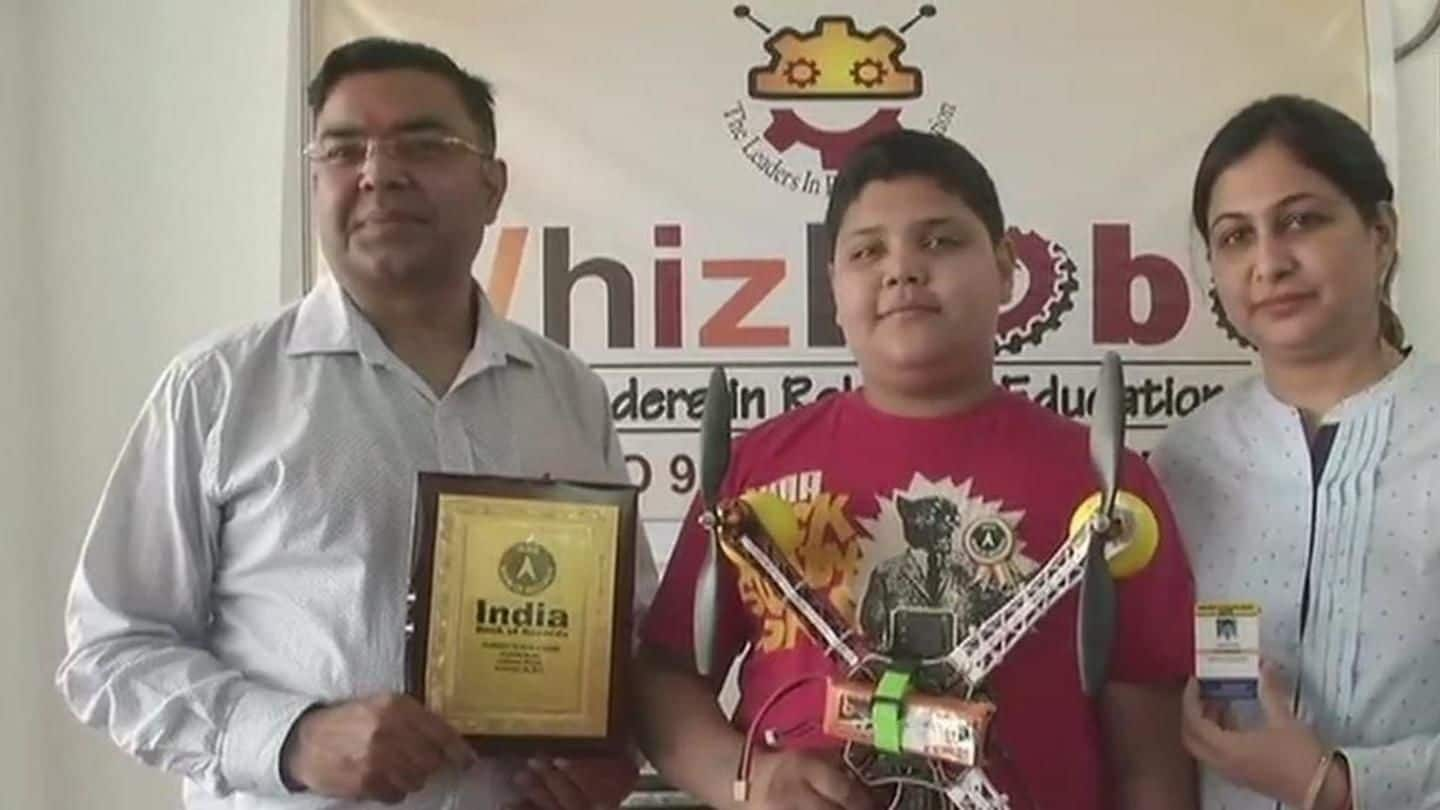 Aryaman Verma, a 13-year-old boy from Ludhiana, Punjab, has become the youngest developer of a drone in the country. His name has been registered in the India Book of Records for the same. This kind of development not only illustrates the increasing enthusiasm of young minds towards science but also that drones are no longer a niche subject.
The quadcopter can fly at a height of 70 feet
Verma has built a quadcopter that can fly at a height of up to 70 feet. The drone has the capability to be equipped with sensors, cameras, and a GPS device. Verma, who already holds a record for developing a robot at the age of nine, has so far bagged two gold medals at robotics championships.
Eyeing the Guinness Book of World Records
After being honoured with the title of the "youngest drone developer" in the country, Verma has now sent an entry to the Guinness Book of World Records. He is hopeful of getting selected and standing among world record holders.
Drones are usually used in military, rescue operations, photography
According to a report by Indian drone solutions company Dronelab, drones are usually used in the sectors of military and surveillance, filming and journalism, shipping and delivery, disaster management, archaeological surveys, geographical mapping, wildlife monitoring, weather forecasting, and aerial photography.