Apple may launch a 14.1-inch MacBook Pro with mini-LED screen
Apple may launch a 14.1-inch MacBook Pro with mini-LED screen
Mar 04, 2020, 01:11 pm
2 min read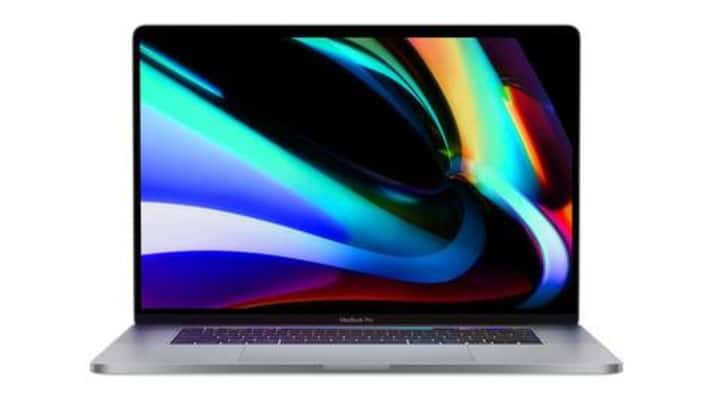 Apple is likely to replace the 13-inch MacBook Pro with a new 14.1-inch model that will feature a mini-LED display, according to analyst Ming-Chi Kuo. He has also said that other Apple devices, including the refreshed 16-inch MacBook Pro, new iMac Pro, and some of the upcoming iPad models, are also in line to get mini-LED screens.
What we know about the 14.1-inch MacBook Pro?
Apple recently moved from the 15-inch model to a 16-inch MacBook Pro, without increasing the footprint or weight. As part of this design philosophy, the tech giant is expected to trim the bezels on the existing 13-inch model to achieve a 14-inch form factor. Moreover, as Kuo predicts, the LCD panel will be replaced with a mini-LED screen on this upcoming MacBook Pro model.
But, why is Apple switching to mini-LED display technology?
Apple plans to switch to mini-LEDs because they can deliver higher brightness and contrast ratio along with deeper blacks - similar to OLED technology. However, unlike OLED screens, mini-LEDs don't have burn-in issues and have a longer life span.
The 14.1-inch MacBook Pro will also get an upgraded keyboard
The new 14.1-inch model is also likely to get the upgraded Magic Keyboard and other improvements we saw on the 16-inch MacBook Pro. The new keyboard replaces the faulty butterfly keys with scissor-style switches that are more durable. The 14.1-inch MacBook Pro is also expected to come with faster Intel CPUs, higher RAM and storage options, a bigger battery, as well as improved speakers.
iPad Pro 2020 is also tipped to feature mini-LED screen
Separately, Apple's iPad Pro 2020 model is also tipped to come with mini-LED screen technology. The flagship tablet is also rumored to get an iPhone 11-like triple-lens camera but with a 3D ToF sensor for improved AR capabilities.