As Delhi chokes, try these anti-pollution masks to stay safe
As Delhi chokes, try these anti-pollution masks to stay safe
Nov 04, 2019, 06:56 pm
2 min read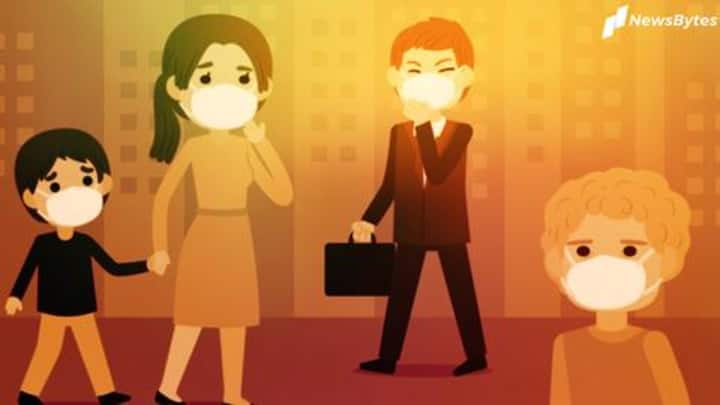 Since Diwali night, Delhi NCR has become a literal gas chamber. The quality of air has deteriorated so much that living in the city for a day is similar to smoking 30-40 cigarettes. Now, the only way to go through this plight without suffering major breathing/health issues is buying an appropriate anti-pollution mask. Here, we have listed some of them.
Plenty of anti-pollution masks in the market
Just like air purifiers, there are plenty of anti-pollution masks available in the market, both online and offline. But, the thing is, not every mask is designed to filter out particulate matter causing health problems like troubled breathing, headache, nausea. Some are genuine anti-pollution masks, while others are just cheap knock-offs, made to rip you off. So, picking the right one is really important.
N95 anti-pollution air masks
When you look to buy an anti-pollution mask, consider the ones with N95 rating as the basic standard. These air masks filter out 95% of the pollutants, particularly PM2.5, which stay longer in the air and are more likely to be inhaled into the nose, throat, lungs or even the circulatory system. Brands like 3M, Honeywell offer reliable N95 masks at about Rs. 100-200/unit.
If you want to filter out more airborne matter, go for an N99 or N100 anti-pollution mask. The former can weed out PM2.5 with up to 99% efficiency, while the latter can churn out up to 99.7% of the particulate matter. You can buy N99 masks from brands like Vogmask, Cambridge, at about Rs. 200/piece. N100s, on the other hand, are hard to find.
While N95, N99, and N100 masks can protect you from critical particulate matter, some oil-based pollutants can still slip through. If you want to tackle these pollutants, go for a P95 or R95 mask. They would weed out oil and oil-based airborne particulates but will cost a lot. For instance, a 3M P95 air mask costs about Rs. 1,000 for a single piece.