Jeff Bezos's Blue Origin launches and lands New Shepard rocket
Jeff Bezos's Blue Origin launches and lands New Shepard rocket
Written by
Nachiket Mhatre
Apr 16, 2021, 12:08 am
2 min read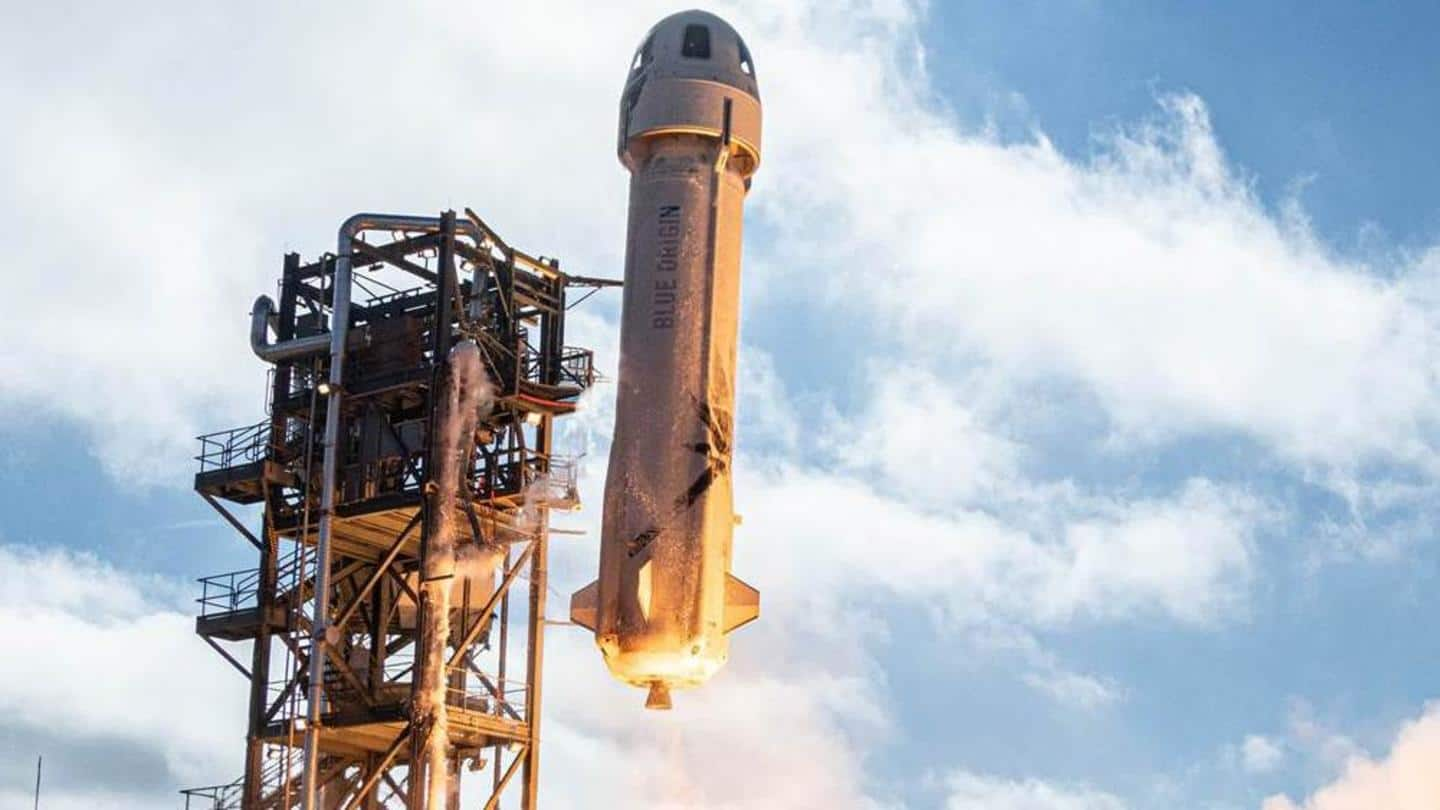 Jeff Bezos's Blue Origin might be several steps behind Elon Musk's commercial spaceflight competitor SpaceX, but it's inching toward its first manned spaceflight. In that regard, it carried out yet another successful test flight of its New Shepard rocket this year and its 15th overall. The NS-15 rocket launch and touchdown occurred without a hitch, with the current attempt being the smoothest landing yet.
Launch involved crew performing dry run to eventual manned mission
This time around, the launch involved a human crew, which stopped just shy of hitching a ride on the NS-15 rocket. The passengers stood in for what would eventually be a crew of space tourists. The crew went through flight preparation and actually got into the vehicle, following which Blue Origin paused the countdown to allow the mock passengers to disembark from the rocket.
Capsule performed soft landing while carrying test dummy Mannequin Skywalker
The second launch this year showed progress with what was its smoothest landings to date. Although the mock crew had disembarked from the crew capsule, it still carried the test dummy dubbed Mannequin Skywalker. The Blue Origin didn't reveal telemetry data from the dummy, but the capsule had a successful soft touchdown assisted by its parachute descent system.
Crewed flight will occur pending another test involving ending stage
Understandably, Bezos is banking on Blue Origin's subsequent tests to be successful as the company expects the next iteration of New Shepard (NS-16) to carry human crew. However, this will be followed after another test of the ending stage. This will involve rehearsal of the astronaut recovery and departure process that is critical to ensure the safety of the subsequent crewed flight.
Bezos moves closer to achieving technical parity with Musk's SpaceX
The quite public space race between Bezos and Musk is finally getting interesting, with Blue Origin moving closer to its actual crewed spaceflight goals. So far, Musk's SpaceX has a definite advantage since it has actually completed successful crewed missions to the International Space Station, with another commercial space tourism expedition Inspiration4 scheduled for later this year.