Five must-have accessories for every DSLR-owner to capture striking photos
Five must-have accessories for every DSLR-owner to capture striking photos
Apr 28, 2018, 07:35 pm
3 min read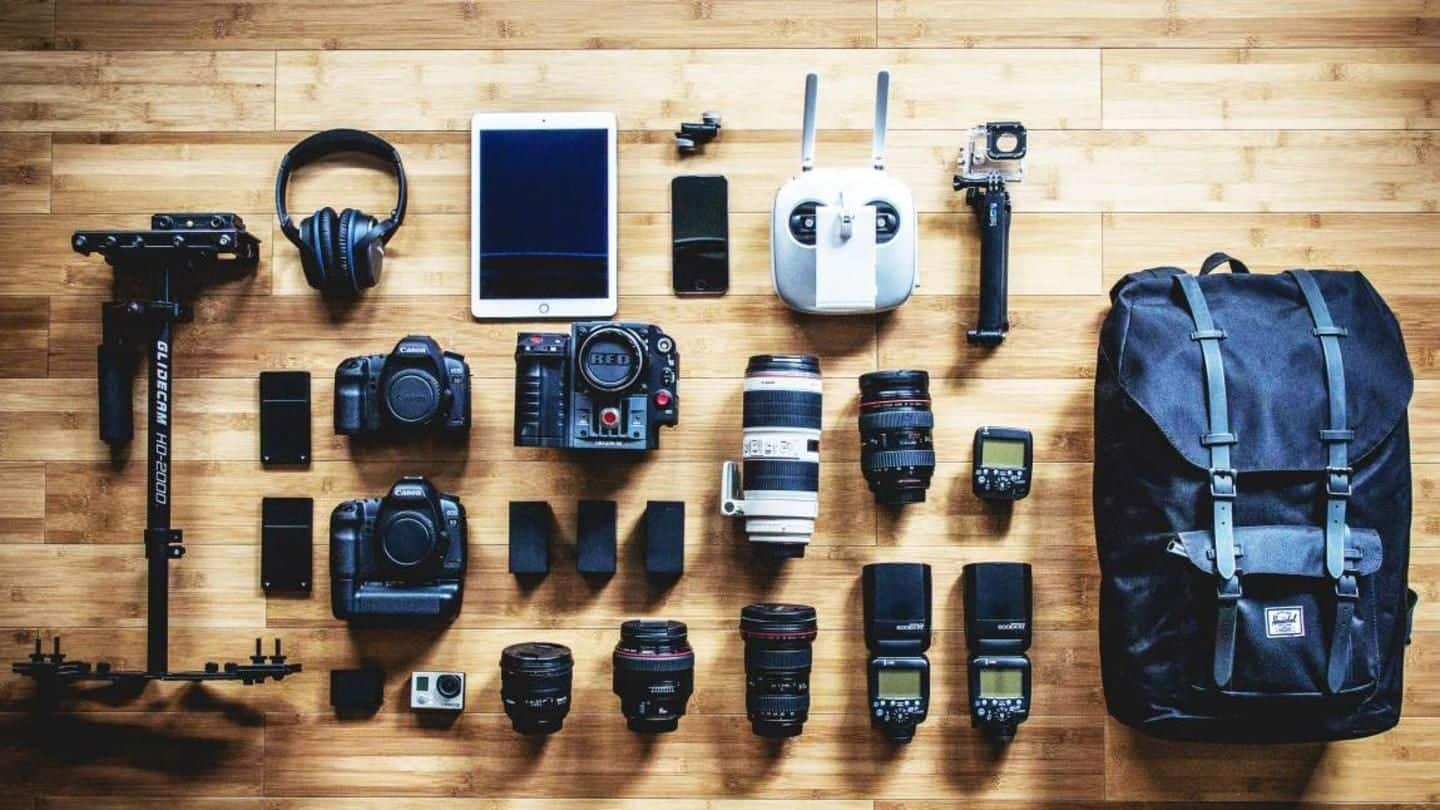 If you're venturing into the world of photography, having a camera is just the beginning. To capture striking photos, you'll likely need five basic camera accessories that will play the perfect supporting cast and help you harness better images. These include filters, tripods, lenses and a host of other accessories. They will also help you gain more Instagram followers. Take a look!
Filters offer a wide range of benefits
From protecting the lens to adding unique effects, filters offer a wide range of benefits for your camera. The most common is "UV/protection" filter, which protects your lens from dust, dirt, fingerprints, moisture, and scratches. Then comes "polarizing filter" for reducing reflections, increasing contrast, and enhancing colors. "Neutral density" filters, used for landscape and flash photography, effectively avoid overexposure when large apertures are required.
Various lenses available to suit every subject and budget
From capturing sharp photos to detailed shots to panoramic views, lenses do a lot in photography. Dozens of lenses are available to suit every subject and budget. Standard lens, which comes with 18-50mm focal length, is good for capturing landscapes, portraits, and candid shots. Others include fisheyes that give a 180° field-of-view, telephoto lenses up to 800mm, zoom, prime, macro, and super-telephoto lenses.
Tripods can stabilize and elevate the camera
Tripods, used to stabilize or elevate camera, assist you in getting clearer focus, especially if you use timer delays or remote shutter releases. If you want to take precise photos (like HDR, panoramas or time-lapse) or need an extra pair-of-hands (for water splash photography or light painting), then tripods are the solution. They are very useful in low light photography or during the night.
Remote shutter release, a lifesaver in almost every situation
From capturing macro photography to multiple exposures to using slow shutter speeds due to lack of light to capture HDR photos, "remote shutter release" is used in every situation. As the name suggests, you can directly trigger your camera shutter via remote without having to touch the camera. They are of two types: tethered (cable release) and untethered (uses radio-frequency signals to trigger shutter).
A lens cleaning kit is very important
As the proverb says, "Cleanliness is next to godliness," the same goes for camera lenses, too. If the front part of the camera lens has smudges or dust then the image quality gets reduced. Cleaning your camera's lenses should be a regular (although not too much) process. One should maintain a lens cleaning kit comprising cleaning fluid, tissues, cloth, blowers, brushes, and silica gel.