Reportedly, China has developed a Star Wars-like laser rifle
Reportedly, China has developed a Star Wars-like laser rifle
Written by
Shiladitya Ray
Jul 02, 2018, 06:20 pm
3 min read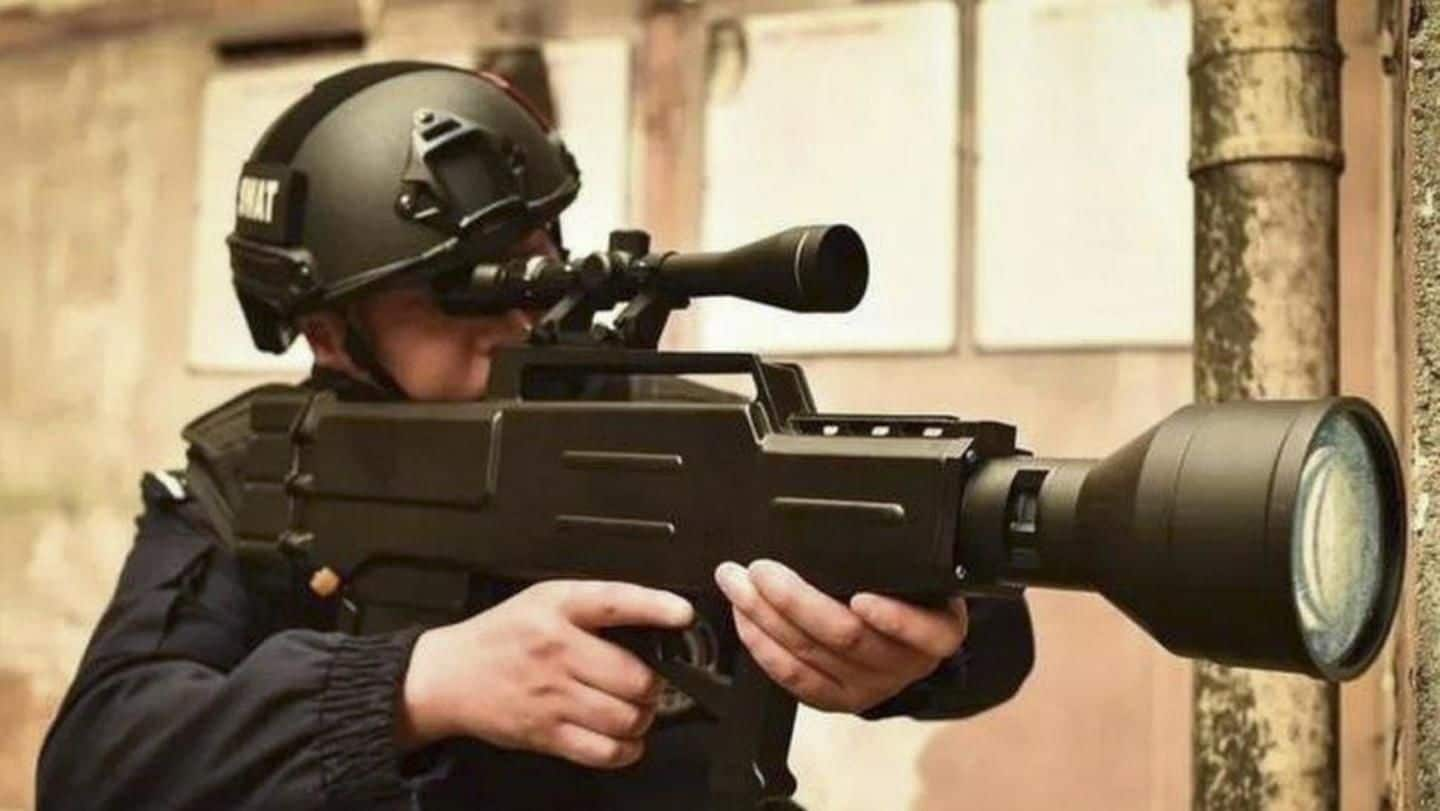 If a report by the South China Morning Post is to be believed, we may be pretty close to seeing a mass deployment of Star Wars-like laser rifles. Reportedly, the Xi'an Institute of Optics and Precision Mechanics at the Chinese Academy of Sciences in Shaanxi province has developed a prototype laser rifle that can cause "instant carbonization" of human skin and tissues. Here's more.
Scientists say the weapon can set someone on fire
Chinese scientists claim that the weapon, dubbed ZKZM-500, can "burn through clothes in a split second ... If the fabric is flammable, the whole person will be set on fire". It's also completely silent, and the laser beams cannot be seen with the naked eye.
The battery-powered versatile weapon has a sniper-like range
The prototype has been developed by ZKZM Laser, owned by the institute. The 15mm calibre weapon weighs three kilos, almost the same as an AK-47, and has a sniper-like effective range of 800m. It's powered by a rechargeable lithium-ion battery which allows a fully charged weapon to fire 1,000 shots lasting two seconds each. The weapon can be mounted on cars, boats, and planes.
The tactical advantage offered by the ZKZM-500 laser rifle
The ZKZM-500, being silent and non-lethal, is being tipped as a game changer in hostage situations. The lasers can silently pass glass windows, can cause "pain beyond endurance" to the victims and incapacitate them, thereby allowing tactical teams to move in and secure hostages. It's also powerful enough to burn through gas tanks and ignite fuel storages, thereby giving it covert military operation functionality.
ZKZM Laser looking for a partner to start mass production
The report also claims that the weapon is now ready for mass production, and that ZKZM Laser is now looking for a partner to start mass production at $15,000 per unit. Given the potential for misuse, the design and production of the weapon will be tightly regulated. The first units are likely to go to anti-terrorism squads in the Chinese Armed Police.
Is China bluffing about the weapon? TechCrunch thinks so
Despite the claims, TechCrunch's Dan Coldewey has serious doubts. Coldewey noted that unlike bullets, lasers scatter as they travel, making them weaker with increasing distance. He adds that it's not possible for a lithium-ion battery in a small package to store the magnitude of power required to generate enough heat to cause damage to human tissue at even medium range, let alone 800 metres.