Google's $20mn Lunar project is falling apart: Here's why
Google's $20mn Lunar project is falling apart: Here's why
Written by
Ramya Patelkhana
Jan 24, 2018, 01:03 am
3 min read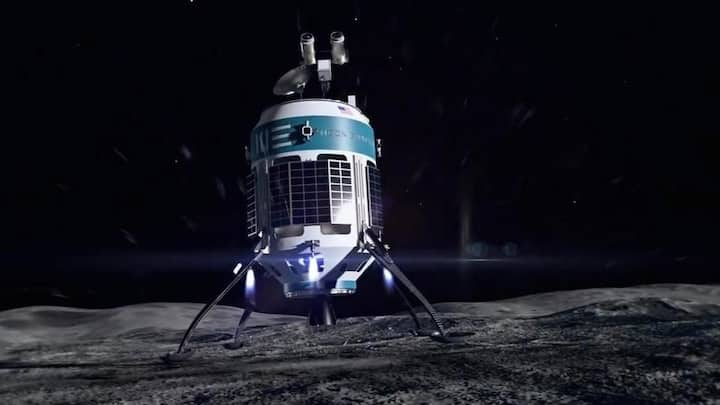 Over ten years ago, Google and XPrize Foundation launched the "Google Lunar XPrize" competition, a private Moon race with $20mn grand prize. Many groups have been struggling to win, but none of them are ready yet; Google even extended the competition deadline several times. Now, Google has decided not to give them more time; the space-race is soon ending with no winners.
What exactly is the GLXP competition about?
Google Lunar XPrize, announced in 2007, is an international competition to send the first privately-funded vehicle to the Moon. It was to offer $20mn to the winner and $5mn each for the runner-up. The first team to build a robotic rover, land it on Moon, make it travel 500m across the lunar surface, and transmit those images to Earth would win the contest.
Teams not ready despite deadline several extensions
The GLXP competition was launched in 2007 with an initial deadline of 2012. However, none of the five finalists were close to launching in 2012; Google extended the deadline to 2015. Even in 2015, only one team had a launch contract; no team was ready again. So, the deadline was pushed to 2017. In Aug'17, the deadline was finally extended until 31 Mar'18.
No team will win the GLXP race
After a series of deadline extensions, the GLXP teams are a bit close to launching their probe, but they still can't make it to the Moon by 31 Mar'18. While four finalists can't complete the mission in time, the fifth doesn't have sufficient funds. But Google reportedly doesn't want to extend the deadline again; no one has a chance to win the contest.
The five teams contending for Google Lunar XPrize
Out of 33 participating teams, only five now remain in GLXP: India's TeamIndus, Japan's Hakuto, Israel's SpaceIL, the US's Moon Express, and Synergy Moon (international team). They are competing for the $20mn prize. SpaceIL had signed a launch contract in 2015, but it's short of $7.5mn to complete the mission. None of the other finalists are ready for the launch before 31 March.
Impossible for India's TeamIndus to stay in GLXP competition
India's only GLXP finalist, Bengaluru-based space-tech start-up TeamIndus's Moonshot mission hit a roadblock earlier in January. The Ken reported TeamIndus's PSLV launch contract with ISRO's commercial arm Antrix -for landing the Moon rover- was called off. It was canceled due to lack of compliances and payment issues. TeamIndus couldn't gather required funds; slow tech progress, hardware procurement, and management issues were also responsible.
SpaceIL just needs few months, but Google won't extend deadline
Google extended the GLXP deadline on three occasions, but it now decided not to extend it again for the private race to Moon. The reason behind Google's decision is unknown at the moment. Meanwhile, SpaceIL CEO Eran Privman said, "Give us another few months- until the end of 2018," adding the team needs only a little more time to complete the project.