#TechBytes: 5 lesser known useful apps for students
#TechBytes: 5 lesser known useful apps for students
Sep 18, 2018, 09:05 am
2 min read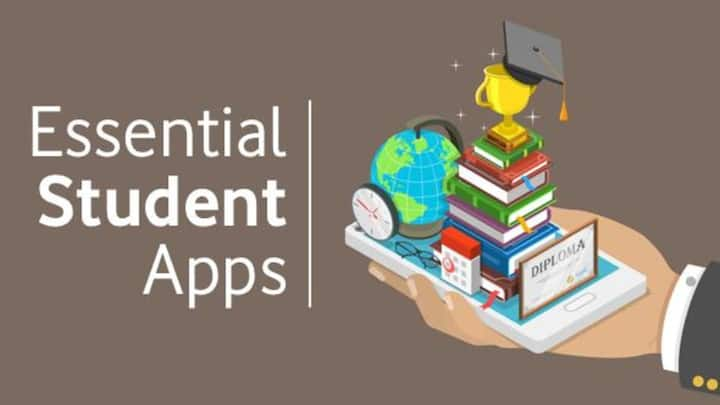 Getting into a new college can be quite tedious and can also involve moving to a new city, finding a house on rent, and managing expenses, among other things. But, mobile apps have made it effortless for students to handle these pretty complicated tasks. Here is a list of 5 lesser known apps for students which can be exceptionally useful.
Red Carpet for student credit cards
Red Carpet is a student credit card service and lets students make expensive transactions without any worry to repay instantly. It increases your purchasing power and saves cash in case of emergency. Furthermore, you get an instant credit with just your college ID and address proof without extensive documentation. It offers 45 days interest-free period for transactions. The Student Smart Card costs Rs. 750.
Nestaway, rent a furnished home
Shifted to a new city? Nestaway is a home rental service designed to cater students and young working class with furnished homes. The service offers full houses, private rooms, and shared beds. Users can shortlist homes and schedule visits accordingly. Nestaway also allows a trial stay. These homes are backed with all necessary amenities like beds, cupboards, Wi-Fi, TV, etc. with no brokerage.
Splitwise, share expenses with ease
Is splitting grocery bills becoming a problem for you? Well, Splitwise eradicates all your math troubles and splits bills with friends, roommates, and others fairly well. Splitwise also sends friendly email reminders so that you don't miss out on paying or receiving any pending bills. The app is free and is available for both Android and iOS.
LinkedIn Slideshare, learn through presentations
To make learning simple, LinkedIn Slideshare is a perfect service to learn through presentations, infographics, and documents shared within the community. It consists of more than 15 million uploads which can even be shared with friends, colleagues on Facebook, Twitter, and LinkedIn. Users can also find DIY instructions and industry research reports. Furthermore, they can follow companies like Dell, Netflix, NASA for expertise.
Monefy, track your expenses
Monefy is a useful personal finance app that is designed to record spendings, allocate budget across categories, and accordingly eradicate any unwanted expenses. The app supports recording expenses or receipts in all categories including Food, transport, entertainment, housekeeping, dining, and other home expenses. The Monefy app also supports multi-currency. Further, the app's built-in calculator makes calculations much easier.