#TechBytes: 5 best quiz apps for your smartphone
#TechBytes: 5 best quiz apps for your smartphone
Written by
Sarthak Kapoor
Aug 28, 2018, 10:02 pm
2 min read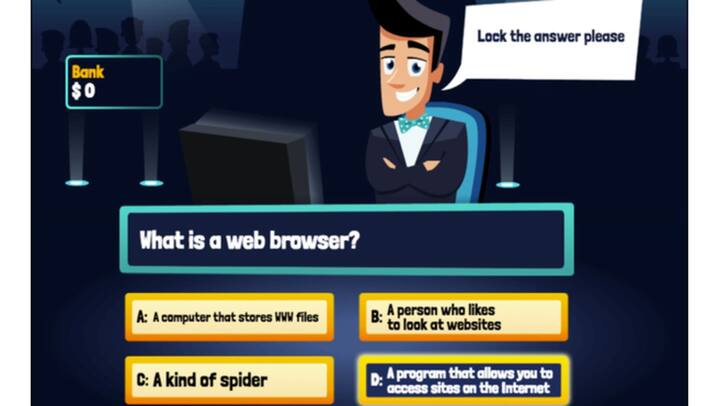 Brain teasing is a great exercise that sharpens your mind. With thousands of trivia and quiz games available for smartphones, it has become significantly easier to engage in quizzing in a fun way. Moreover, spending your time playing trivia quizzes is way better than wasting it on useless, mindless games. Here, we list the 5 best trivia games available on your smartphone.
QuizUp: Up your quizzing game
QuizUp is an online trivia game that connects millions of users with similar interests, and offers plenty of diverse topics such as general knowledge, Hollywood, sports, logos etc. Players can compete with each other and score points for every correct answer. The one with more points becomes the winner. Players can also join tournaments to climb up in global rankings.
Trivia Crack tests your knowledge, helps you learn more
Trivia Crack is one of the most popular quiz games out there. The social game allows you to frame your own questions as well as join Trivia Rush to have a nail-biting battle with your friends or community in real time. There are added fun features like Spin The Wheel, Fill The Crown Gauge etc. Additionally, the game has fictional 'characters' which provide trivia.
Loco gives you money for getting answers right
Loco is quite easy to play. The app asks users to sign up through Paytm or Truecaller, and rewards you for answering the questions correctly. During games hosted by Loco, the hosts ask 10 questions. If you can answer them correctly, you're immediately rewarded with Paytm cash. Interestingly, cash prizes of up to Rs. 50,000 and Rs. 1 lakh can be won.
Logo Game, enhance your brand knowledge
Logo Game is an addictive and challenging quiz game based on identifying globally recognized brands. The game consists of 86 engaging levels with more than 2,600 brands from all over the world, along with a special retro level for old logos. It offers 6 unique hints when you're stuck at a particular stage, and also lets you track your progress and other stats.
This or That, funny as it sounds.
Unlike other serious Quiz games, This or That is a comedy game which lets you choose between 2 options for a question - "This" or "That". The game lays more stress on the fun factor rather than testing knowledge levels. It's sure to make you laugh out loud. The app also lets you create your own questions.