Nikon Coolpix P1000 with massive 125x zoom introduced in India
Nikon Coolpix P1000 with massive 125x zoom introduced in India
Jul 11, 2018, 05:56 pm
2 min read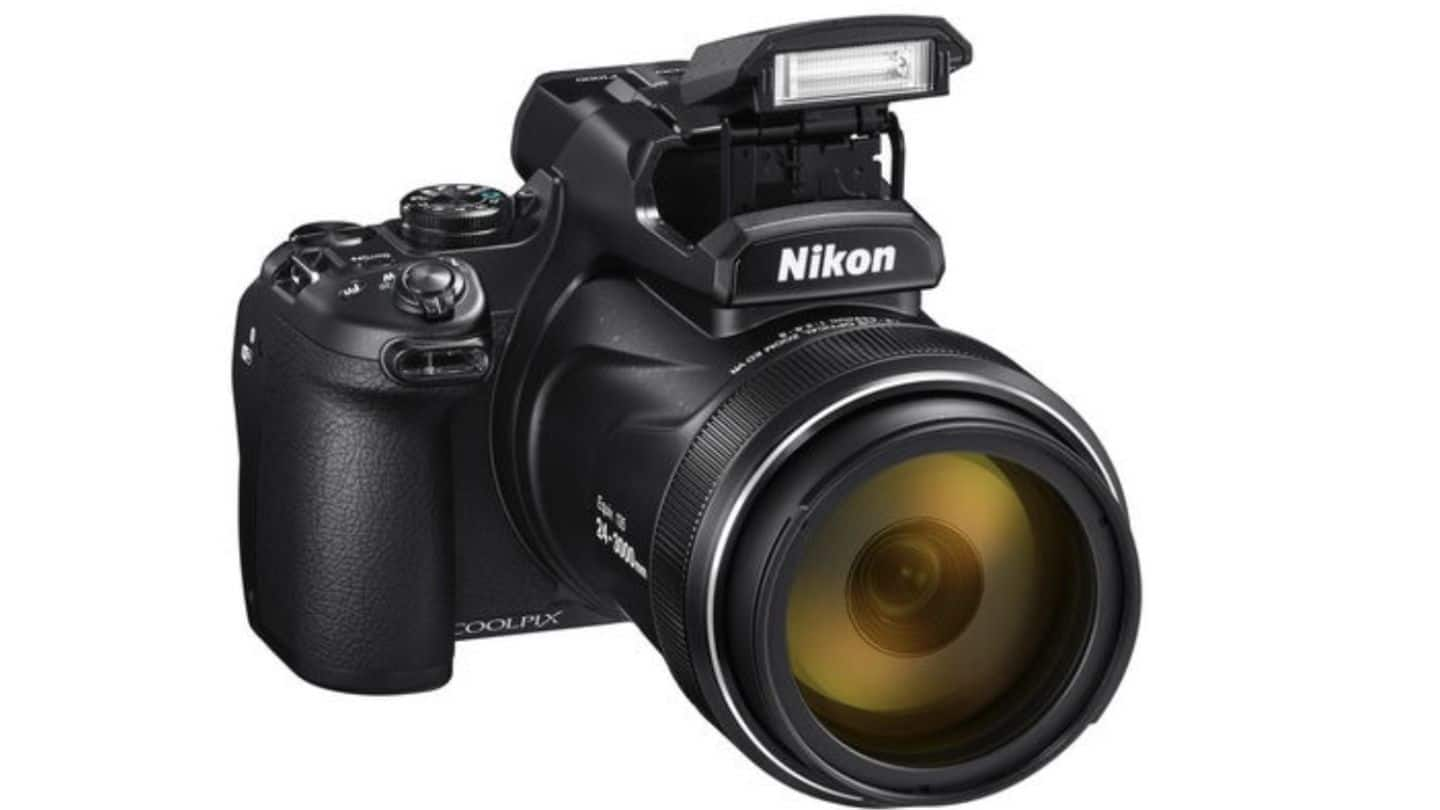 Aimed at wildlife photography enthusiasts, Nikon has launched the successor to the P900 compact camera - the Coolpix P1000- in India. The P1000 comes equipped with a super-telephoto lens with 125x optical zoom that will allow you to capture the subject up close. Moreover, the camera also supports 4K UHD video recording at 30 frames per second. Here's all about the Nikon P1000.
As of now, Nikon has not shared any information regarding the price and availability of the camera in India. That said, some reports suggest the phone will be priced at around $1000 in the US and will be made available in September.
The Nikon Coolpix P1000 sports a 16-megapixel, 1/2.3-inch sensor with an ISO range of 100 to 6400. It comes equipped with a super-telephoto 125x optical zoom Nikkor lens with "focal length beginning at the wide-angle 24mm equivalent and extending to the super-telephoto 3000mm equivalent." You could go all the way up to 250x zoom by enabling Dynamic Fine Zoom for a super-telephoto 6000mm equivalent.
Video frames can be saved as still images
As stated earlier, the P1000 supports 4K UHD video recording at 30fps. Further, according to Nikon, "Frames from movies recorded in 4K UHD format can also be saved as still images."
Nikon P1000 gets Expeed image-processing engine, Dual Detect Optical VR
The Nikon P1000 is powered by an enhanced Expeed image-processing engine and Dual Detect Optical VR that helps to reduce vibration. The camera features a 2359k-dot OLED electronic viewfinder and sports a 3.2-inch TFT LCD monitor. Further, it comes with an accessory terminal and supports several attachments including external Speedlights.
You can also shoot celestial bodies, says Nikon
"An ideal companion for super-telephoto photography, be it birding, wildlife or celestial bodies, the new Coolpix P1000 endows our users with streamlined operability and high-resolution quality that is built to impress," said Sajjan Kumar, Managing Director, Nikon India.